After the pandemic, we have seen a massive increase on the part of individuals working at home. There are many benefits of working from home, but it also puts remote workers in danger, particularly in "cyber crimes."
Remote workers must think about security and protection for their working devices. For cyber-criminals, the idea of many people moving through the web on personal devices can have similar consequences to throwing a bucket full of meat and blood into the shark tank.
What should you do to ensure that your devices don't fall prey to cybercrimes? Read this blog to find out.
Why is Cyber Security Important?
Every institution or company you work with will have specific guidelines, rules, and policies regarding cybersecurity that you and your colleagues must follow. These security measures make it necessary to remain alert, focused, and committed to the company's security.
It is crucial to ensure that you and your employers are aware of the security of your data and that no data breaches occur. Cybersecurity tips and formulas are essential to safeguard and secure your personal and organizational data & personal information.
Sudden Data Hack
It may never occur to you, but suppose you discover that all your personal and business data has been compromised, and your sensitive data is on the brink of losing it; what should you do? Unfortunately, you'll not know. While there might be solutions for catching cyber-minds and hijackers, the damage they will cause cannot be repaired.
It is best practice to be up-to-date and protected from cyber crimes. Protecting the infrastructure as well as data and device endpoints is vitally important. Cyber security on your devices and within the corporate sector should be top-quality.
Increase in Number of People Working From Home
Many companies are implementing policies that allow employees to work from home. As a result, the approach is widely used and continues to grow faster than ever. But working from home poses particular technical challenges that are viewed as the security of online data and data breaches.
Large corporations and big industries have specific security rules and regulations, together with security experts, to ensure that information and data are safe and secure. However, the small and medium-sized industries must secure their pipelines and ensure that the human element is worried about security protocols.
Steps to Protect Data and Security
One must carry out the employee's actions safely to secure the information. The policies for the office and security software should be top-of-the-line. Other cybersecurity guidelines for global use are to be cautious, alert, and vigilant with web-based activities. If there is suspicion, notifying the authorities in charge and adhering to company rules and regulations is an additional benefit.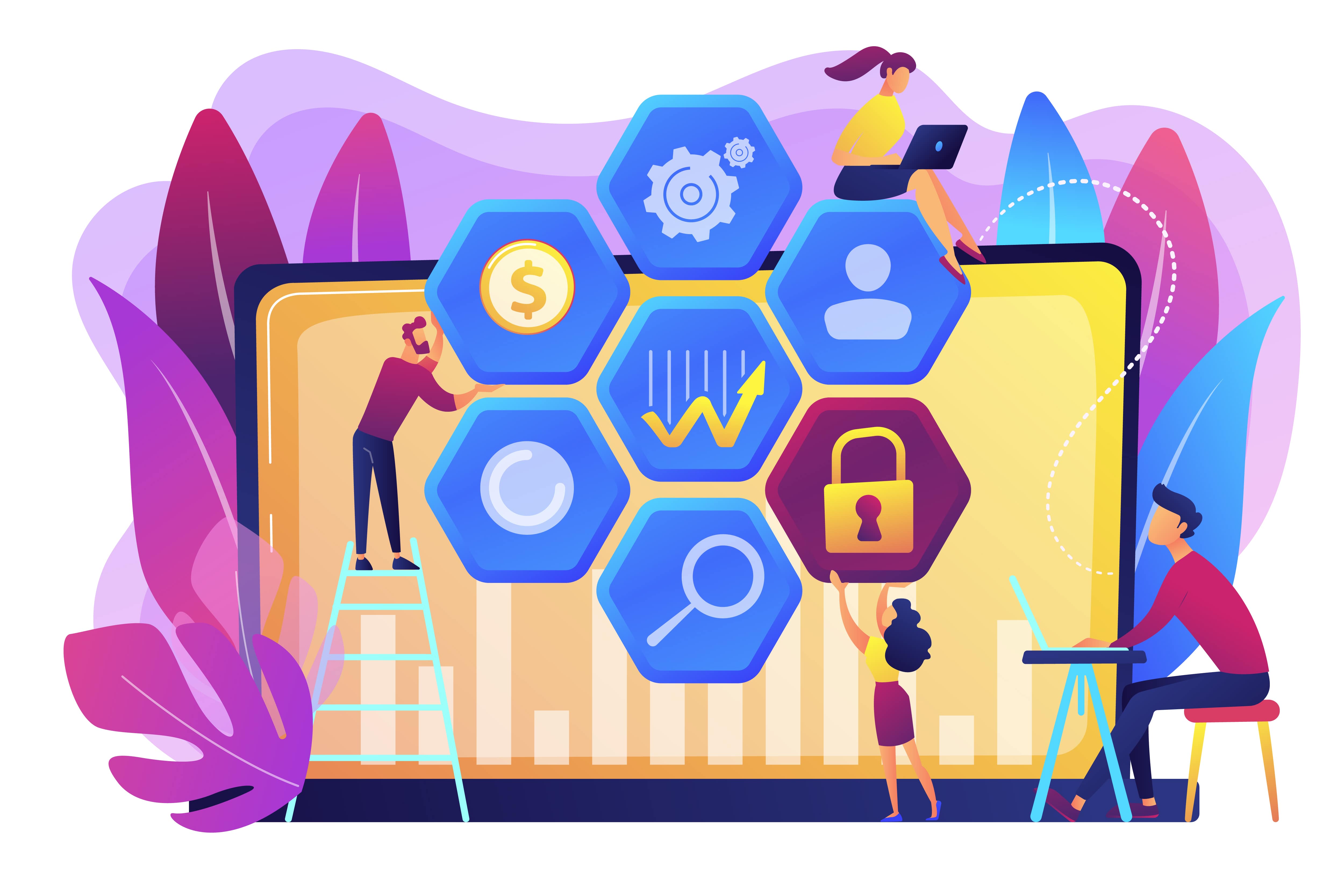 What Does a Breach Cost?
The cost is so expensive that many companies who have suffered a security breach cannot overcome it. If you want to ensure you don't fall victim to cybercrime while working remotely, continue reading to discover the best cyber security tips that can be useful to every remote worker.
10 Best Cyber Security Tips For Remote Workers
Below are the ten most effective cyber security tips for employees who work remotely:
1. Using a VPN & Keeping Your Data Private:
To access corporate resources and filtering, a VPN could be considered a viable medium. Small and Medium-Sized companies that use cloud storage applications & resources require protection of their cloud storage through the VPN. It is possible to search for a VPN gateway or build or configure SSL-VPN access for an encrypted virtual private network that works with all operating systems. VPN is a great way to reduce the threat of many attacks.
To protect your information, you need to recognize the capabilities of cyber criminals and hackers. Therefore, being vigilant regarding websites, email addresses, and social media accounts is beneficial. In addition, remember that other businesses' intellectual property rights are advantageous for your security.
2. Using Authentication & Connecting to a Secure Wi-Fi
To ensure strong and durable security, you must protect all logins to online services with two-factor authentication. Two-factor authentication is suitable for platforms for social media, cloud storage methods, email, websites, and any other type of online asset.
It is essential to be cautious since anyone can exchange sim cards, which is why many services today offer a one-time password, a synchronized version of time. In addition, to ensure greater security and safety, any bank or other organization offering digital tokens and OTP cards with different codes each time are extremely helpful. So, you can reduce the risk of fraud significantly.
It is equally crucial to ensure that your Wi-Fi is secure & encrypted. Additionally, working with Wi-Fi that is not secured can disrupt your current work and make your information vulnerable. So, you should ensure your choice of WI-FI from all angles.

3. Back up Your Data & Keep the System Updated

As one of the most effective practices in the technology industry, keeping the internet browser, operating systems, online assets, and security software up-to-date with data protection tools could be considered the first step to progress. Security against viruses and malware plus anti-malware protection are equally crucial to recognize the threat of cyberattacks and threats.
Implementing updates immediately when suggested can help protect your data from cyber-attacks and help keep your data safe.
You must adequately apply the security patches and maintain an up-to-date software condition on all devices you utilize it on. Devices that do not receive updates from the company should be eliminated entirely and permanently. But, the disposal must be carried out using a safe recycling procedure. Internet-connected devices, routers, and internet-connected appliances are very easy to be attacked by hackers. So, all devices connected to the internet and firmware must be maintained and updated.
4. Only Click on Safe URLs & Emails
Phishers could trick users into clicking on hyperlinks such as URLs, pop-ups, and emails that could invade your security and harm your data. Sometimes, employees are misled when they click on pop-ups, which redirect them to a different window and contain malware and viruses, which can easily steal the information. So, responding to pop-ups and emails about your company's data can put you at the highest risk.
For example, a wire transfer or the attached invoice from any company employee isn't original and is full of malware and viruses.
Such cyber-attacks and threats are frequently encountered by the public, which is why protections from technical threats and an independent channel orientation are as crucial as ever. Beware of any concerned entity downloading malicious software or embedding it into their system. It is essential to remain focused while downloading software for telecommunications. Before accessing any website or system, you should always know your official address.
5. Protecting Video Conferences & Keeping Contact With I.T. Department
Many teamwork activities, orientations, and seminars take place via video conferences today, and that's why it's vital to secure them with passwords to ensure that only those invited can join the meeting. So, hackers are unable to crack access to corporate gatherings. You can use the password on phones and computers. In addition, regular updating of firmware and passwords is essential for the entities concerned.
While you're at it, think of the I.T. department in your company as a mentor and guide. You can quickly request support and assistance directly from your I.T. department to assist. In addition, you must report every little information you notice to the I.T. department to ensure that they can update your system and test for malware.
If everyone follows these guidelines effectively, the risk of cyber threats and cybercrimes will decrease dramatically. During this process, everyone must be alert and cooperate with the system, following all the guidelines.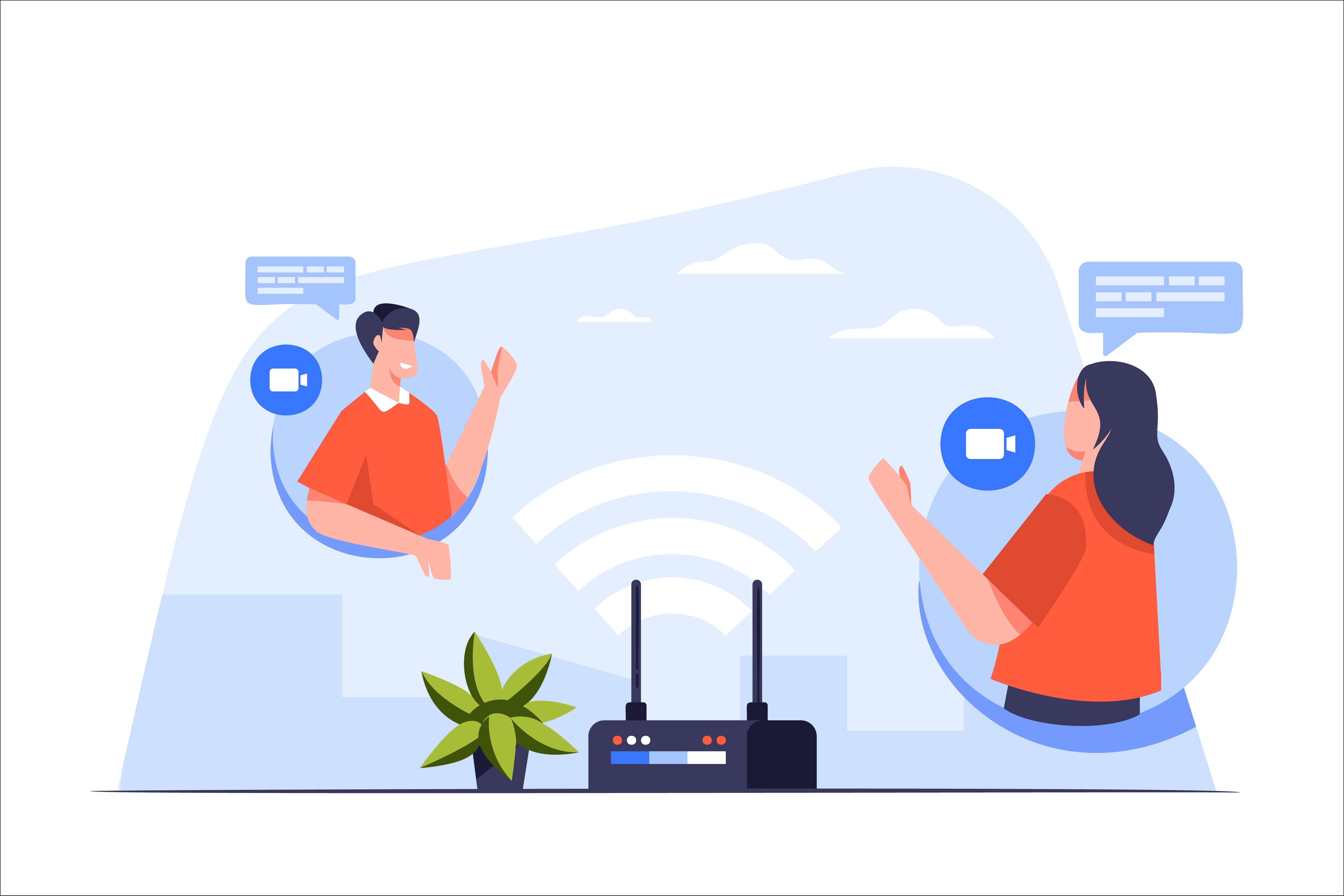 6. Avoid Sharing Your Screen With Others
In online meetings, you should be careful in sharing screens. If you can, avoid leaving open windows that you do not wish to share. Accidents do happen. Although it's uncomfortable, it can also be an issue of privacy. You may post content not intended to be seen by other users.
7. Beware Frauds Involving Phishing
Phishing scams designed to steal personal information or login information are often being sent to emails from work. If you receive emails containing suspicious attachments or links, do not open their emails. It's better to be secure than sorry. If your company's email program allows you to report fraudulent and other suspicious emails, use it.
8. Don't Disclose Personal Information via Messages or Social Media
Don't divulge any personal details on the internet or in emails. It could be another scam. If you're asked for personal details, make sure the request is legitimate before sending any information.
It's also a security risk-sharing photo of your equipment at work remotely on social media. It is possible to share sensitive data. The same is true for using your webcam. Next, we're discussing webcams, as they can also risk compromising the security of family members.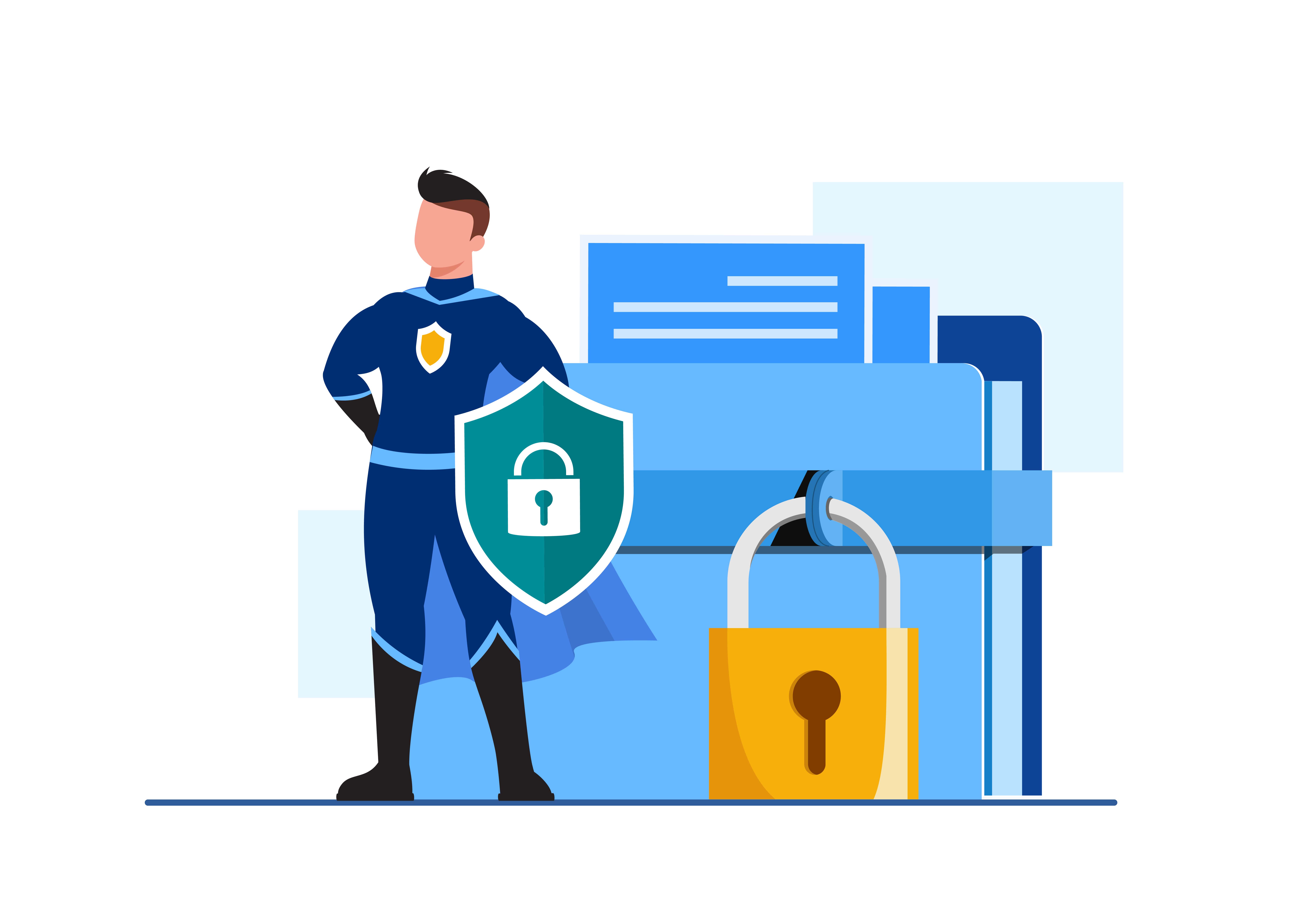 9. Buy the Sliding Webcam Cover
Webcams are now essential for remote workers who require to be in constant contact with their team members. But hackers are also taking advantage of these, and it's easy to gain remote access to someone else's webcam.
Everyone hates thinking that an intruder is spying on them via their webcam!
Thatswhy businesses should encourage employees to purchase an adjustable webcam cover. These are inexpensive and are available in a variety of sizes and shapes. Moreover, they'll undoubtedly safeguard your privacy from unsuspecting visitors.
10. Erase the Data Before Throwing Away Devices
It's essential to erase all system data before sharing, selling, or throwing away the device. Modern devices have a factory reset option, which will format all the data on the device. Utilize them when you change workplace devices to safeguard your identity from theft.
There are additional standalone applications advertised as being able to erase sensitive business information.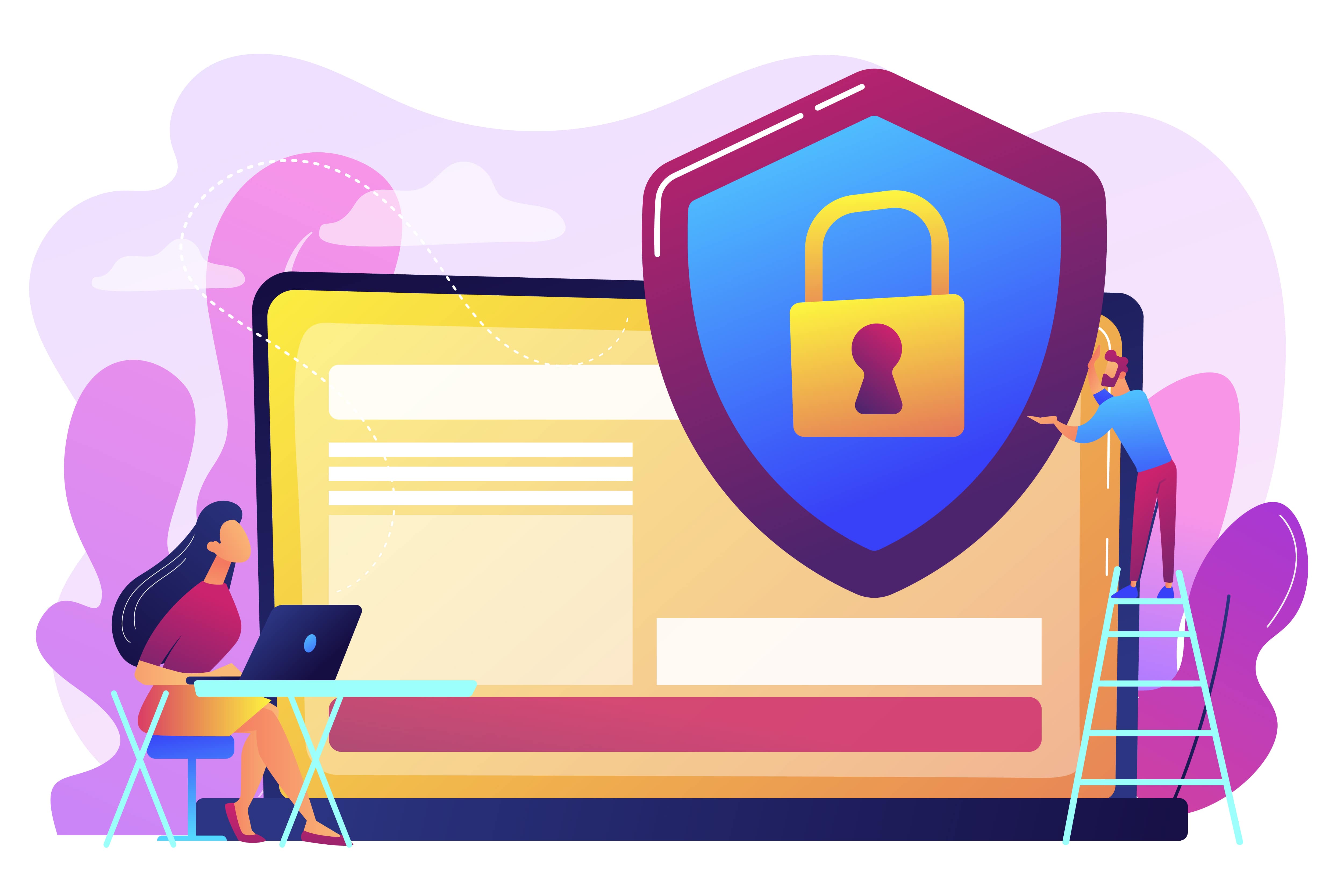 Information For Organizations
When companies consider alternative work options and alternatives, it is recommended that the U.S. Department of Homeland Security's Cybersecurity & Infrastructure Security Agency suggests examining the cybersecurity of systems for I.T. through some of the steps below:
Secure systems that allow remote access.

Check that all devices have correctly installed firewalls that are anti-malware, as well as intrusion prevention software, are installed.

Check that your virtual private networks and other remote access solutions are patched.

Implement multi-factor authentication.

Increase system monitoring to receive prompt alerts and early warnings about unusual activities.

Test the remote access solution's capacity If needed to increase the capacity.

Make sure that continuity of operations plans and business continuity strategies are up-to-date.

Enhance awareness of I.T. tools to support employees working remotely.

Update your incident response plans and consider changes to the workforce in a distributed setting.
Secure Remote Work and Keep It Safe
Security tips for remote workers in a blind manner don't ensure security against all types of attacks. However, they can help reduce the chance of being vulnerable and make your work-life smooth. For this reason, you must be aware of fake email messages, surfing websites, and other online scams while using personal devices to work from home.