Remotely working is the equivalent of a dream coming to life for some. The enthralled people working from home will inform you there are many benefits you'll enjoy working from home. 
They're correct. You can arrange your schedule according to your preferences without sitting in traffic driving to work; you can have more time to spend with your family and travel worldwide while working.
Additionally, remote work is becoming a requirement for employers. Numerous companies are looking for high-end professionals, so they can assist you in finding the perfect company and remote job. 
However, finding and retaining the proper remote position is difficult, especially for those accustomed to working from a desk. It is why we've created this list that can help you overcome these obstacles and find the ideal remote job.
How Do You Find An Online Job?
Finding a remote job is not too difficult. However, it's a different process than getting employment. Specific hiring platforms may be too crowded, but if you're determined and are improving your skills and abilities, you'll be able to get an opportunity. 
There's a chance that you'll get minimal response initially, which is why you need to be innovative can notice. Here's a list of channels to consider when searching for remote jobs:
JobGrin Job Board

Facebook groups

Slack Channels

Hashtags

Remote Job Boards

Request referrals

Reddit

Xing

LinkedIn
The competition for remote-based jobs is likely to be more intense than those who work in regular jobs, so it is essential to advertise yourself and get imaginative with your job application.
1. Job Boards Like JobGrin
One of the best and easiest ways to find Remote jobs is by checking out Job Portals. For example, JobGrin is India's growing job portal. You can easily apply and quickly get a job.
JobGrin provides opportunities in all fields such as; IT, Marketing, Agriculture, Management, Customer Service, Engineering, Legal, Networking, and much more.
Easy steps to find remote jobs:
Search for Jobs related to your skills & Industry

Click on the Filters button

Click on the job type and select the "Work from home" jobs filter
Then look through the current job openings. Although we have a wide range of employers posting jobs regularly; possibly, there is a chance that we do not have remote job openings in some cases; however, make sure you join our newsletter to be first in line when we have them.
2. Facebook Groups
Facebook is the largest social media platform. It's no wonder that hiring managers frequently utilize it to find candidates. We aren't discussing Facebook jobs. We're talking about communities. Here's the list of Facebook groups in which you may find some interesting remote jobs.
Search for keywords such as remote to discover more groups.
3. Slack Remote Job Communities
Recognizing the similarities in status and values makes it much more likely we'll join forces and create lasting bonds with each other. That's why there's an array of remote communities. Slack provided free access to online communities, which was an excellent method to connect with other digital nomads. Here are a few examples:
Remotely One

Remote Work

Work From Home
4. Hashtags
Use several social media platforms, such as Instagram, Twitter, or even Pinterest, to search for jobs advertised by searching hashtags. Many agencies do not have a budget for advertising, which is why they advertise open positions using the hashtag #. While browsing through their advertisements, search for companies on the internet. You'll be surprised at the number of exciting companies on the market!
5. Remote Job Boards
The trick is to locate the best websites that offer remote positions and determine the most reliable businesses to follow on those websites. You probably already know the distinction between a remote and a freelance job, so use the "remote work" filter to locate the job that fits you most. Then, look through the sites that can help you get closer to your ideal remote job.
This website offers software engineers, designers, developers, and marketers various opportunities. This online job board is ideal for those trying to search for remote jobs, and it is continuously regularly updated. Search for positions by title or ability for no cost, and locate jobs you can work from wherever you'd like. If you're planning to recruit remote employees, You will need to pay $200 per 30 days for each post.
There are a variety of non-tech or tech job opportunities on this site. Remote OK will notify you via email when new job opportunities in your field can announce. Remote OK is the site for you if you're looking for opportunities to work that aren't in the tech sector.
6. Request References
Don't leave any stone unturned in your search for a job. Reconnect with old acquaintances and colleagues. If you can do this, your network can find new employment opportunities. Tell them you're searching for a job and give them your resume and any other information they require.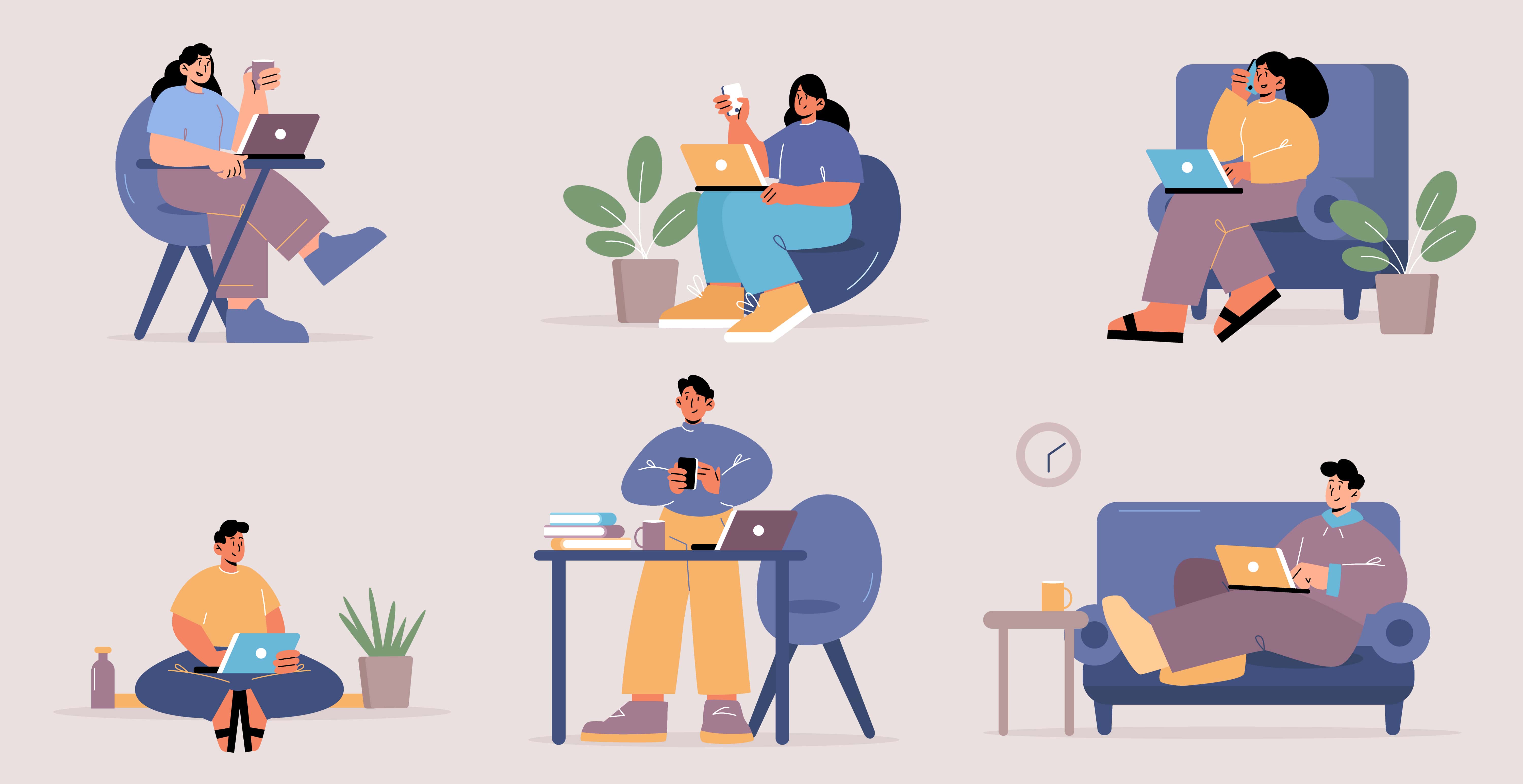 7. Reddit
52 million daily unique users title Reddit as one of the most prominent players. Employers often avoid job boards and post job openings on subreddits to target a particular audience. Here are a few subreddits that can dedicate to remote work:
Skip the Drive

Digital Nomad

Work From Home

Work Online
8. Xing
Xing will be the German equivalent of Linkedin. It's a business-oriented online network that lets you connect with your peers, discover new opportunities, and share information and experiences. You must do this if you plan for a job in Germany, Switzerland, or Austria.
9. LinkedIn
It's like LinkedIn has had its days. It's becoming harder to filter the available jobs, and it can take an entire day to find postings that you can apply for employment. It is especially true for remote work – no filter lets you browse remote job postings only. 
Instead of spending hours searching for boolean terms, filters, queries, and Boolean searches, you can publish a short blog post explaining why you're looking for a remote job sector, industry, and some words on your previous experience. Your network will assist you in your efforts to locate jobs and expand your visibility.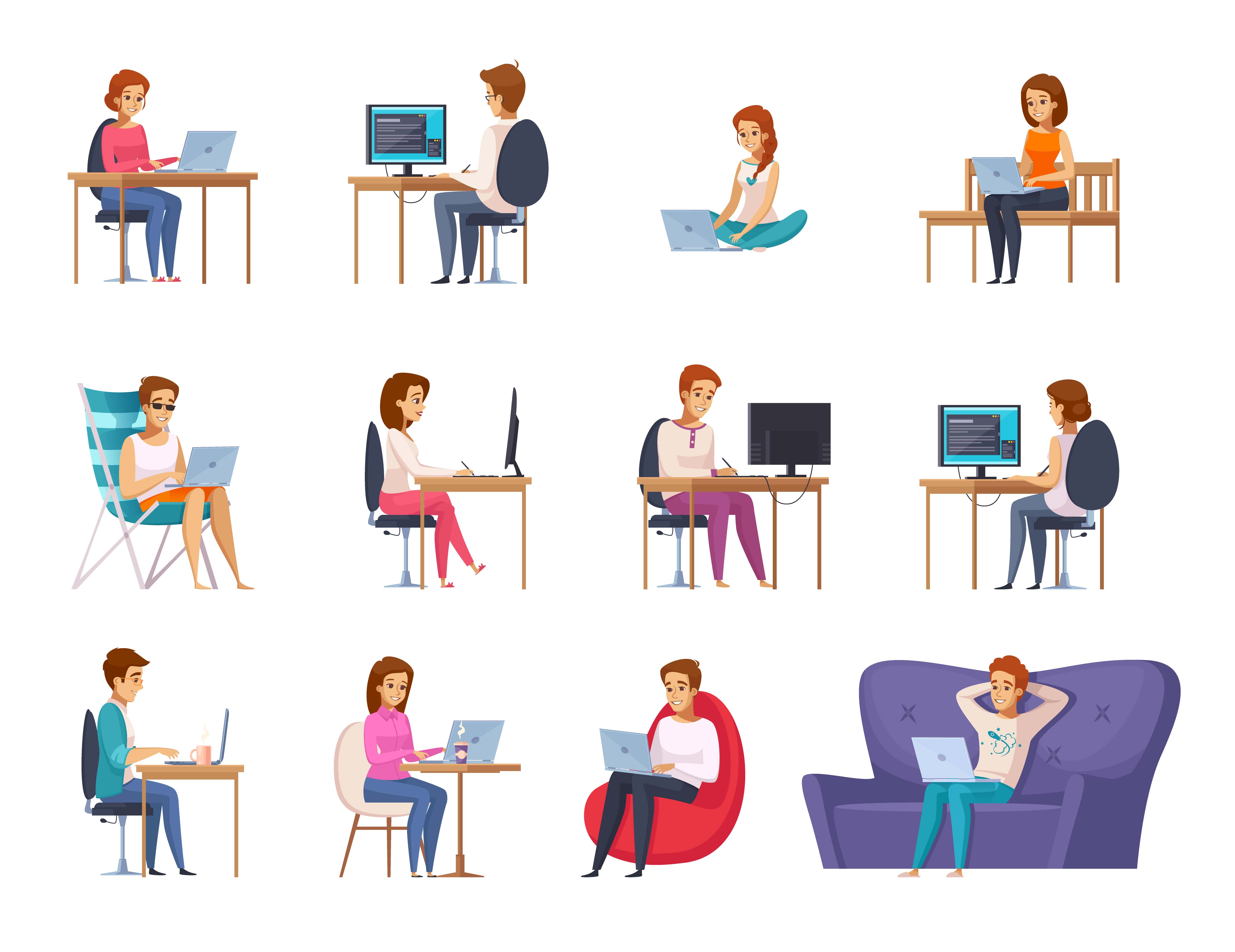 Find Out How To Be Productive At Your Remote Job
As you're aware, remotely working can be pretty challenging, and you must learn to remain productive. If you don't, you could end up working all day. Also, various things can distract you: pets, kids or the show you love on television, or a phone message from a friend to get coffee. In addition, you might feel depressed or feel a low motivation to work. 
It is the reason why remote work isn't for everyone. Certain people are more motivated in the office, and others are more comfortable working remotely. However, if you are a fan of remote work and hate tying up in the office, you'll succeed in this field.
1. Find Out What Drives You To Work
Do you love your job or the lifestyle that comes with working remotely? 
Whatever the reason, you must keep reminding yourself why you are doing this and why it's essential to be productive. There's no one there to tell you how to be effective, and you must inspire yourself.
You must love your work if you wish to excel in your field. But, of course, that will make you want to get up earlier, anticipate Mondays, and stay focused throughout the day.
If you're experiencing Monday dread, take a look. It's normal to share it occasionally. However, you should consider changing if you're stressed about your job regularly. Remember that remote jobs offer the chance to enjoy your ideal lifestyle while working in your desired field. If you're not feeling like this, consider the issue's root. Is it the sheltered life or the work you are doing?
2. Communicate So That You Feel Like A Member Of A Group
It cannot be easy to communicate in remote teams. However, it's essential. Several tools keep couples together: Skype, Slack, Pidgin, Trello, BlogIn, or just email. 
It is essential that everyone feels an integral part of the team and be aware of the purpose and vision for your business or the venture. Also, to keep updated with the performance statistics of the organization. 
Look for a company that values these aspects. To remain in touch, making yourself noticeable to colleagues is also essential. Inform them every day about your work, and discuss a project with them, and you'll be able to feel like, even though you're physically separated, you're part of the team.
3. Establish A Working Space
In this study, 80% of professionals in their 20s confess to working from their beds. However, it is not a healthy habit for various reasons. Bedrooms should be to relax. If you don't establish the boundaries, you'll feel like you're constantly working. Just create a suitable working space in your home. 
Put an office and a comfortable chair in the bright area of your home, and then decorate the workspace to create a pleasant atmosphere. It is the place you'll be working all day long. So, make a cozy and productive environment.
4. Create Schedules And Checklists
On top of your job, It's essential not to make mistakes and complete tasks promptly, so plan your work hours and lunch breaks to be productive. A list of things you'll need to finish when you spend your day can allow you to focus and avoid unnecessary breaks. 
You don't want to be working for 12 hours every day, and you should follow the plan! For example, you shouldn't cook or iron during work hours. 
Make food preparations ahead of time and plan an hour-long lunch break. Knowing that you must end your work at a specific time will allow you to focus on completing the task. But, if you want to take longer breaks or meet for coffee with your buddies is fine too. Create a schedule and follow it.
Are You Prepared To Take On Your Very First Remote Work?
Remember that you need to appear professional and attractive. Make your resume, create an account for yourself on any recruitment platform, and organize your workspace and time. You can overcome the difficulties and challenges that come with remote working. Take your time.