Employers provide benefits to make the experience of working at that firm more pleasurable for workers, which can convert into a variety of advantages for the organization. For starters, comprehensive benefits are recognized to boost worker productivity.
As per an analysis conducted by the Society for HR Management, companies that provide benefits reported higher overall company performance than those that didn't. Companies also reported greater levels of employee satisfaction in the same study. In addition, employee retention may benefit since individuals are more inclined to stay in positions they enjoy.
Employee perks can also help businesses compete in the recruiting process. These incentives frequently allow firms to stand out among bright candidates and may mean the difference between numerous job offers. As a result, many businesses may even highlight the possible advantages of their job postings.
What employee benefits program to adopt heavily depends upon your type of worker. Here is a dedicated guide embracing everything you should know as an HR and bringing benefits to your company through your workforce's decent performance.
Who Is Eligible For Employee Benefits?
Employee benefits are dependent on the employer, although there are regulations that govern particular perks. Most businesses with at least 50 employees, for example, are required by law to provide healthcare coverage.
Another factor to consider when evaluating employee benefits is whether the individual works for a private firm or the government. Government employees, for example, are frequently awarded at least ten paid federal vacations each year and, depending on the position, may be eligible for specific life insurance policies.
Private firms are not promised these same benefits, but they frequently provide advantages not found in public positions (like fitness club memberships, daycare, or added commission).
Types of Employee Benefits Plan
The four primary employee perks that any firm should provide to its employees are as follows:
Medical Benefits Include:-
Dental Insurance
Medical Insurance
Vision Insurance
Health Reimbursement Account
Health saving account
Cancer Insurance
Hospital Insurance.
Critical Health Insurance
Disability Benefits Includes:-
Accident Insurance
Disability Insurance
Life Benefits Includes:-
Accidental Death Insurance
Life Insurance
Retirement Benefits Includes:-
Pension fund
Retirement plan
Gratuity
Here are 15 Types of Employee Benefits that Every HR Should Implement
Here comes the ultimate list of employee benefits, whichever HR should deeply understand. One small strategy can increase the productivity and deviation of specific employees. Before forming this great list of employee benefits, we've covered men, women, working mum, students, part-timers, and everyone.
1. Financial Wellness Programs
The detrimental impact of financial stress on an employee's capacity to complete work has been widely documented in recent years, but the coronavirus epidemic underscored how critical it is to have access to financial tools, resources, and guidance, especially during uncertain times.
The greatest financial wellness systems, such as Best Money Moves, recognize that each employee faces various financial stress and use machine learning to direct employees to their required information.
An amazing website named BestMoneyMoves includes tools and features that assist employees in measuring their financial stress, budgeting for monthly spending, paying off debt, and planning for emergencies.
Employees have access to a collection of over 700 articles, videos, calculators, and qualified professional financial advisers to help them learn about anything from investing to co-signing loans to buying their first houses. 
It's also gamified, with a point-based rewards system in which users receive points for logging in, entering their information into their profile, working with their budgets, reading articles, and measuring their stress. Each point earned entitles you to a chance to win monthly sweepstakes.
2. Family-Friendly Employee Benefits
Employee benefits for family planning and new parents have increased in recent years, with programs launching to cover the expenses of procedures such as in-vitro fertilization (IVF) and egg freezing or harvesting. In addition, unpaid and paid maternity, adoption leave, and paternity have also expanded significantly.
While numerous improvements have been made for parents at work, child care is still behind. According to Clutch data, while both parents work in more than 60% of Indian families, just 6% of employers provide child care benefits.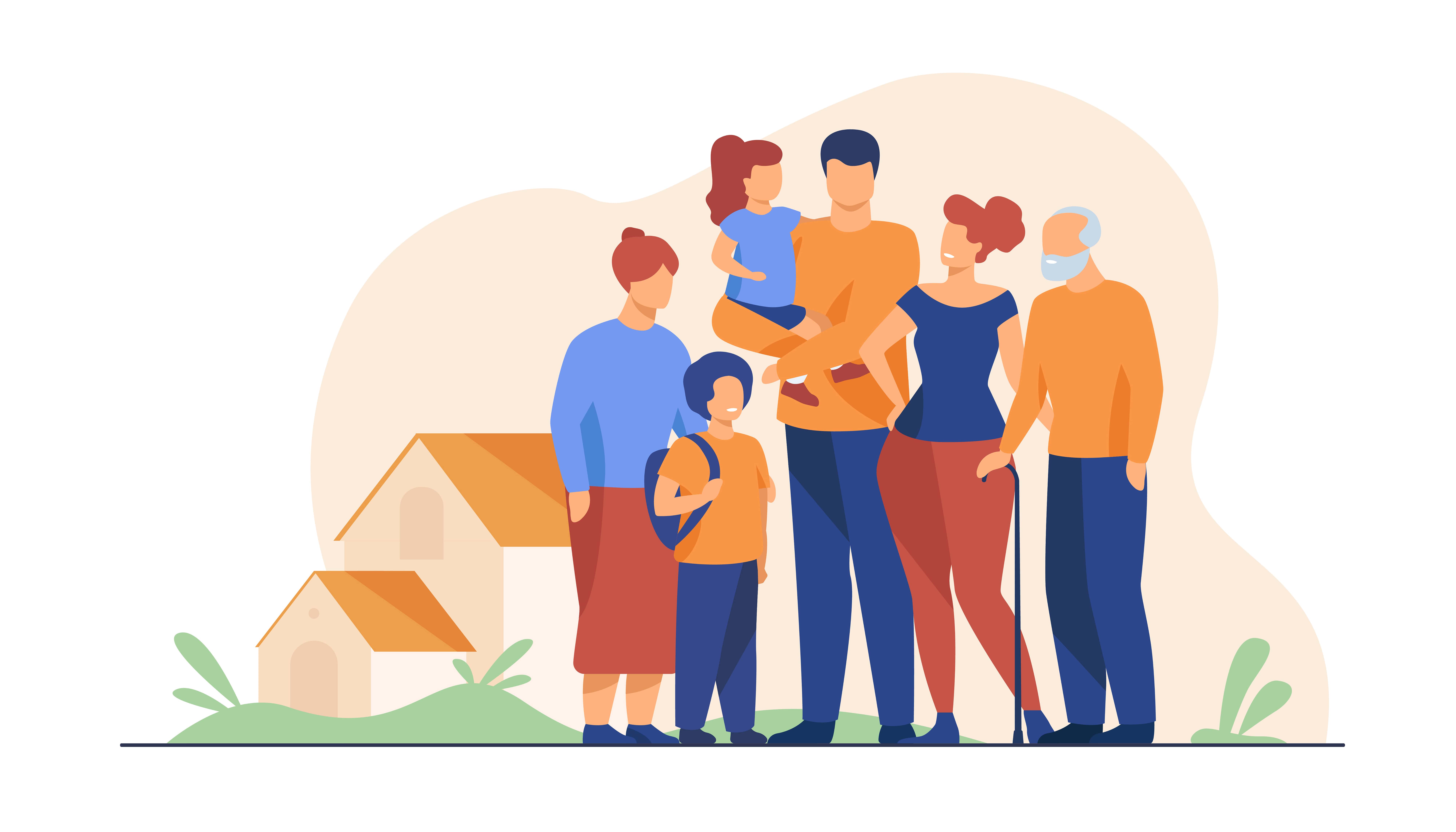 Affordability is a great consideration when thinking about a daycare. Most daycares cost between INR 1,500/month to INR 15,000/month. Several factors can impact the cost of daycare.
Counteract the high expenses of child care; more businesses are beginning to provide childcare resources and referral services, on-site or near-site child care, and childcare subsidies.
3. Paid Time Off
Live paycheck is paid by over 75% of employees. It is difficult for employees who live on a paycheck and have no time off paid from their business to take time off for any reason. Employees cannot function and are less productive in their personal life if they are ill, busy, or disrupted.
Many states have enacted legislation requiring businesses to give some paid medical and family leave, but other states, such as Maine, and counties, such as Bernalillo, New Mexico, are also proposing legislation requiring paid time off.
4. Mental Health Benefits
According to the APA- American Psychiatric Association, nearly one in four employees are found to be depressed, and 40%, owing to their mental health, spend an average of 10 days off from work per year. The stats are pretty close to that of employed people in India.
Many employees dealing with mental health claim their company does not offer mental health services that match their requirements, or the available programs are too difficult to access or comprehend.
Employees may not use mental health benefits if companies do not try to eliminate the stigma that there's something wrong with being sad, worried, or suffering from a mental disease.
5. Professional Development Benefits
As per the SHRM (Society for Human Resource Management) research, employers have been providing more professional development opportunities to employees in recent years, including cross-training to develop skills not directly related to the job, formal mentoring, executive or leadership, or career coaching.
Employees want to advance in their professions, so providing perks to develop their abilities and remain up to date on industry changes is a win-win for employers.
6. Health Insurance Benefits
According to CompareCards data, most employees have used a credit card to pay for medical care at some point in their careers, and more than half of them still owe money due to that decision. In addition, many employees in India will state that they would not have been able to pay the expense of treatment otherwise.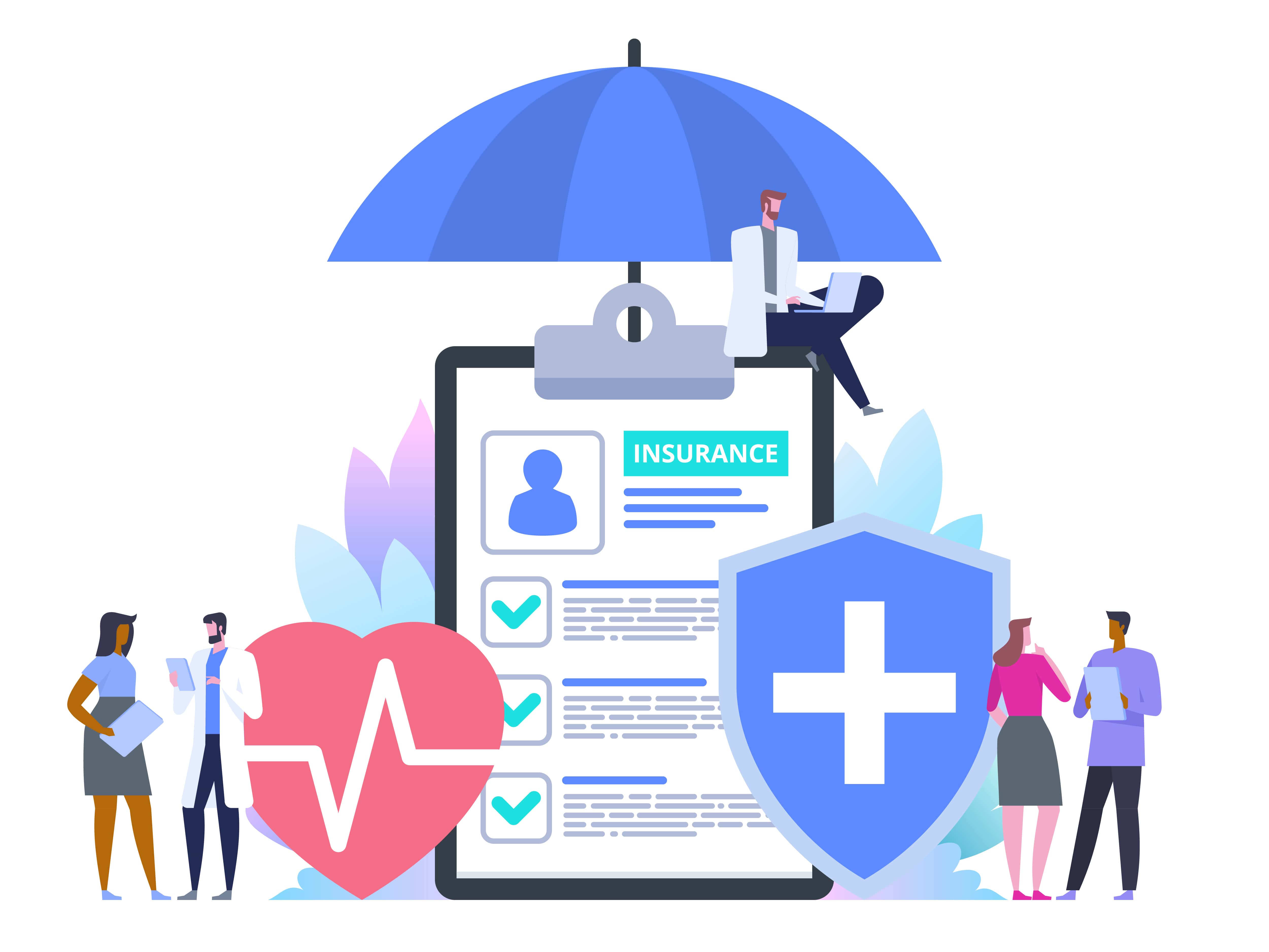 Employers who do not provide health insurance should rethink. Those who do should audit their healthcare offerings to identify the out-of-pocket expenses of deductibles, prescriptions, and copays and then engage with benefits brokers to give better coverage.
Employers can also help employees address the high cost of healthcare by offering Flexible Spending Accounts (FSA) and Health Savings Accounts (HSA). In a MetLife survey, employees indicated that programs like HSAs and FSAs would have relieved stress and enhanced their well-being during the coronavirus pandemic.
7. Flexible Work Arrangements
Employees who used to travel to the workplace daily found themselves setting up workstations at home. It may have been a difficult transition at first, but after a few months of settling in, employees now want to retain some of that flexibility when they return to work.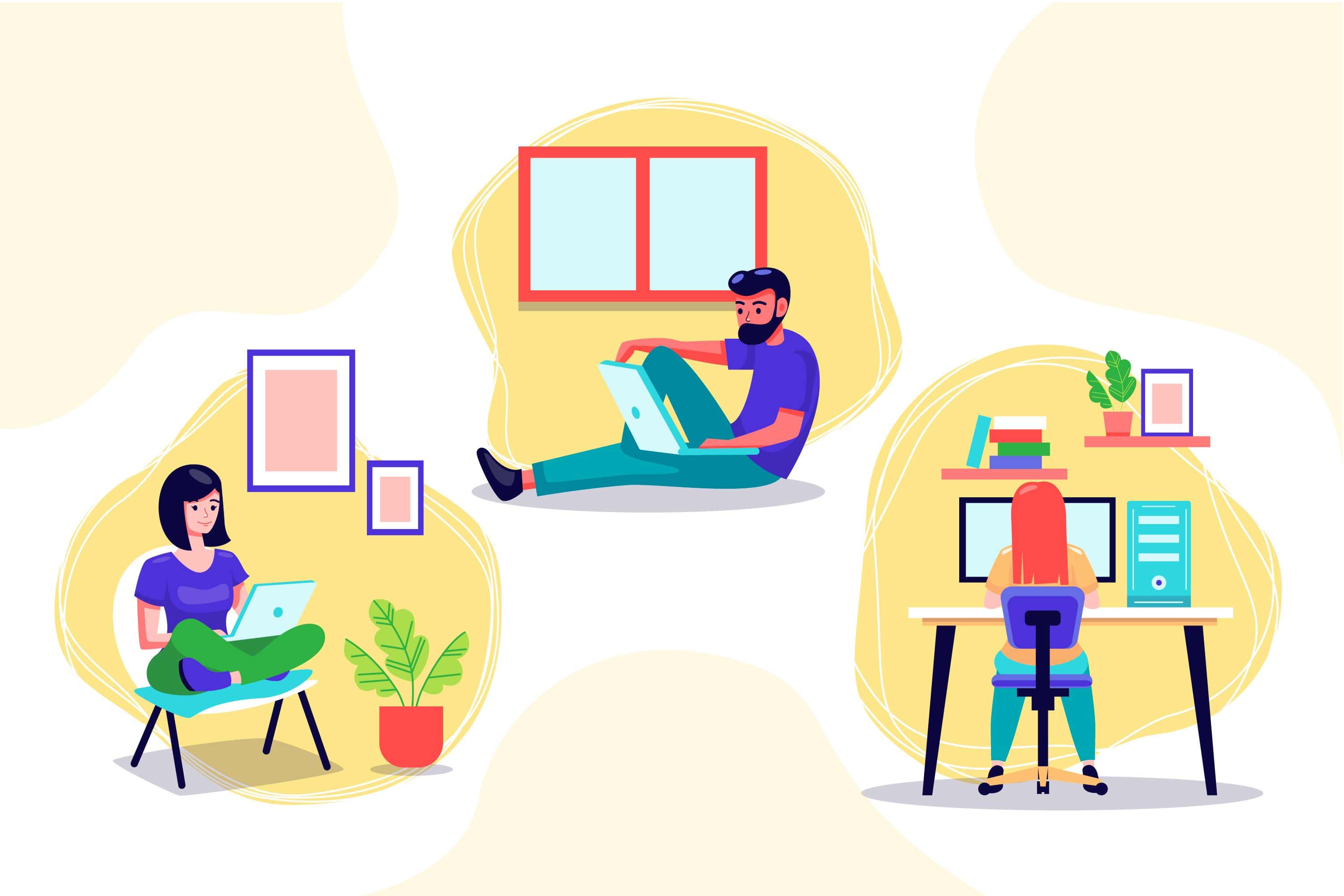 According to a Business Standard study, 74% of employees would have preferred to continue working from home full-time even after COVID-19 limitations were relaxed if given a choice, and an equal number would consider applying for a fully remote position while looking for new employment.
8. Social Responsibility Benefits
Employees want to work for firms that offer back to their communities and are concerned about social issues such as racism and climate change.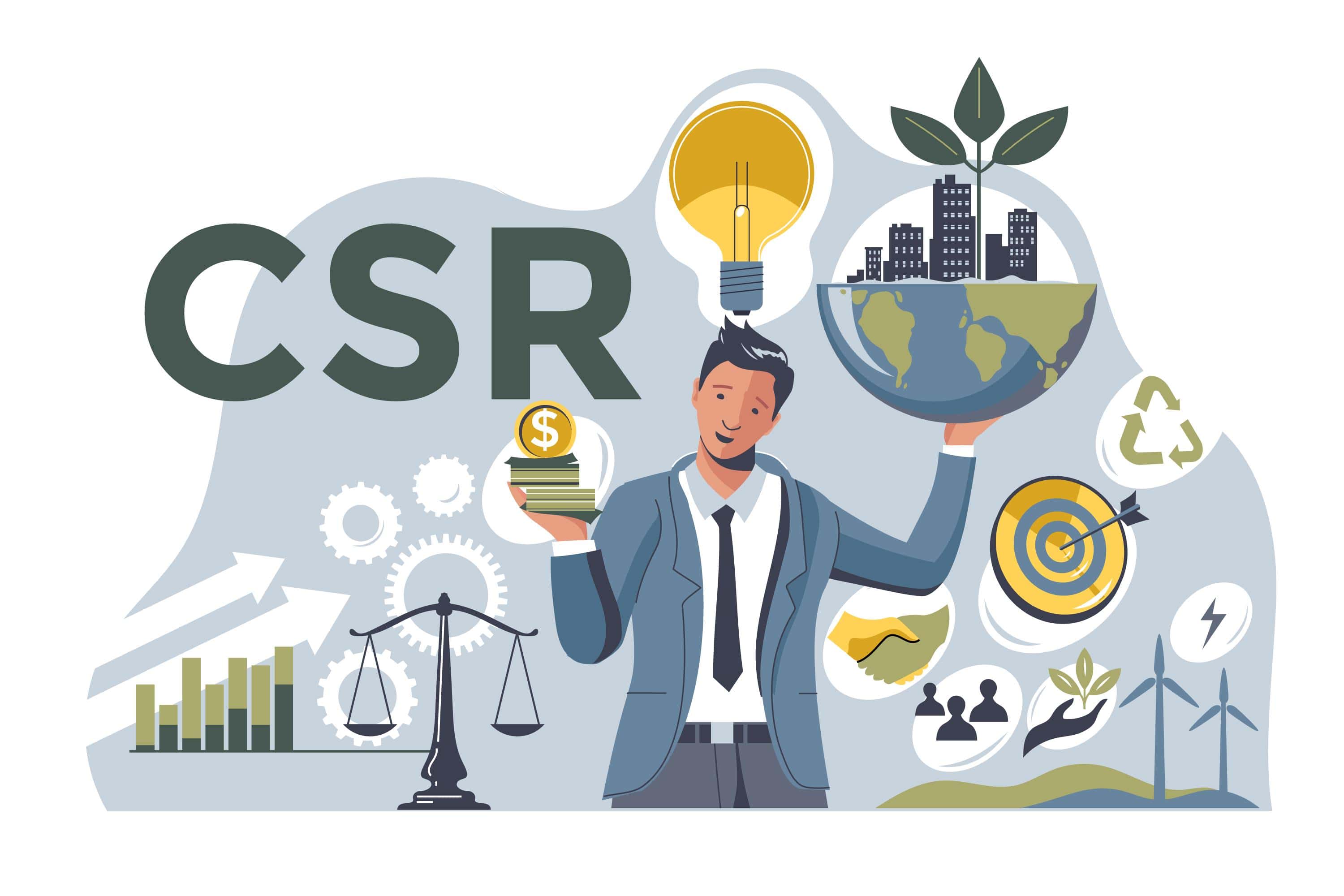 According to Lily Zheng of the Harvard Business Review, we are entering the Age of Corporate Social Justice, and research shows that companies with strong Corporate Social Responsibility (CSR) programs.
Such as social issue marketing, employee volunteer initiatives, philanthropic efforts, and diversity and inclusion work are more profitable than those that do not.
9. Home Services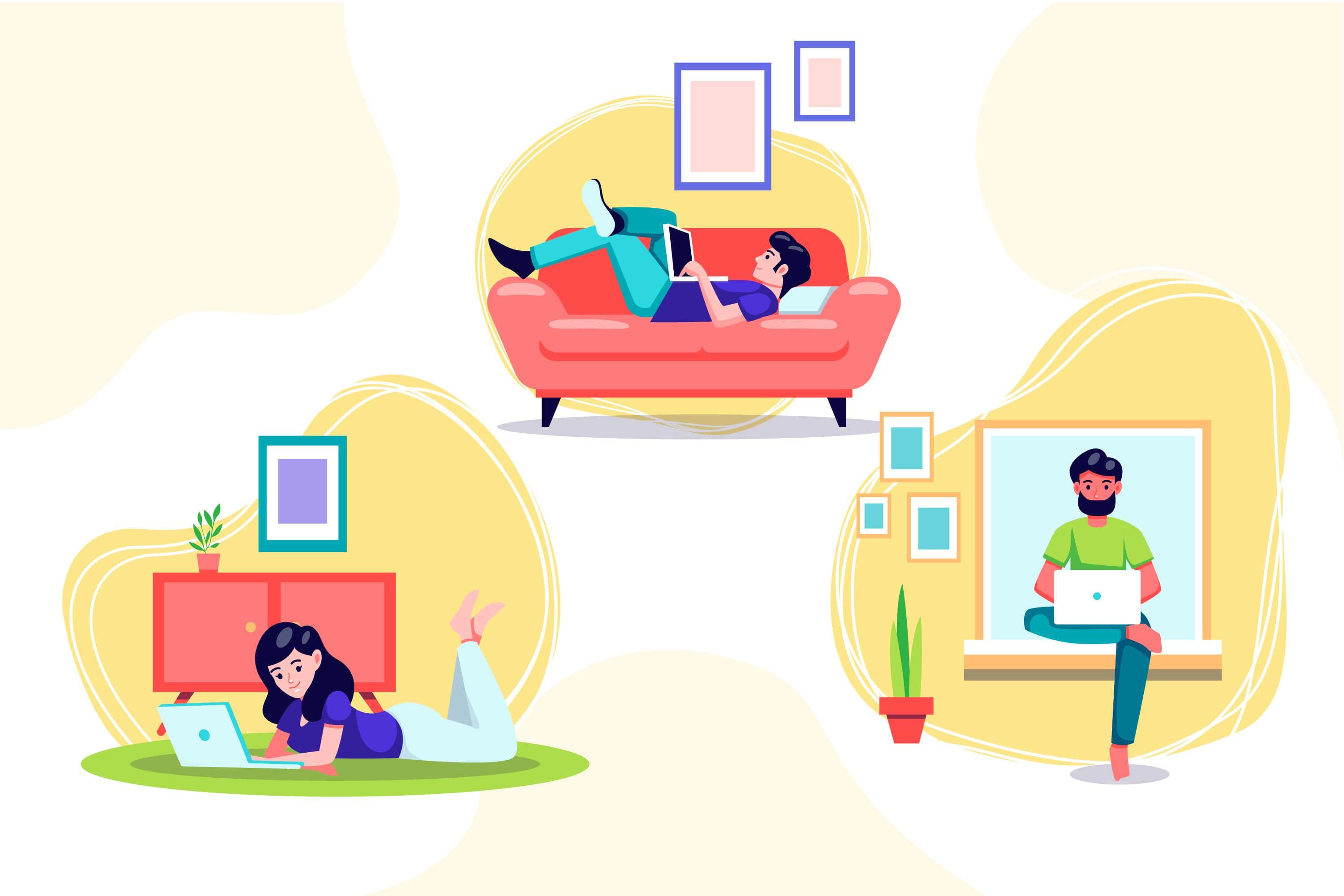 Work-life balance is jeopardized because remote work conflicts with personal time. Make things simpler for them by offering complimentary services such as cleaning, grocery delivery, or laundry. Offering such sorts of benefits to employees makes them feel like the company cares for the intricacies of their lives!
10. Retirement Plan
Many employees, particularly young ones, are concerned about their future because of unclear pensions and money. You will provide them peace of mind and make it easier to plan their future by offering accurate and transparent retirement plans.
11. Pet-Friendly Employee Benefits
Pet perks, or benefits for pet owners, are becoming increasingly common in India. For example, animals may help decrease stress and loneliness, which explains why many animal shelters had a record number of adoptions during the COVID-19 epidemic when people were ordered to stay at home. Permitting workers to bring their pets to work, providing pet insurance, or providing paid time off for new pet owners are all examples of pet bonuses.
12. Rewards And Discounts
Employees, particularly millennials and Generation Z, love incentives that provide a feeling of a certain lifestyle. Indeed, 80 percent of workers would rather have these kinds of perks than a wage rise. Having perks that enable employees digital access via online catalogs is especially important during a pandemic.
13. Student Loan Employee Benefits
Your employee benefit expenses may be high if you choose this way, but if you've got some ultra-important employees in your squad, then offering student loan-related benefits to employees is a cool idea.
Benefits brokers have devised solutions to assist employees struggling to repay their portion of approximately $1.6 trillion in student loan debt; more companies are beginning to use them as a strategy to attract and keep younger staff.
Employers that give student debt repayment aid have increased from 3% in 2015 to 8% in 2019. Employers also provide undergraduate or graduate tuition aid, 529 plan payroll deductions, scholarships for employees' family members, and company contributions or matching to 529 plans.
14. Gym Membership
Going to the gym might not be ideal given the present restrictions; consider giving your workers a free gym membership in the new year as an early New Year's gift.
Can give such membership to the whole staff, which will certainly notice. Most importantly, the company doesn't shed a big sum while offering such an employee benefits program, though.
15. Care Gifts
Everyone appreciates personalized gifts that demonstrate genuine care and gratitude that goes above and beyond typical privileges. In addition, such presents will foster a sense of connection and belonging in an era of remote work and social distance.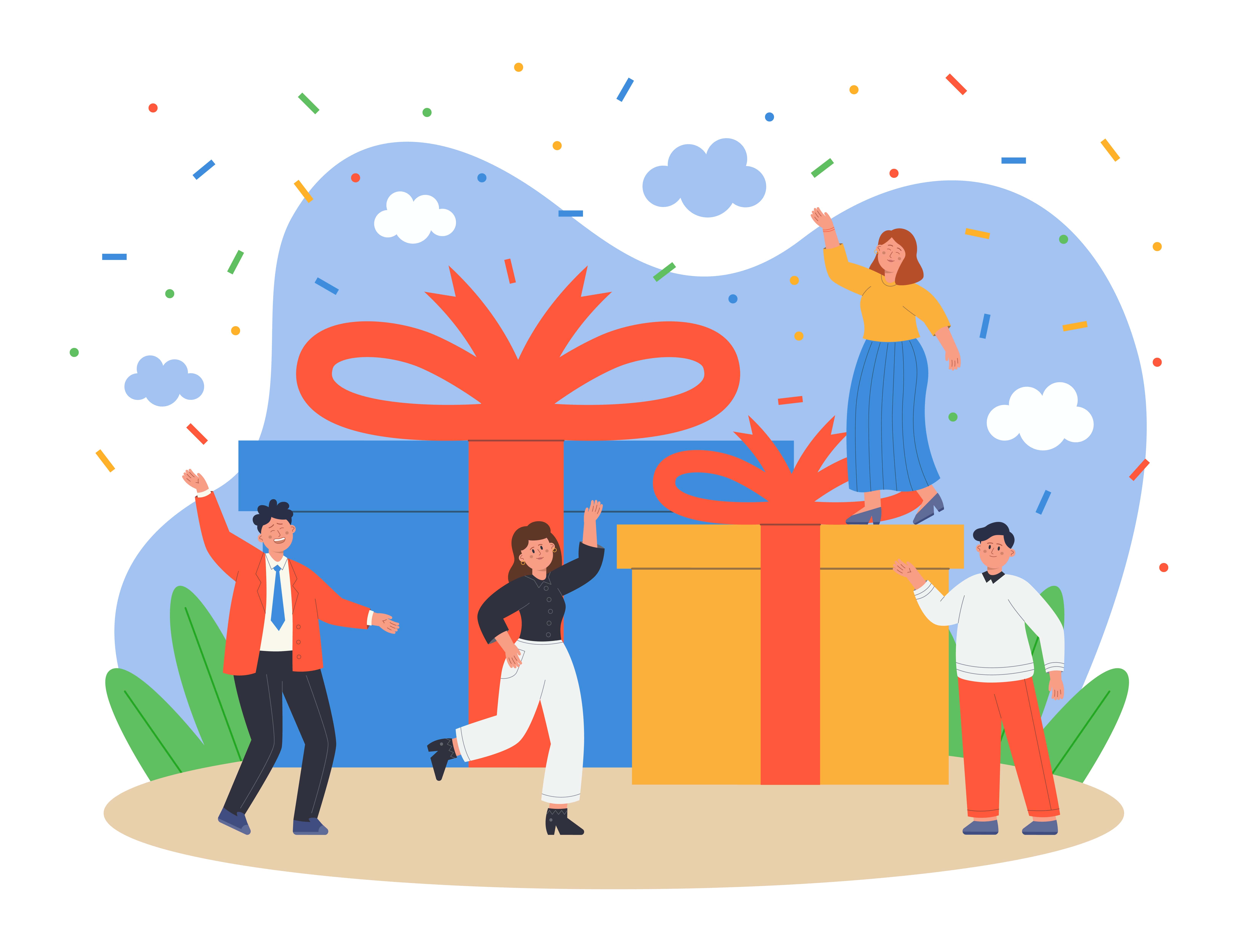 Consider giving care gifts consisting of nutritious foods, eco-friendly items, and natural cosmetics. It is an inexpensive employee benefits program, but it's something emotional, and it works highly.
How to Design an Efficient Employee Benefit Plan
Rather than getting yourself into the ways of providing benefits to employees, you should always believe in special planning.
Employers must make a significant and costly investment in effective employee benefits. Employers are obligated to give obligatory benefits that are purely optional and defined by the employer. Benefits vary per firm but must include:
Medical and disability insurance.

Life and disability insurance.

Pension income programs.

Pay-off benefits.

Educational help schemes.
The analytic component in overall compensation expenses is selecting an appropriate employee benefits package. Before developing a successful employee benefits plan, employers should have a well-calculated employee benefits plan that fulfills both employee needs and business objectives.
A Competent Evaluation Program
Must carry out a comprehensive evaluation plan to establish the optimum employee benefits based on the employees' requirements and desires. In addition, the evaluation program considers an employer's perception of employee benefit needs and tax laws and regulations. Therefore, it is critical to use a market research approach to employee benefits planning in an evaluation program.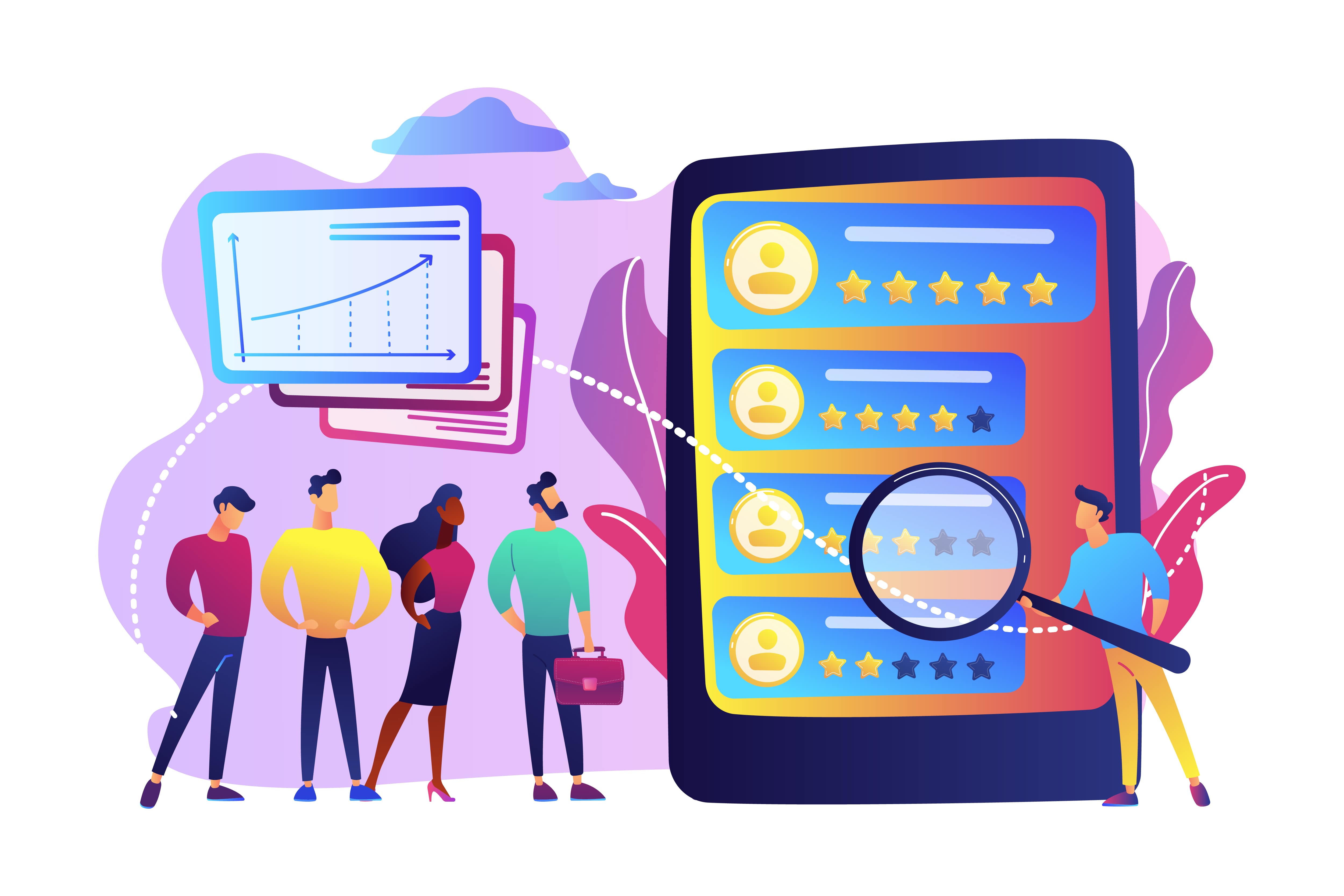 The Organization should evaluate existing personnel data to determine the needs of various employee groups. Employers can assess employee demands and compare them to any current benefits and against existing benefits to determine which benefits will be most beneficial in attaining the program's objectives.
Recognizing the Organization's Objectives and Budget
Before creating an employee benefits program, the first step is to identify the Organization's goal and budget. This aids in the provision of the general direction in the establishment of a well-designed employee benefits program.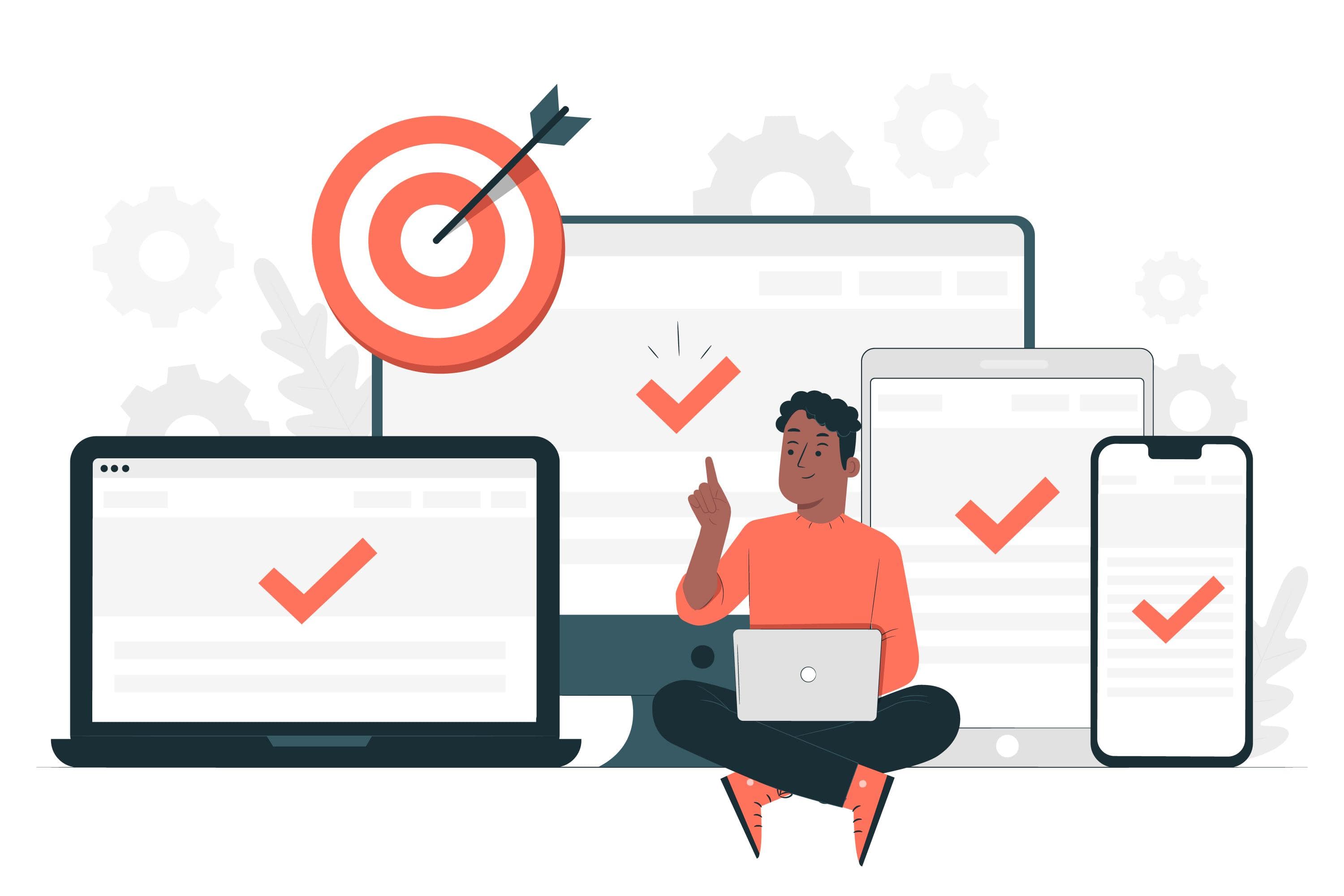 The program outlines the Organization's goal of providing benefits that meet the interests of both the employer and the employee. The business strategy of the firm aids in the formulation of the benefits plan.
Companies often select a generic benefits plan, but some employers include the objectives into their overall compensation principles. As a result, employee benefits plans are dynamic and must be examined and changed to meet current business strategy and employee demands.
Putting an Employee Benefits Plan in Place
After completing the evaluation program, the firm must execute an employee benefits plan design. First, the company develops an employee benefits plan, calculating the cost of delivering the classified benefits and comparing it to the benefits budget.
Besides that, Implementing an employee benefits plan is a complicated process that takes into account several issues, including The following are some of the criteria that are considered:
a) How Can underutilize or eliminate unappreciated employee benefits?
b) Which changes to the current plan design to save money?
c) Evaluating the administrative expenses associated with the benefits
d) How much will the employee require to contribute to the cost?
e) Considering the cost-cutting features
Employee Communication on the Employee Benefit Scheme
A key component of an employee benefit plan is communication. Employers must educate employees on the benefits of an employee benefit plan. Employee communication raises understanding and acceptance of new or current benefits and improves employee financial security.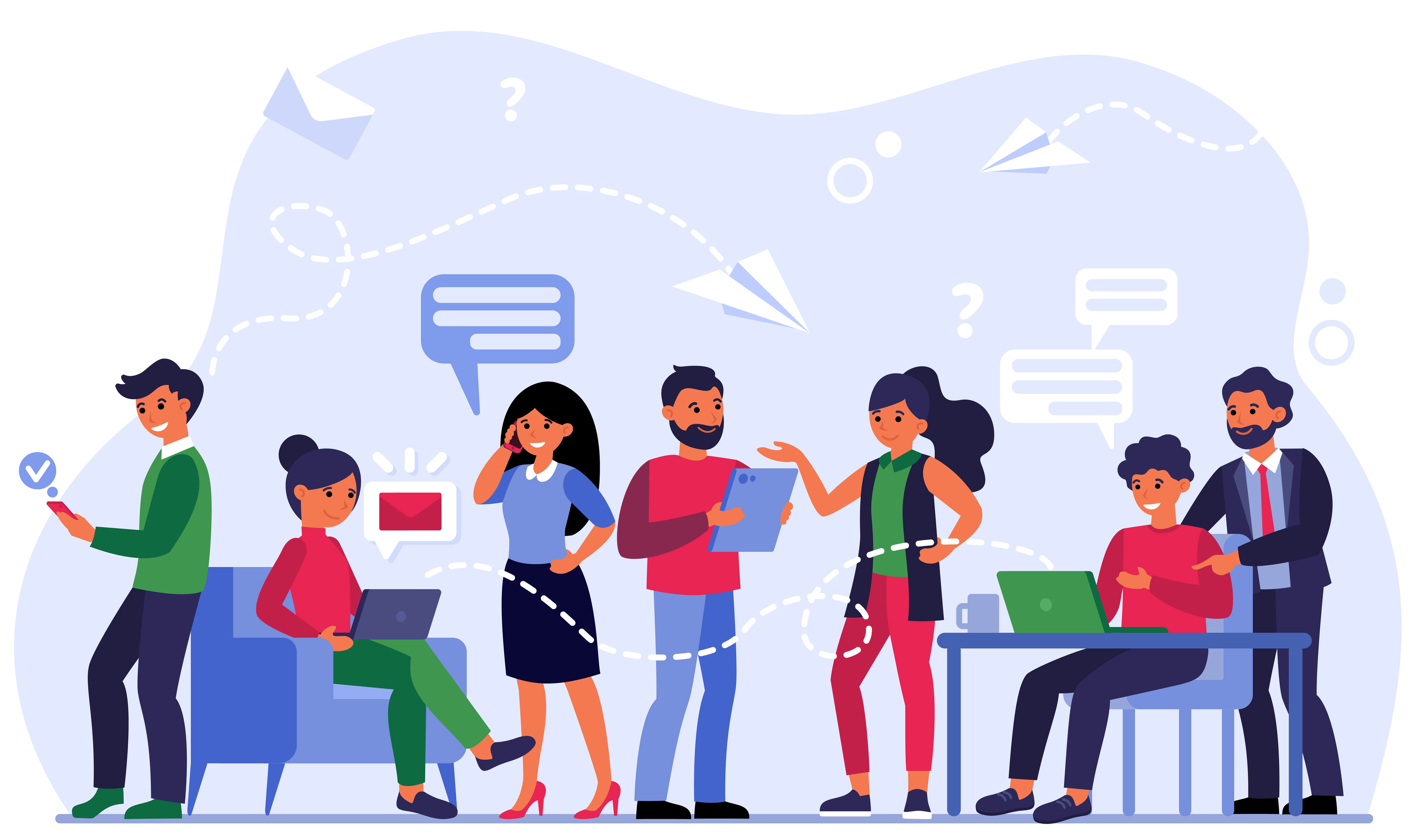 Finally, should review the employee benefits plan regularly. Must examine the benefit programs regularly to ensure that the employee benefit plan is achieving the organization's goals and the needs of the employees. Employers may also consider external factors when assessing the success of their benefits package.
Conclusion
Employee benefits are an essential component of your personnel budget, and you must account for the cost per employee. In addition, some perks are mandated by law, regulation, or union regulations, so you can consider which ones to offer.
On the other hand, it can represent corporate values, foster loyalty, and assist your staff with work-life balance. With the right package, you can attract highly qualified recruits while also retaining the ones you already have.
So, there you have it: the 15 Different Types of Employee Benefits Examples that every HR professional should know. Extra perks for employees in addition to paying will attract top talent and encourage them to stay with the company for a long period.