In today's online recruitment market, which is getting competitive, your company requires access to quality portfolios to recruit the right talent for the right job at the correct time. While the increment of online recruitment has widely raised the capabilities to meet these goals, it could also complicate many matters.
For example, job seekers could access details about your organization from various sources, like your career website, job boards, and social media platforms.
However, it could yield more applications, not necessarily from the correct candidates. It can make it tough to track the sources driving the ideal return on the recruiting investment.
The great news is that these challenges are relatively basic to overcome. The 10 best practices below would show you how to get more applicants, attract the correct candidates, decrease drop-offs in the application process, and authenticate effective recruiting sources.
Here Are Some Tricks to Recruit Candidates Online.
1. How to Get More Job Seekers with an Enhanced Job Title.
Improve your career response by ensuring that job hunters will reach your openings. Seekers also employ very basic and familiar search strings and keywords. Use precise and general names with two or three descriptive keywords. You do not have to be a professional to maximize your job title. Use free keyword analysis software like the Google AdWords Keyword Planner to conduct your research.
2. Include Auto-Source Tagging.
Applying an auto-source tag to the end of your work posting URL will reduce the odds of gathering dubious candidate source info. As per studies, only one out of all six job seekers correctly self-identifies the right source when given a list of job sources. Therefore, your bottom line can suffer due to your source reporting inaccuracy.
Speak with your ATS supplier about introducing auto-source labeling, which would remove the need for candidates to self-identify. Accurate career response data sourcing is vital to your online recruitment approach. It increases applicant flow and allows you to engage in the best sources to find the talent you need.
3. Make an Engaging Job Description.
Help job applicants appreciate that they want to work with you now that they've seen your job. Workers now have more options, getting more sophisticated with their career hunts. It is important to distinguish that the business and location are superior to the next job in their search results. One way to distinguish yourself is by your job title.
A well-written job listing will attract a bigger audience and the right audience when tailored for the best web search results.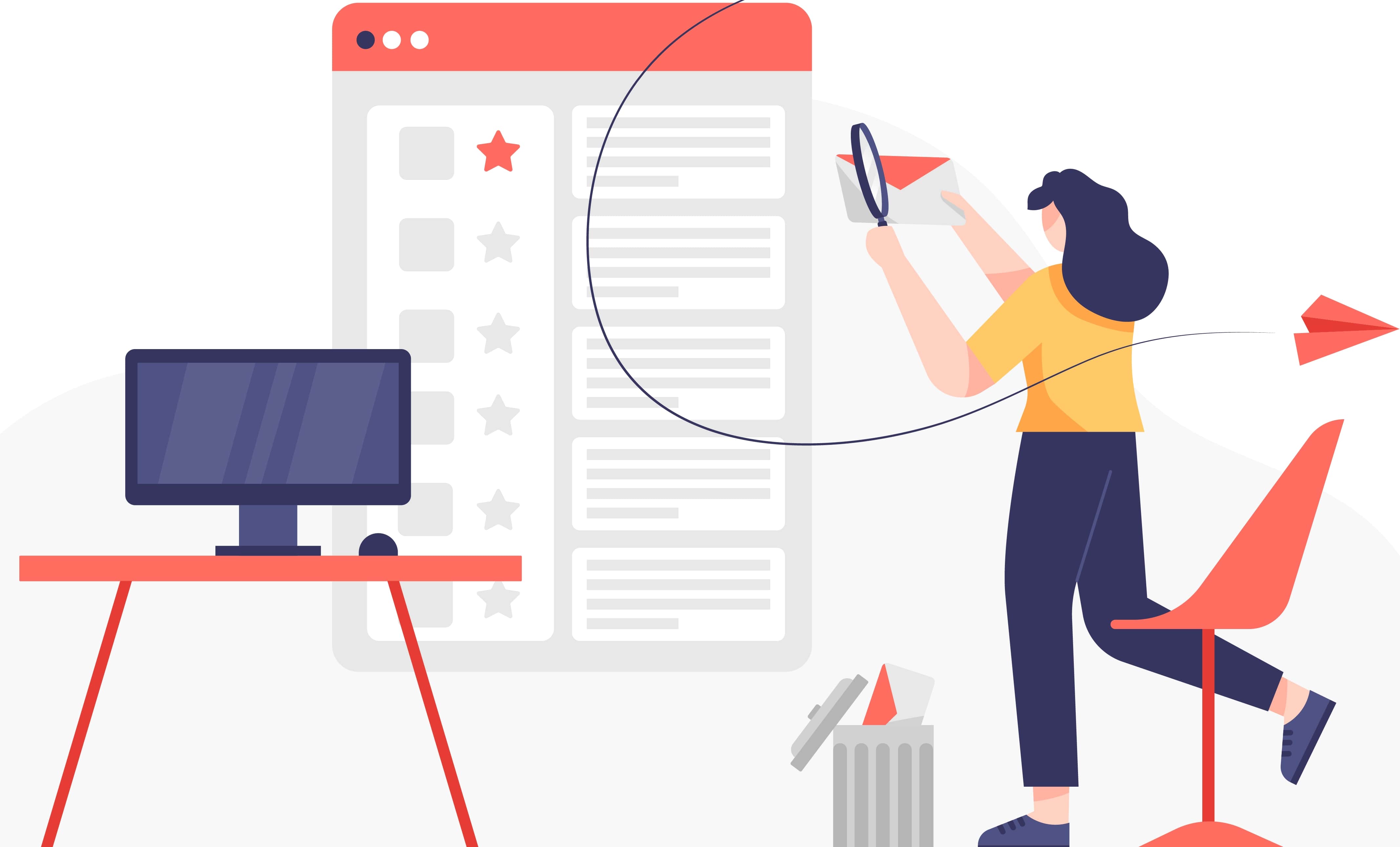 However, look at Monster's job description models before you begin writing from scratch. There are hundreds of online, SEO-optimized job listings in virtually every industry, from information technology to trucking and education to web design.
4. Redirect Applicants Directly to the Requisition in The ATS.
Nothing is more infuriating than pressing the submit button to have to restart the quest. Instead, reduce applicant drop-off by redirecting them to the requisition rather than the key profession or work quest list. Remove unnecessary moves, and you'll see more career candidates quicker.
5. Create a Call to Action.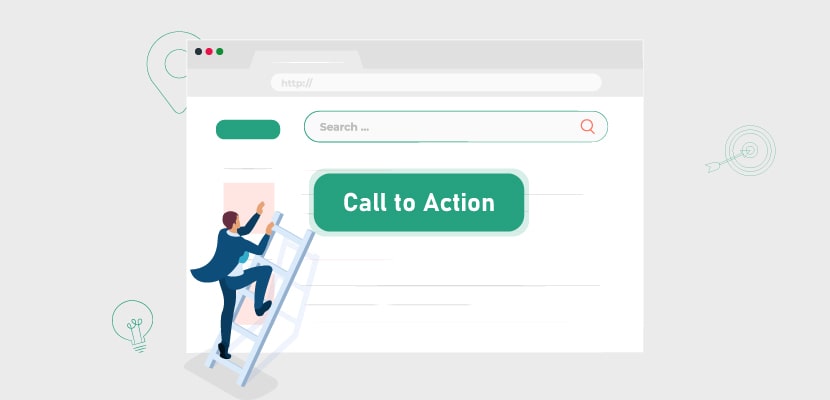 Even if you are not aware of how to get job applicants to see your posting, do not expect jobseekers to apply as per your job description, alone-make a sense of urgency. The language that motivates the jobseeker to apply would help you get out of your online recruitment efforts.
6. Do not Make Applicants Create a Login Before They Could Apply.
You would most likely want the seeker's email address early in the process, but what are you going to do with it after you have it? Unless you are regularly engaging with these applicants through a CRM, postpone the establishment of a log-in until the end of the application process. Make it simple for work seekers to review the status of their applications and build job agents for potential opportunities.
7. Eliminate Barriers and Provide Alternatives.
Examine the details you ask applicants to include when analyzing the application flow. For example, are you aware of the types of documents you can legitimately request from candidates?
In addition to using a legitimate recruiting procedure, many job applicants cannot exchange details early in the process and would instead opt out. If collecting knowledge is a prerequisite for your work, explain why and offer applicants the opportunity to learn more.
Some job seekers want to learn more about the company before applying. Or they might not meet your job requirements. Do not lose out on these candidates. Instead, offer them the opportunity to make a saved search or communicate with you through any talent community on your Twitter feed or Facebook page. Cultivating a talent pipeline must be a part of an ongoing online recruitment strategy.
8. Evaluate The Application Process.
How many clicks would it take to complete the application from start to finish? How many questions will the respondent be required to answer? If the automatic recruiting process is too long and time-consuming, the drop-off rate will increase, and you will miss out on the most promising candidates. Furthermore, since strong talent is already employed, finding it more difficult to apply reduces their ability to complete the process.
9. Compare Yourself Against Your Rivals.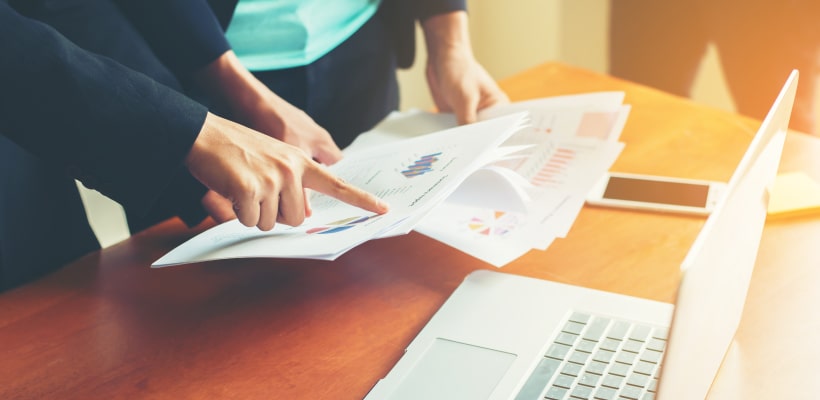 Have an eye out for what the rivals are doing to attract talent. Examine their work section, job openings, Facebook and Twitter accounts, and apply to their website. Is it better or worse than yours from the viewpoint of a seeker? If you consider job seekers to be buyers of jobs, make certain that the employee value proposition is straightforward, concise, and persuasive. Make it easy for seekers to contact you.
Although technology has improved the online recruitment process, it has also increased applicant drop-off and often offers imprecise source data. Knowing how to attract more job candidates is just the first step. To attract the best candidates, you must also be diligent in prioritizing and executing these best practices.
10. Ensure Your Career Site is Mobile-Friendly.
About everybody owns a smartphone, and career seekers anticipate mobile optimization. However, they are more likely to abandon your platform if loading content is difficult and time-consuming. Invest in technologies that can elevate online recruitment activities and make things easy for candidates to connect with you on any computer.
11. Show What You Are Standing For.
Seekers, especially millennials, are searching for employers who have strong values and clear mission statements. Your website is an ideal way to let candidates know what's essential to your organization and how you motivate employees to live that importance through their work.
Your goal, values, and other empowerments should permeate the site and must not be shown in the HR-related sections. Are they getting mentioned frequently in your blog? Has your company won awards for your company's importance? Involve your purpose from the site, and applicants would better understand your company and its aim.
12. Demonstrate Who You're.
Job seekers want to learn everything about your organization, beginning with the fundamentals. They will come to your site looking for details about your organization's founders, history, location, current employees, markets served, etc.
"We found that future employees also check our site to review the 'About me' section and read the blog," said Danica Kombol, CEO of Everywhere Agency, social marketing, and media firm.
Team member biographies could help tell the company's story, specifically when presented in a friendly and visually engaging way. These synopses provide job seekers insight into the skills and experiences that help all people succeed at your company while offering a sense of the company culture.
13. Share What It is Like to Work There.
Visitors researching the company as job seekers would want to know what a workday is. Designing a plan for site online recruitment that involves a "day in the life of" with office pictures or video job descriptions offers candidates a clear-cut picture of what it will be like working for you.
 Employee testimonials and blog posts will include first-person accounts of the workplace culture and the types of characteristics that can make applicants a good choice.
"To recruit better talent, an organization must deliver the opportunity to join a community of people who are passionate about something that matters."
14. Simplify the Process of the Application.
Potential job seekers would see your site as an extension of the company. A hard-to-utilize or onerous application procedure could color how they see you as the employer. Mobile users who cannot find a mobile app option would feel discouraged.
"The days of long, time-consuming job application portals that demand a resume attachment and then repeatedly insist that you detail everything contained in the said resume are embarrassingly obsolete and would impact poorly on your business culture," says Gina Hooks, founder of Salient Social, a social media and public relations agency. A badly built portal will show that a business is out of date.
15. Do not Bury Your Job Postings.
If an applicant cannot find a listing on the website, it is unlikely that they will apply. Therefore, good architecture is more important than ever.
"Your business website's career section can easily bring visitors to the prized list of job openings," says Gina Williams, senior systems manager for talent management at Oldcastle, a construction supplies and materials maker.
"So many websites bury the URL in layers and layers of scrolling photos and text that candidates get frustrated by the period they finally get to the appropriate application."
Making sure that your site is user-friendly enough– particularly for the mobile experience – would help turn your website into an efficient job attracting website.
16. Write Suggestions.
Make LinkedIn suggestions for connections whose jobs you admire. Some will return the favor, which will boost your profile. In addition, you will select the tips to highlight on your profile, making them available to prospective employers.
17. Be an Active LinkedIn User.
Create a comprehensive LinkedIn profile that includes your qualifications, expertise, volunteering, talents, certifications, and affiliations. Since your LinkedIn profile is the online edition of your resume, proofread it thoroughly.
Connect with everyone you meet until your profile is full. The key term here is "know"—don't associate with unknown strangers who aren't in a position to assist you.
However, do join relevant LinkedIn communities. Job-search groups, business groups, alumni groups, college groups, and networking groups are available. Groups are excellent places to find networking connections, career-search advice, and job listings. Since you aren't actively looking for work, set your email alerts to a weekly digest to avoid being stuck in texts.
18. Stay Connected to Your Network.
Please don't create a network and then abandon it. Write status updates on Facebook, a tweet from time to time, and share useful links on your social media accounts. Feed it to your pages if you have a proper forum for technical contacts to learn. Your contacts will be aware that you are present, and you will not have to work hard to establish a presence when you most need it.
Please send an email, LinkedIn post, or Facebook message to a few connections once a week to see how they're doing. Staying in communication teaches them who you are and demonstrates that you are interested in how they are doing.
If you're enthusiastic and engaged, your connections are more inclined to assist you when you need it. So get a coffee or lunch once in a while with those contacts you should meet in person.
THE CONCLUSION
Examine these measures every few weeks to ensure that your passive job-search strategies are efficient. For example, is your LinkedIn network expanding? Do you remember communicating with your contacts?
If you know what positions you're eligible for and what jobs are available? In a similar vein, are your qualifications and certifications up to date, allowing you to be considered for positions of interest? Finally, are you prepared to interview if you get an invitation from a potential employer?
Staying prepared for a job hunt will make the operation go more smoothly when the time comes. If you maintain an active search, your ideal employer will find you when you least expect it.
If you want to reach talented job candidates as fast as possible, here comes the 'super-fast" job portal for you.