Designing an attractive resume sometimes fetches the nerves of your brain, and there's nothing to surprise when we say that your attractive resume needs to be ultra-perfect but, at the same time, not anyway overwhelming.
The truth is that only one out of four professionals exclaim that they are comfortable writing their resumes.
Undoubtedly, a resume comprises a lot of stuff about you, but what do you think is the portion of your resume that attracts the attention of the recruiter the maximum? For example, is it the introduction part, your education section, your skill sets, or any other part?
In short words, there's no single fit for everyone, but in this guide, we'll help you perfect every attention-grabbing portion of your resume and help you catch your dream job!
Now, Gather the following details and craft a powerful document that tells your story perfectly and markets your qualifications to make you land your dream job.
The Biggest Attraction For a Recruiter in Your CV
Nail Your
Contact Information
Undoubtedly this section seems obvious, but some factors are there to consider. You might be confused regarding the usage of your full name there or use your nickname. No matter what you select, ensure v and everything such as your LinkedIn profile, online portfolio, blog, business cards, and everything that can be your branding material.
Select one phone number and email address to include on your attractive resume. The email address you set there should be dedicated to your job-search activities. Undoubtedly, using an active phone number is crucial, and it should be the number to which you reply mostly, rather than somebody else.
Online Presence Plays a Great Impact.
Almost every recruiter will search for your online profiles before inviting you for an interview. Therefore, including your social media links in your resume is crucial, especially in your LinkedIn profile.
Besides your LinkedIn account, your resume should include whatever links relevant to your work, and studies have stated that including a personal website, blog, or portfolio lays a great impact. Links to Twitter, Instagram, etc., can also be included. Ensure you're not linking to your social media pages where you've posted nasty stuff or your material, such as smoking photos, crazy party pics, etc.
Don't Go Hasty While Writing Your Job Description.
While narrating your perfect resume, you need to tailor it to support a specific job goal. Positioning the job description in your resume is very important, and here, you need some research work. Just search for a few job postings representing the sort of position you're targeting by surfing the internet, and you can import the idea.
If you cherish sample job descriptions, you'll get a clear idea regarding the same. You can also copy/paste the description into a Google or Word document. After that, copy+paste the description's text and bold whatever you think is important and should catch the recruiter's eyes. that way, you'll get a clear idea about what qualifications and skills need to be showcased throughout your resume create a positive impact.
Flaunt Your Technical Skills
You are proficient at various tools and platforms, but how would the recruiter know about it? So, it would help if you listed that down in your resume.
Be specific and comprehensive while flaunting your technical skills, as the recruiters love to cherish that part a lot!. This list may include anything from project management systems to social media platforms and computer languages. In case, list the proprietary platforms if you've worked with any.
Your Job Timeline Needs to be Clean.
Your job timeline should include every place you've worked in the last 15 years, and you should mention everything with the time for when you joined and when you left. Keep in mind to start mentioning your most recent job. Write down whatever positions you worked in the past, and everything needs to be true, and match your words in case you're asked for an interview and asked the same.
Besides whatever you achieved there, you can mention job descriptions and roles as your achievements can incline their salary proposal for you.
Are you not gone through enough jobs to mention in your resume?
It would help if you considered where all you worked as a volunteer in such a case. However, if your experience line is short, you need not say that this can affect the salary proposal. Every recruiter enjoys having experienced guys at work, and that's why you have to fill your job timeline as densely as possible.
Suppose you've undertaken some responsibilities. Made some contributions to the non-profit organizations, mentioning that your resume can bring much good!
Now, what if you haven't been with such non-profit organizations either? In such a case, you can fill that gap in your resume experience timeline by mentioning whatever affiliate programs you've worked. But at least don't leave your experience timeline empty.
Education and Professional Development
Make a record of your education, starting with your most recent degree. For example, list your institution, its location, your major and minor, the name of your degree, your graduation year, and whatever honors associated with the degree, etc.
Do the same for whatever relevant certifications you've received or additional training chances or workshops you've attended. Your award certainly grabs the attention of the recruiter! It can highly help even if you don't have much to fill in the experience section of your resume.
Design Plays a Great Role.
Besides whatever you've entered in your resume, your resume's design also plays the role of an attention grabber. If your resume looks attractive and well-formatted, undoubtedly, it will appear unique from the heap of resumes. You can try making a free resume at Jobgrin, and that design is truly a standout!
9 Mistakes to Avoid in Your Resume:
Read it; Otherwise, It Will Be Too Nasty For You!
Typos and grammatical errors, yes, we know, it's certainly the most obvious of all attractive resume tips: your attractive resume needs to be grammatically perfect. If your resume isn't perfectly written, employers will read between the lines and draw not-so-flattering conclusions regarding you, such as This person doesn't care" or "This person can't write."
1. Attempt The "one–size–fits–all" Approach, and You'll Fail!
Whenever you look forward to developing a generic resume and plan to send it to all job ads, you always end up with something, or the other employers will toss it in their recycle bin. Your lack of effort will scream, "I'm not interested in your company, particularly. Frankly, any job will do."
Every employer wants to feel special, and you have to write a resume specifically for them. In addition, you're expected to reflect on how and why you fit a specific position in a specific organization.
2. Lack of Specifics
Rather than starting the obvious to a hiring manager, your resume should reflect what you've done and accomplished, as the employer needs to understand the same.
For example:
if you're writing – "Worked with employees in a restaurant," I prefer writing something like – "Recruited, trained, hired, and supervised more than 20 employees with $3 million in annual sales".
3. Cutting Things Too Short
or
Going on Too Long
Several folks try to squeeze their experiences onto a single page because they've heard or read resumes that shouldn't belong. By following that, job seekers may delete big and impactful achievements. Other candidates ramble on about redundant or irrelevant experiences. Despite what you might read/hear, there are no real rules deciding resume length. Why? Because human beings, which have different expectations and preferences where resumes are worried, will be reading it.
4. Highlighting Duties Rather Than Accomplishments
Your attractive resume should reflect how amazing you are at your job. However, it's all pretty easy to slip into a state where you start listing your duties, such as:
Worked with children in a day-care setting

Attended group meetings and recorded minutes

Updated departmental files
That's an echo of your job description and not attractive at all. Employers don't emphasize what you've done in the past as what you've accomplished in various activities. The golden tip here is to go beyond reflecting on what was needed and demonstrate how you brought a difference to each company with your efforts, providing specific examples.
5. No Action Verbs
You should avoid using phrases such as "responsible for." Instead, you can replace those action verbs. These words don't just help to show off your initiative but also help polish up the overall tone of your resume, such as:
Increased organic search visits 35% year over year.

Resolved user queries as part of an IT help desk and served over 3,500 students and staff.

Developed a highly effective onboarding program for new hires.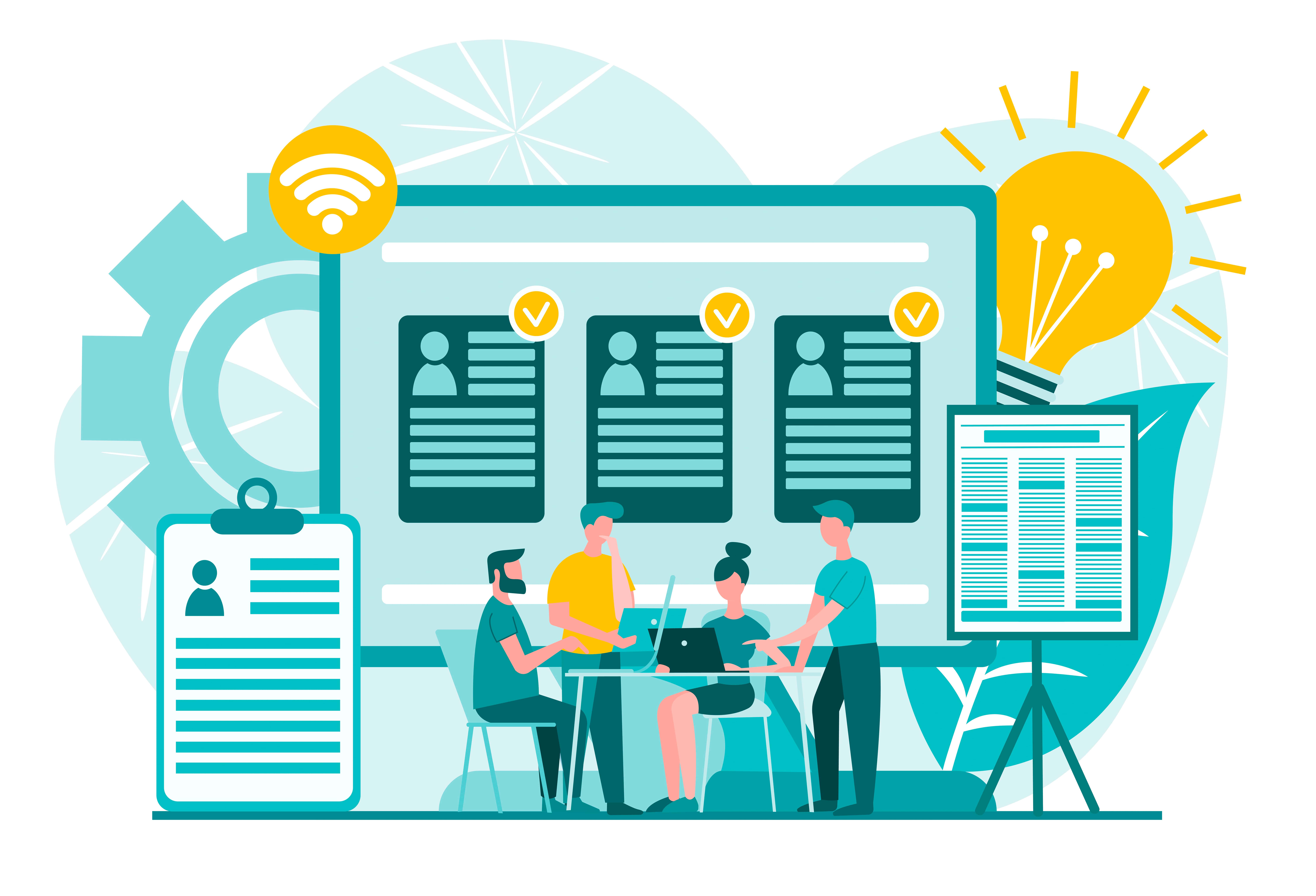 6.
Bad Summary
Several candidates lose their readers right at the start with their career summary. Undoubtedly, employers read this part of your  resume, but occasionally they plow through vague pufferies like, "Accomplished professional seeking career growth." Don't you think such statements are overused and are pretty general? That's the waste of valuable space.
7. Visually Too Busy
If you are filling your resume with wall-to-wall text featuring five varieties of fonts, the employer certainly will get a headache. So, you can display your resume to various other people before sending it out. Ask them whether they find it visually attractive or not? If what you have in your resume is hard on the eyes, you need to revise it.
8. Forgetting to Insert The Crucial Information
You may be tempted to avoid mentioning the jobs you did to make extra money for school. Generally, however, the soft skills you've developed from such experiences (e.g., time management, work ethic ) are more important to employers than your expectations.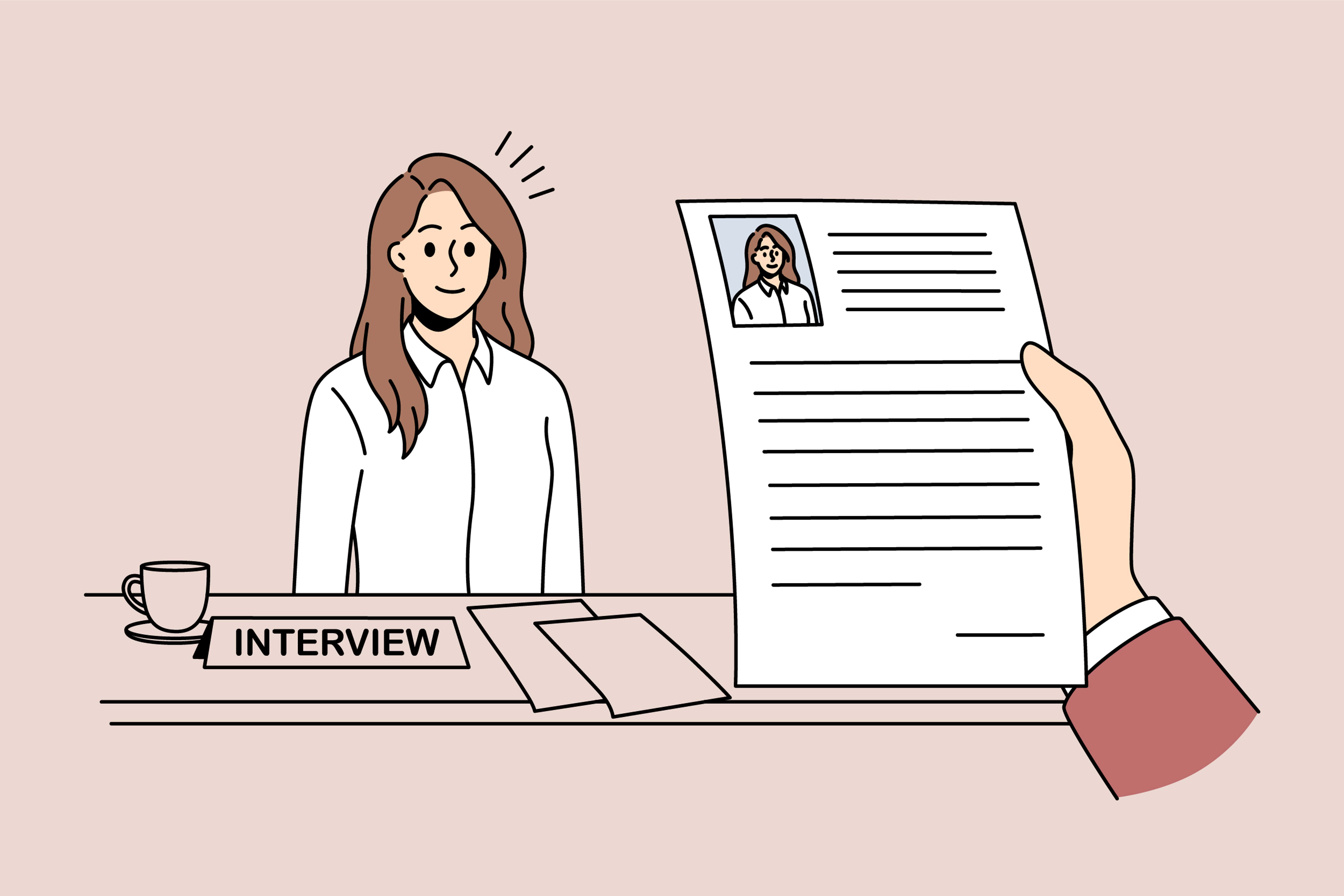 9. Incorrect Contact Information
That isn't something out of the box, and it's a common mistake, though. Your resume might be incredibly strong, but you might not be getting any bites from employers. That certainly brings frustration, and you may even start doubting yourself and your skills.
In such a case, you need to double-check the info you've entered in your resume and, most importantly, the contact number and your email id. After changing it, you'll start getting the calls you've been expecting. So, taken-for-granted details need to be perfectly checked while narrating the resume, as one little mistake can kill some huge job opportunities for you.
The Conclusion
Narrating a resume isn't that comfy, but you shouldn't step back from investing time, as this one document can decide your future! For example, suppose you ask what catches the recruiter's eyes the most, then right from career objective to your contact info, experience section, design & appearance. In that case, everything plays a vital role in bringing you your dream job.