The Recruiter spends 6-7 seconds reading a resume. Isn't it shocking?! Your resume is a way to get on board in the corporate world—a snapshot of your qualifications, experiences, skills, and many more.
Want to unlock the exciting opportunities for your career goals?
As mentioned below, 15 Tips for 2023 will effectively enhance your resume/CV and draw your dream employer's attention.
Let's delve into this blog to get a thorough understanding of crafting a winning resume/Tips and Tricks that will outrank you from others.
5 Steps to Create a Winning Resume 
1. Select the right Format
   Main three types of resume formats:
       

 Reverse Chronological

        Functional

        Combination
Reverse Chronological Format
In the chronological resume format, mention your work history or current position in reverse order, starting from your current position to the stretch. Job seekers commonly use this format.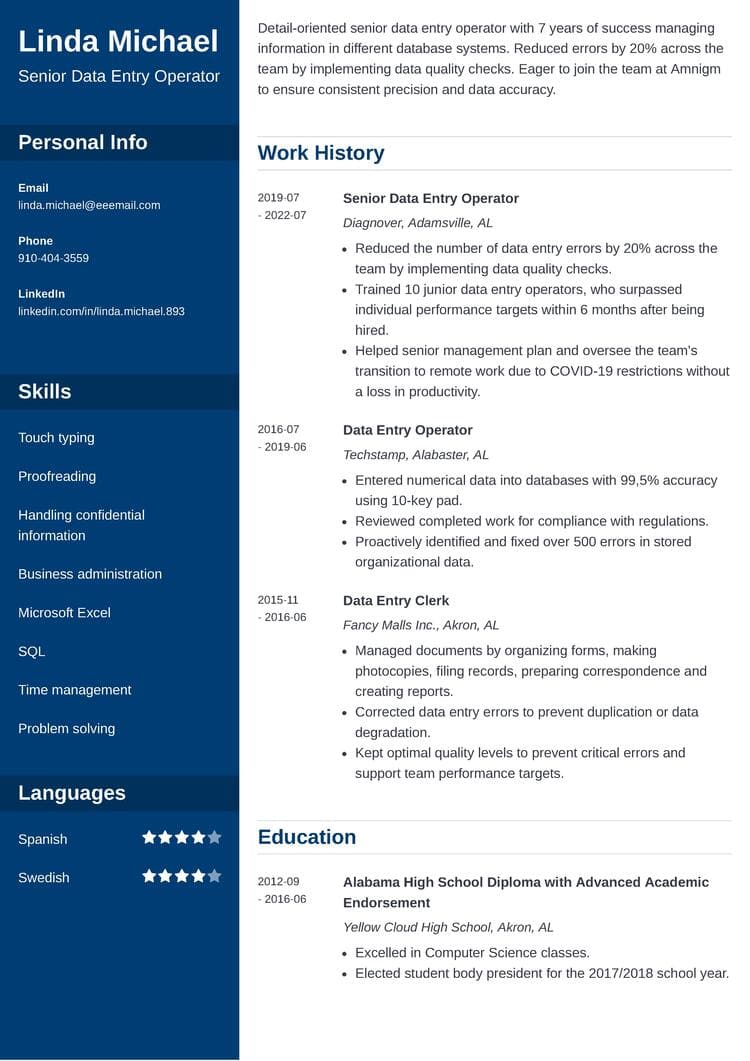 Functional Format
The functional resume format mainly emphasizes your strengths and skills, which are crucial for an employer. With the help of this format, a person can showcase their skills in a better way.

Combination Format
It is a mixture of both reverse chronological and combination formats. On top of the resume, it highlights the skills and strengths, and further, it will show the work history in a reverse chronological format.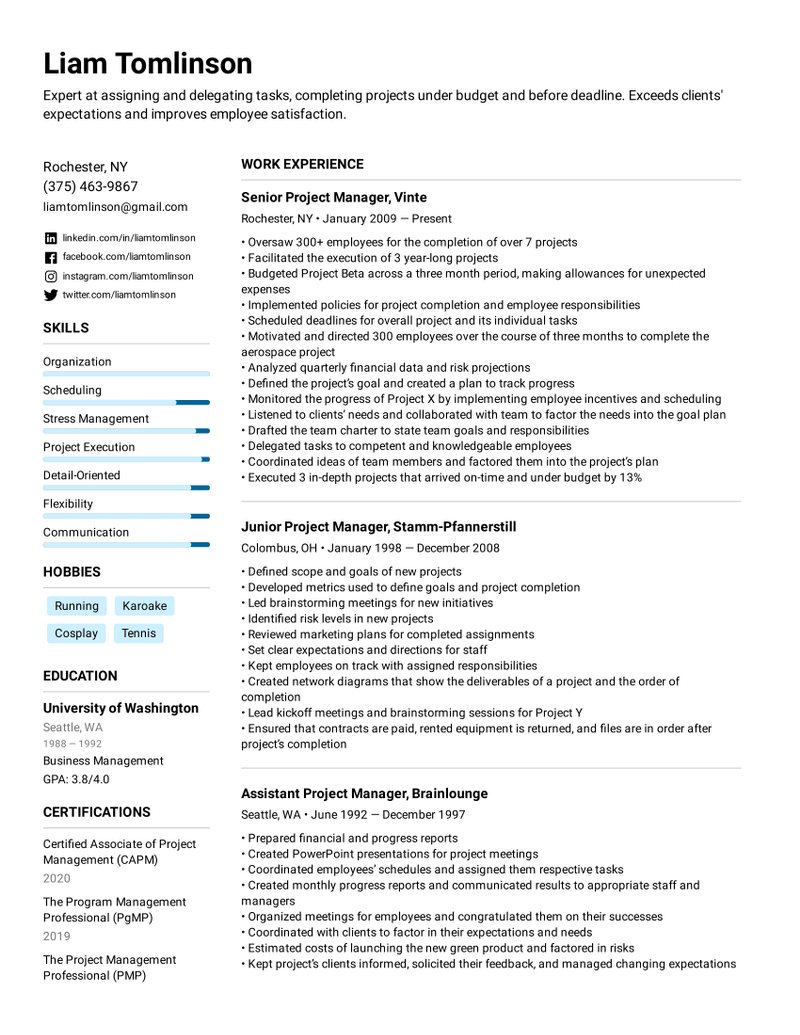 2. Personal Details and Contact Information
Write the basic information about yourself under the head "Personal details. " For instance:"Your name, Email Address, Contact number, Location, LinkedIn profile, Twitter profile "
To prevent duplication, it's vital to refrain from disclosing sensitive or unessential personal data like your birthdate, marital status, or a photograph. These specifics are frequently viewed as unrelated and can potentially lead to bias.
To sum it up, the personal details in your resume should center on your name, contact information, and any relevant online profiles, making it easier to connect and highlighting your fitness for the role.
3. Write a Summary or Objective
To create an eye-catching summary to grab the employer's attention. Here's a guide on how to craft one:
Make it simple and concise 

Make use of Keyword 

Brief about your soft and hard skills

Seek feedback

Show your unique value 

Tailor it to the job
4. Mention your Educational Background
Under this head, use the reverse chronological format, starting from your recent degree or qualification—e.g., Bachelor of  Business Administration. 
Mention the institutes and schools from where you earned the degree and grades. Don't forget to add the year of graduation.
Use the correct format for that. For instance, 'May 2023', ' Expected July 2023 ', or ' 2020 to 2023 '.
5. List your Skills and Experiences 
Under this section, you may write about your relevant skills and experiences. A brief guide is as follows:
Soft skills
It means a personal attribute enabling someone to interact efficiently and harmoniously. This includes:
Strong Communication Skills

Leadership and Teamwork

Problem solving abilities 

Management and Organizational skills
Technical skills
Mention your technical skills that are relevant to the company you are applying for. It is a specialized knowledge and expertise to perform any specific task. This includes:
Skilled in Microsoft Office Suite (Word, Excel, PowerPoint)

Proficiency in Adobe Creative Suite (Photoshop)

Advanced knowledge of programming languages (Java, Python, C++)
Experiences
While creating a resume or CV, the 'Experience' section is very crucial to highlight your qualifications and expertise. Under this section, you may add the sub-section as mentioned below: 
Previous job description

Achievements and accomplishments

Relevant projects 

Years of experience 

Awards and Rewards
Best Resume Writing Tips
Effective resume writing customizing it to showcase your best qualities and skills.To grab the attention of employers and applicant tracking systems, it's important to emphasize your strengths and incorporate relevant keywords in your resume.Here are some tips:
Begin with a compelling summary:

To make your resume stand out, start by creating a summary that mentions your education, work history, and skills. Don't forget to emphasize your career goals to catch the employer's eye.
Emphasize Digital skills:
In the upcoming and progressing world, digital skills are precious. Highlight your proficiency with digital tools such as word processing software, video editing software, graphic design software, project management software, and many more.
Integrate experience with remote work:
With the rising flexibility of remote work, show any remote work experience or ability to work effectively under different circumstances.

Identify and prioritize the critical keywords:
Using keywords in your resume is an essential strategy to get noticed by an employer,specifically if they use the (ATS) Applicant Tracking System to screen the applicant.
Keep your resume updated:
Keeping your resume current is crucial for tracking your skills, qualifications, and professional history. It's not just about adding new info but also involves a strategic approach like staying consistent and reviewing it regularly.
Proofread and edit:
Thoroughly examine your resume to catch any mistakes, such as spelling and typos, to ensure it's clear and presents a professional image. It's also beneficial to solicit input from others to guarantee it's refined and well-crafted. Grammarly can be the best app to make use of.
Use a reverse chronological format:
Choosing the right format to tell your story is an effective way to get noticed. It is a highly recommended format by the experts. It shows the professionalism and provides clarity and familiarity.

Availing online resources:
Creating a resume using online apps/websites can be a convenient and effective way. These platforms usually provide user-friendly tools and templates to create an impressive resume.

Establish a digital footprint:
Making an online presence can be your asset. Social networking is the best way to connect with the professionals. It can be made by updating your LinkedIn profile or creating your blog or website.
Acceptable page margins: 
Page margins are the spaces on the edges of documents. It is advisable to keep 'one-inch' margins on all sides. However, you may use smaller margins for digital documents.
Suitable font choices:
When it comes to fonts, it affects readability and visual appeal. Before selecting suitable fonts, there are some considerations to keep in mind. 
Legibility(Arial, Times New Roman, Caliber)
Font size(10 to 12)
Accessibility(accessible to a wide range)
Avoid excessive styling
Incorporate visual elements:
Incorporating visual elements like info-graphics and charts of achievements and skills can enhance your resume. Make sure they keep the resume manageable. 
Digitalizing resume:
Advancing technology in Recruitment plays an immense role. It can be a well-designed PDF or your website. Ensure to make it mobile-friendly so that it can be accessed easily from mobile.

Continuing learning experiences:
Highlight your commitment to continuous learning by listing online courses, specialized training, certificates, and workshops in your field. This demonstrates your dedication to personal growth, making a positive impression on recruiters.
Highlight DEI Initiatives:
(DEI) stands for diversity, equity, and inclusion. It is prominent in the workplace. For example, Volunteering, Mentoring, or Training. It will outrank your resume from others.
Conclusion
Crafting a well-prepared resume can substantially boost your prospects of securing interviews and ultimately landing the job you aspire to. Remember that it's more than just a compilation of qualifications; it is a potent marketing tool to highlight your distinctive value to potential employers.