With Blue-collar skills in high demand, here we've shared a few trends to check:
Are you searching for the most profitable Blue Collar Jobs and making a new career soon?
Contrary to what many people think, many high-demand jobs in the working class are also well-paid.
We've put together a list of eight top-paying Blue-collar positions to help you find the right job. This list is based on data from the Bureau of Labor Statistics.
Let's first define what Blue-collar jobs are.
What are Blue-collar jobs?
Many people don't know the exact meaning of Blue-collar jobs yet.
Blue-collar work involves manual labor, which is physical work that requires your hands and muscles.
Dark Blue uniforms were popular among workers who worked physically demanding jobs during the 1900s. These darker Blue fabrics were less prone to dirt and didn't require daily washing.
It is how the name "Blue -collar" was born.
Manufacturing, repairs, mining, and construction are all Blue-collar jobs examples. These jobs typically pay an hourly wage rather than an annual salary in most western countries, but it differs in India.
Because white-collar workers work more on their thinking and knowledge than their physical labor, they are sometimes called knowledge workers.
In the past, you could tell the difference between a Blue -collar and a white-collar job by the workplace attire. White-collar workers wore crisp white shirts, which is entirely different from Blue-collar employees.
You can now find white-collar workers in offices, banks, and other desk jobs. In addition, blue-collar workers often complete an apprenticeship, while white-collar workers may have completed a four-year college degree.
These Are The Top Blue-Collar Jobs List
Let's take an in-depth look at eight top Blue-collar positions and the expected earnings.
1. Boilermaker
Being a Boilermaker is among the most praised Blue-collar jobs in India. As one, this is because you have to install, repair, and maintain boilers.
They are responsible for assembling and repairing boilers and tanks, reading Blueprints, resolving problems, and cleaning out vats. In addition, boilermakers might need to inspect existing boilers for damage and make repairs if necessary.
This job requires heavy machinery and tools, so workers must be skilled welders. In addition, boilermakers are skilled workers and may have to travel to remote areas.
What Do You Need To Become a Boilermaker?
To be a boilermaker in India, you must do an apprenticeship in welding and fabrication engineering. It consumes around four years of training time, and after completion of this period, you go for trade tests. That's the time when you're tested for competence.
After passing, you get a journeyman card or a red seal, proof of your Qualification. This 4-year apprenticeship is compulsory to become a boilermaker.
What Is The Annual Salary of Boilermakers?
In India, the average boilermaker apprentice's gross salary is 5,96,923 INR, and the equivalent hourly rate is 287 INR. Besides that, they earn an average bonus of 22,265 INR. Based on Salary Expert's data, the salary potential for Boilermaker Apprentice is estimated to increase 68 % over five years.
2. Electrician
Electricians are skilled in installing electrical wiring for both residential and commercial projects. In addition, they are skilled in the safe installation of electrical components and their maintenance.
The demand for electricians is high, with a projected 8% rise in job prospects over the next ten years. You can find electricians in various settings, including government, industry, construction, and residential.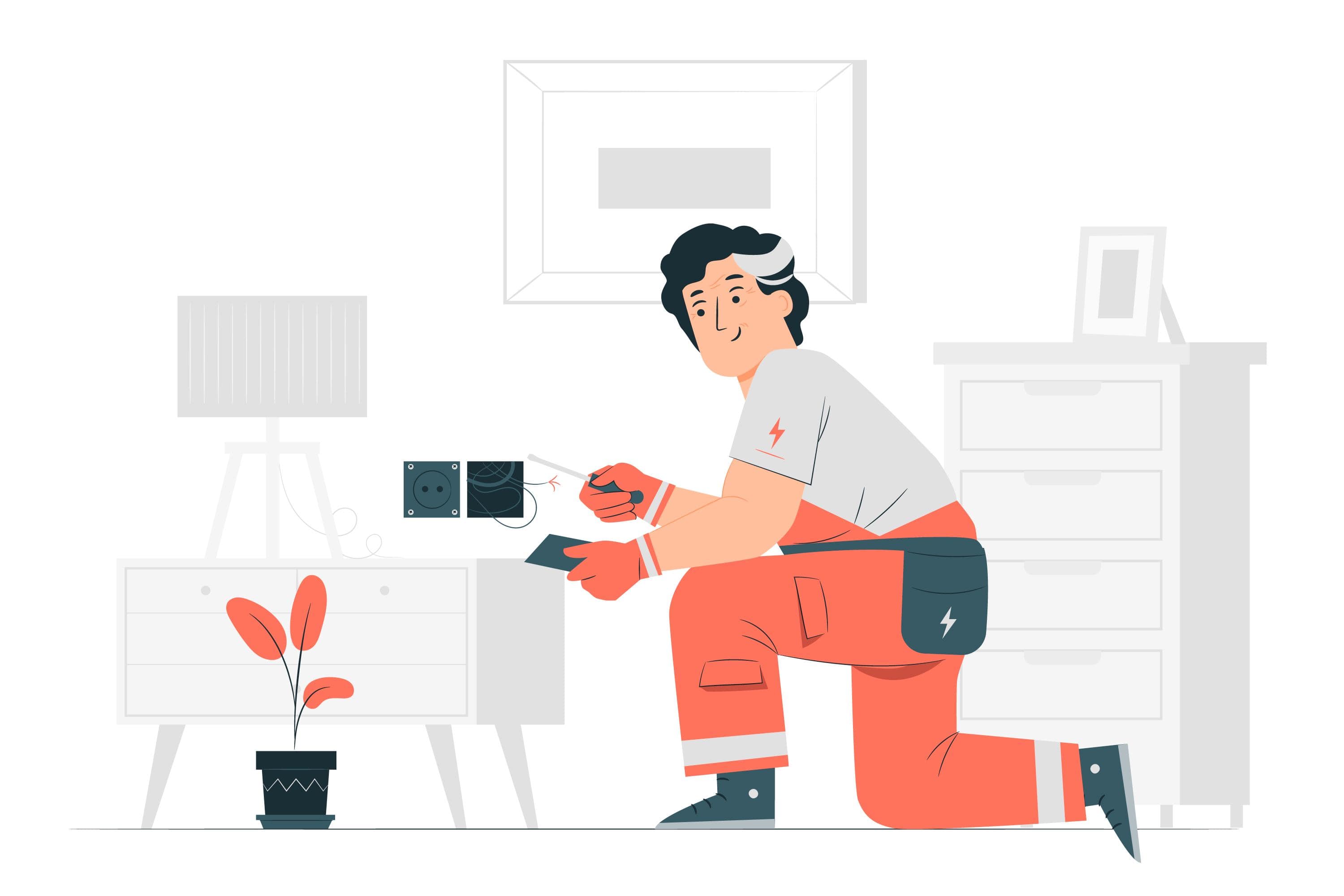 You have the opportunity to move up in your career as an electrician and become a supervisor or start your own company. This job may involve overtime, night, and weekend shifts.
What Do You Need To Become an Electrician?
A four-year apprenticeship program is required if you wish to become an electrician. In addition, a high school diploma is required. However, there are technical schools that can provide the necessary foundation.
Electricians must have a license and Qualification.
What Is The Average Salary
of an Electrician?
Anyone working as an Electrician in India, on average, earns around 15,200 INR per month. In 2021, the salaries ranged from 8,060 INR (minimum) to 23,100 INR (maximum). This average monthly salary figure includes transport, housing, and other benefits.
3. Government Plumber
Plumbers install and maintain plumbing and fittings in commercial and residential properties. They are responsible for planning and testing systems, performing repairs to plumbing, reading plans, and selecting materials.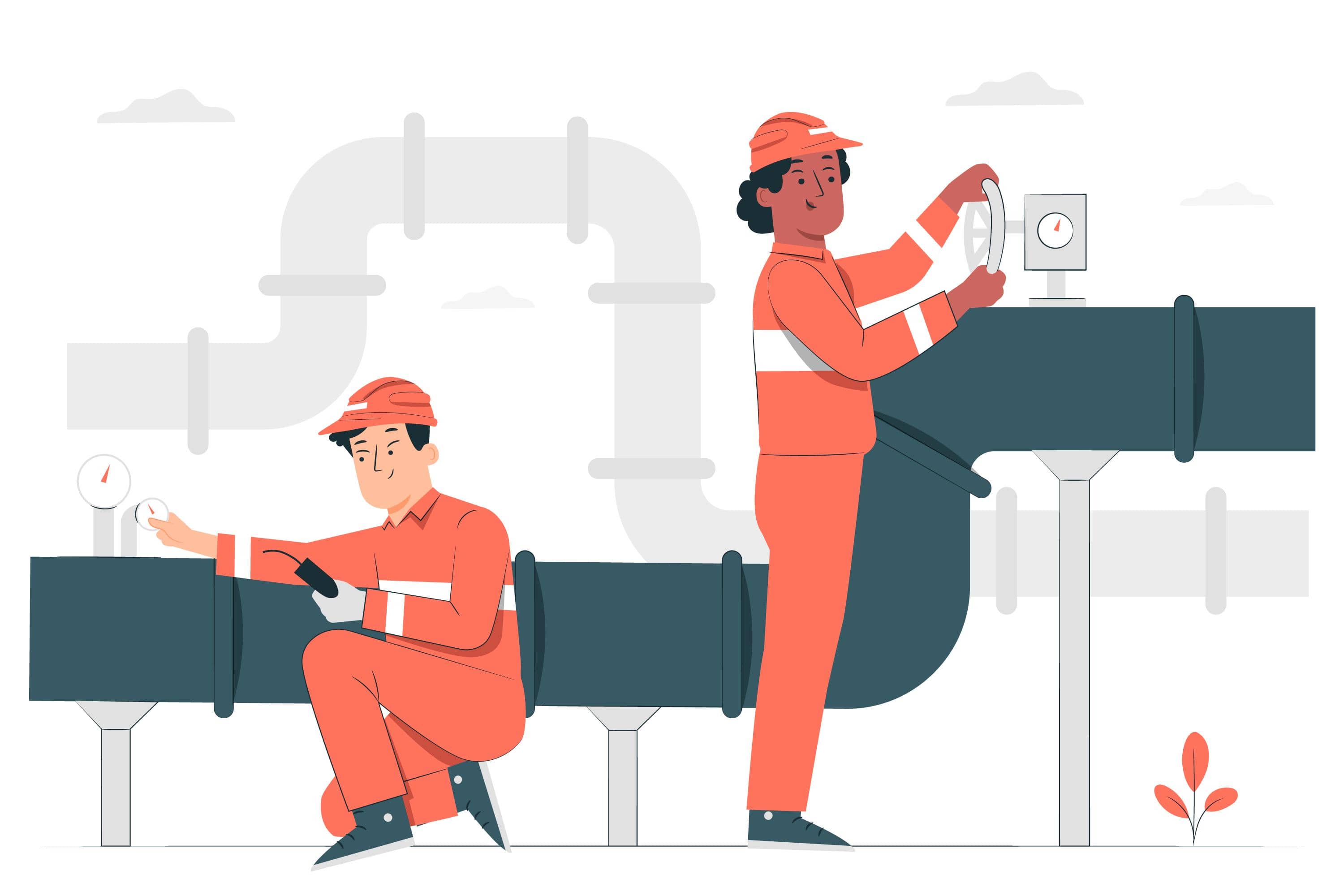 Starting their own business can help plumbers advance in their careers. For a few years, the demand for plumbers has increased rapidly in India. This job may demand night/weekend work.
What Do You Need To Become a Government Plumber?
To become a plumber, candidates should have a high school diploma. However, technical school training can increase your success chances. A qualification certificate from state-run or approved Industrial Training Institutes is needed. It's present in every Indian state. A license is required as well.
What is the Average Salary of a Government Plumber?
In India, a Government Plumber's salary ranges from 2.3 Lakhs INR to 3.5 Lakhs INR per annum.
4. Police Officer
Although the roles of police officers are varied, their primary duty is to protect lives and serve the community. In addition, they are responsible for responding to calls, attending traffic accidents, interviewing and arresting suspects, and participating in court trials.
Police officers can choose to work in many different areas.
Police officers can be detectives, CID agents, or patrol officers. Federal wildlife officers are also options.
What Do You Need To Become a Police Officer?
To become a police officer, Qualification with high marks in Civil Services Exam (CSE), which UPSC conducts. In addition, you need to have a valid driver's license.
You will have to pass background checks besides taking mental and physical exams. In addition, you may need a college diploma or high school qualification, depending on where you live. Once they grant you to join the police force, they will enroll you in a training program.
How Much do Police Officers Make?
It highly depends upon your post. In India, a Police Officer is 72,441 INR per month, and the minimum salary is 10,091 INR per month.
5. Locomotive Engineer
Locomotive engineers are responsible for driving and maintaining locomotives. Can use these trains for passenger or cargo transport.
These workers must be able to use different controls, operate locomotives, manage speed, implement automation, and track performance.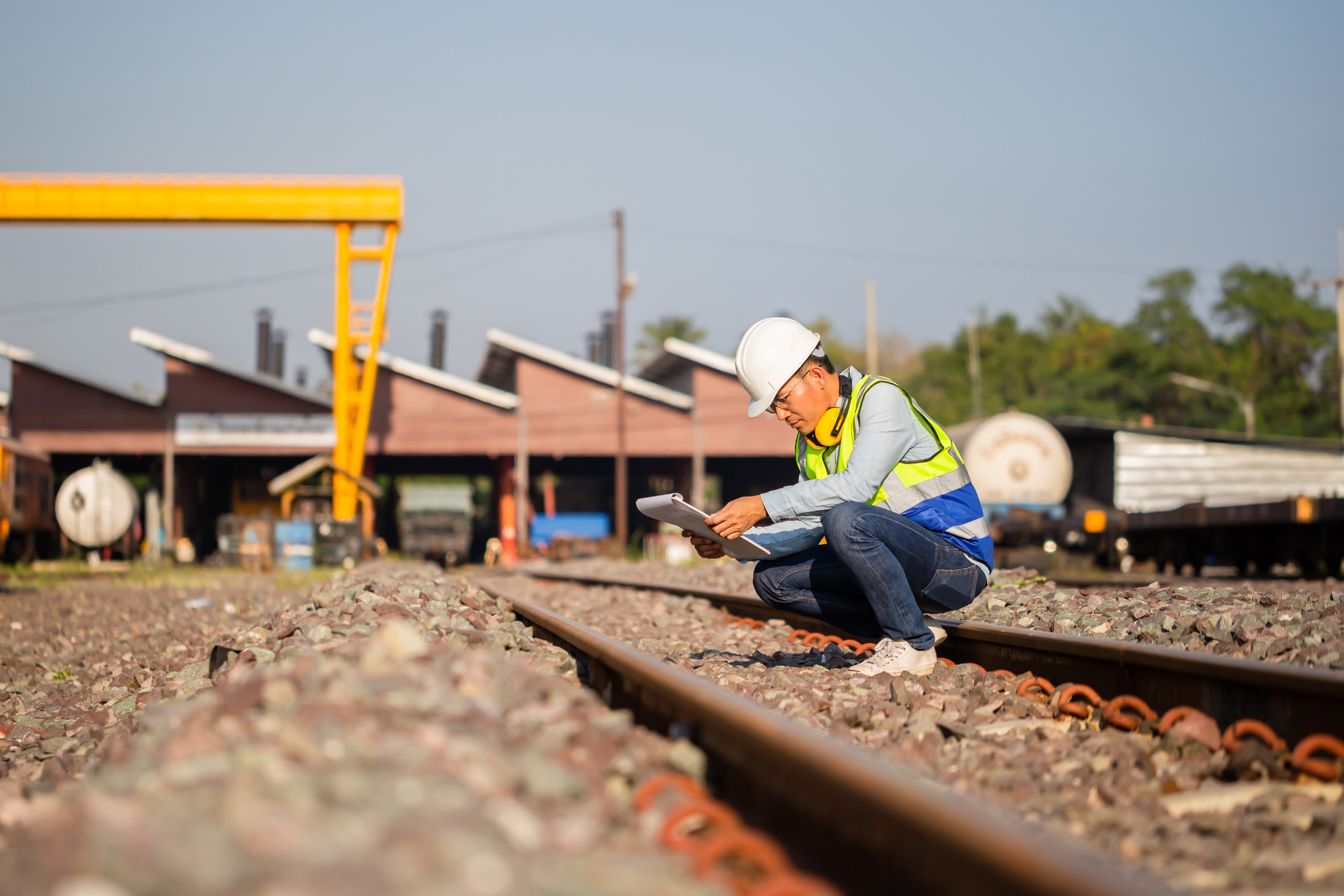 The hours can be long, and it is possible to travel overnight.
What Do You Need To Become a Locomotive Engineer?
To become a locomotive engineer, you need to have a high school diploma. Besides that, training on the job takes approximately three months, and locomotive engineers require a certification.
What Is The Average Salary Of Locomotive Engineers?
The average pay scale in India for a Locomotive Engineer is 600,000 INR.
6. Building Inspector
Building inspectors ensure safety on bridges and building sites. In addition, they must adhere to the building codes and do the work as per high standards. 
They supervise plans, prepare reports and issue stop-work warnings. In addition, building inspectors regularly inspect each site to ensure the standards.
Private consulting inspection firms contract their services for undertaking smaller operations in the maintenance or construction fields.
What Do You Need To Become a Building Inspector?
You will need to have a high school diploma, at least five years' experience in construction, and a minimum of five years to become a building inspector. Building inspectors should also have a license. It is possible to get a college degree in mathematics or architecture.
What Is The Average Salary of Building Inspectors?
In India, the average building inspector salary is 3,69,762 INR per annum or an equivalent hourly rate of 178 INR. In addition, the gross an average bonus of 8,172 INR.
An entry-level building inspector with 1-3 years of experience grosses an average salary of 2,70,434 INR per annum. Similarly, a senior-level building inspector with 8+ years of experience grosses an average salary of 4,62,566 INR per annum.
Based on our Salary Expert's data, the estimated salary for a Building Inspector will increase 68 % over five years.
7. Installer of Electrical Powerline
Electricians perform repairs to power lines and telecommunications systems.
This job is physically demanding and requires workers to be able to work at heights. Because electricity is dangerous, electricians must take safety precautions. Night shifts and weekends are possible, and installers might need to be available in an outage.
Electrical Power Line Installer Jobs
What Do You Need To Become a Powerline Installer?
A high school diploma is required to become a powerline installer. And to receive on-the-job training, candidates should also attend an apprenticeship program.
How Much do Electrical Power-Line Installers Make?
In India, an early career Lineman having 1-4 years of experience grosses an average total compensation of ₹300,000 INR (includes bonus, tips, and overtime pay) based on seven salaries. An experienced Lineman has 10-19 years of experience and grosses an average total compensation of 393,813 INR based on seven salaries.
8. Firefighter
Firefighters respond to emergencies and are at the front lines. Firefighting is a dangerous job that requires firefighters to be available for long periods. This role involves driving fire trucks, extinguishing fires, participating in search and rescue, cleaning up after fires, and writing reports. In addition, firefighters may require first aid.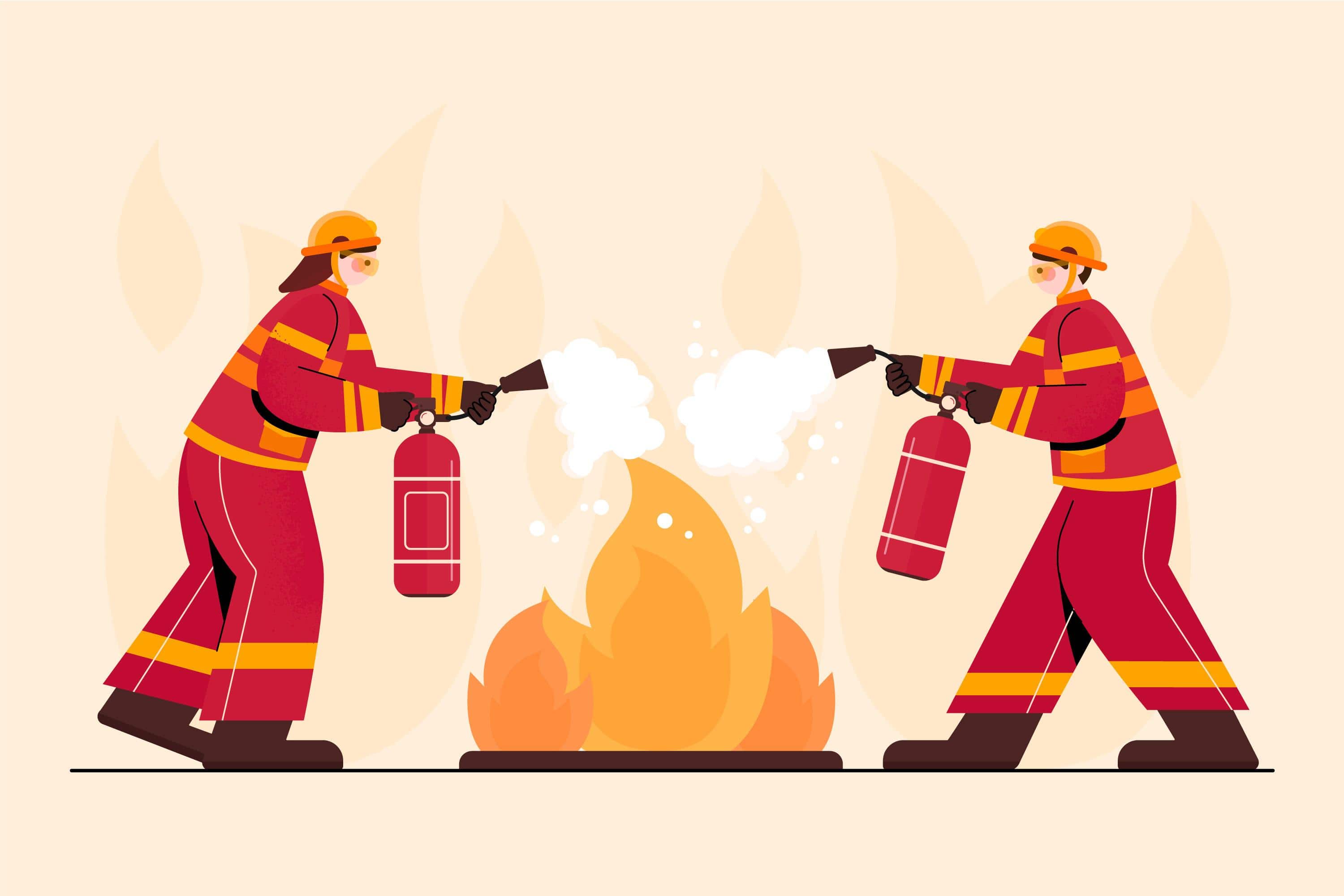 What Do You Need To Become a Firefighter?
You must be at least 18 years old with a driver's license and a high school diploma to become a firefighter. In addition, you may need to complete emergency medical training depending on where you live.
Successful candidates should have fire academy training.  Also, candidates have to be physically fit and compulsorily pass drug tests for this job.
What Is The Average Salary of Firefighters?
As per Glassdoor, The national average salary in India for firefighters is 21,555 INR per month. However, the salary varies according to your residing state.
These Trends are Important to Lookout For as Blue Collar Skills are Highly Demanded
Advanced Technology Exposure:

Advanced technologies will continue to increase the value-generating role of Blue-collar workers. These roles will require high-skilled and tech-enabled skills essential to understanding and improving product performance.

Digital literacy/Electronic Intelligence:

Blue-collar work will not be what it used to be. Modern construction sites use digital hubs to enable workers to collaborate and keep an intelligent workflow. The digital literacy of the Blue-collar workforce is crucial to completing specific tasks and having technical insight.

Computerized Equipment Skills:

Blue-collar workers must be able to deal with technology and change in the workplace. Computer technology skills are essential to:
           1) Keep track of the equipment's production and running time.
            2) Keep track of their work hours and whereabouts.
Can use computerized equipment skills at worksites to communicate with the home office via email and computerized work orders. Laptops and computers make it easy for workers to access important information.
Innovation and Creativity:

Blue-collar workers no longer have to perform routine physical tasks as they did in manual-labor-heavy industries. They can create value in innovative and new ways. They combine human insight and judgment with the ability to use data and analytics in their procedural work.

Blue-Collar Workers

will see a 26% increase in the number of smart machines that can make routine decisions. Therefore, blue-collar workers should learn machine learning and receive training in artificial intelligence.

Robotics/Data Literacy:

Smart robots that are powered by algorithms and have automated decision-making quality and can be used for basic operations like measuring, packaging, casting, and inspection. Machine-handling techniques will be improved by data literacy, analytical insight, and the ability to work with robots.

Traditional Skills:

The best performance skills will still be right judgment, creativity, teamwork, and social skills.
The King of All Blue-Collar Jobs Portals in India
Finding a Blue collar job isn't the toughest task (if you're well-qualified), as you've got numerous job portals now. But, most importantly, you should avoid spending money on job portals and find one that neither charges you nor makes you wait too long.
Try JobGrin, as it's the King of all Blue-collar job portals in India, and you get across the best opportunities for yourself. But, it's the question of career, so act wisely.