Since we at Jobgrin have been working with freelance copywriters for many years, we can share some of the wisdom we have learned. The past years have been spent in digital marketing recruitment; we have explored deepness! We have learned the value of well-optimized content and its impact on businesses. So here are the tips to hire and manage copywriters. 
Research, keyword research, and conversions all require great content. Unfortunately, although it may seem easy, content creation is not.
It requires much more than one person to do it. To produce high-quality and profitable content, you need to invest time and effort. Over the years, we have been running many teams and hired freelancers who created great articles.
What is a Copywriter?
Copywriters create promotional content to help companies market or sell their products and services. A copywriter can work in a company's marketing department or a marketing agency. They may also be able to work as a freelancer. Copywriters create content that captivates readers, engages them, and motivates them to take action.
A copywriter might have the following tasks and duties:
Complex topics about the service or product a company sells

Write engaging, informative, and relevant content.

Any edits that a supervisor or client requests to an article

Proofread it carefully to ensure that your work is free from spelling or grammatical errors.

If necessary, interview outside sources to obtain additional information on complex subjects.

Images to support written pieces

Strategizing and planning content creation

Ensure that each piece of content follows SEO guidelines, including using the correct keywords and reaching the required word count. Also, ensure the copy is easy to read.

Writing scripts to promote advertising and marketing videos.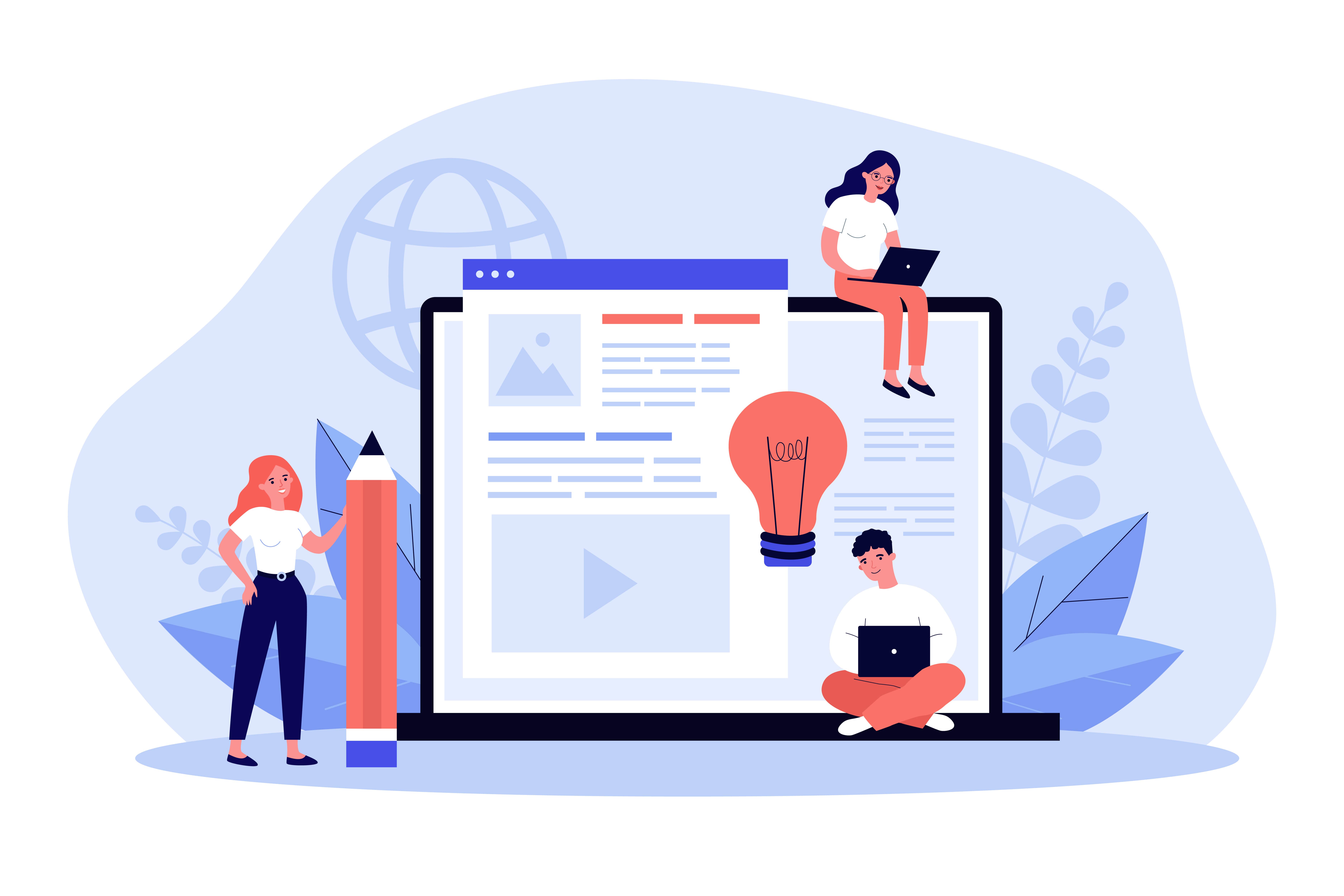 Why a Professional Copywriter is a Good Choice
It can be daunting to invest in a professional copywriter/copywriting agency. However, working with professional copywriters has many benefits. To hire and manage copywriters, these are five of the greatest benefits that you shouldn't miss.
1. Copywriters are 100% Focused on Writing and Research.
The greatest benefit to working with professional copywriters is that they will only be focused on writing. Copywriters include the preparation and research necessary to create a great copy. It can be costly to create authoritative, high-quality content. It is a fabulous idea to hire and manage copywriters who can focus on your website copy. Consistency will also be a result of this focus.
Scale Content Creation
It may be possible to ask an existing team member to produce some initial content. What happens if the person's other responsibilities interfere with the content writing schedule? It would certainly and certainly be a problem for most teams. It would mean that marketing takes a backseat to the team. If you hire and manage copywriters dedicated, this doesn't have to be true.
You don't have to hire and manage copywriters full-time. You can hire a freelance copywriter or a copywriting service. However, the benefits of working with a writer specialist are that you will not have to compromise SEO content creation.
2. Copywriters Create Engaging Content.
Professional copywriters are almost always better than the average Job. Because they are skilled at crafting and communicating a message that engages the audience, knowledgeable writers can understandably communicate technical information.
Professional copywriters can create a unique voice for your brand. It will help you make your company more easily identifiable and increase the impact of your message.
Mix Marketing
It is worthwhile to invest in high-quality web copy, doesn't matter how interesting your content is; it will fail if it doesn't lead the reader to take action.
This idea is often reflected within the technology industry. While some businesses are at the forefront of innovation, companies with better marketing skills often overshadow and outperform others. Therefore, it is as important to engage your audience and get them excited about your brand as what you have.
Building brand authority involves encouraging people to share your content and link to it. Your readers will share what you have to offer more if your copywriting is engaging.
3. Professional Copywriters Are Audience-Focused.
It should target content marketing for a specific audience. For example, your enterprise software business may need web copy intended for decision-makers at small-to-medium-sized businesses. This target audience may not be as familiar with your industry but may have some knowledge of the technical language. Professional copywriters can create content that is easily understood by this audience.
Talk to Customers' Needs/Wants.
It's not enough to use jargon the target audience will understand. Relevant and relatable content is also important. For example, if your brand targets outdoor enthusiasts looking for thrills, you shouldn't write anything in a corporate tone.
A website copy that is relatable to the target audience will have a greater impact. It is essential to direct informational or promotional content toward the target audience. It's critical to understand the needs and wants and establish trust with the audience you are writing to.
Multi-Brand Voices
In many cases, brands need content written for multiple audiences. It can be daunting to balance and cater to the needs of all of these groups. Professional copywriters can do exactly that.
4. They Use SEO in Their Writing.
Professional copywriters can create engaging, targeted content. It is good but not enough. Your content marketing strategy will skyrocket if you have a professional copywriter skilled in SEO optimization.
Because potential customers are searching for you online, SEO is an integral part of any content marketing strategy. Search engines employ a specific algorithm to determine which websites best match their search terms to provide valuable content. As a result, there are billions of search queries every day. Search Engine Optimization allows you to manipulate these algorithms to your advantage.
Incorporate Top Keywords
SEO is all about quality writing, but professional copywriters can do more. You can use keywords strategically to boost your search ranking. Whether the search query is "mechanics nearby me" or "how do I tell the difference between mildew and mold," the keywords you use in your web copy will help drive traffic to your site. Professional copywriters can create landing pages with keywords that help potential buyers find you. A professional copywriter can also create blog posts and articles that answer readers' questions, which builds trust in your brand.
Professional copywriters can add meta descriptions, keyword-specific title tags, and correct formatting to ensure that your articles are search engine optimized.
A skilled copywriter will give your content the best chance in Google's algorithms.
5. Copywriters are Cost-Effective
It's usually pretty economical to hire a professional copywriter rather than hire someone to write your in-house content. It is due to two factors: efficiency and opportunity cost.
Reduce Opportunity Costs and Maximize Efficiency
One of your product engineers may take a lot of time to write a whitepaper about the latest innovations in your industry. The opportunity cost (and the salary) for that engineer writing the whitepaper is significantly higher than hiring a professional copywriter. It is also true for various business owners who write their SEO copy. It's not cost-effective.
Professional copywriters can work faster than those with less writing experience. Professional copywriters can create a great copy in fractions of the time it takes a product engineer or business owner to do the same. As a result, such copywriters can often outperform other marketing professionals.
It means that you should consider the budget impact when hiring a writer.
How to hire and manage the best copywriters in 2022
1. A Skilled Copywriter is The Best.
Our experience has showcased that the best copywriters are specialists in one niche. A writer proficient in any specific subject, such as digital marketing, cannot expect to write a plumbing article of the same quality.
Although they might produce an article, you will need the expertise to create the best. A piece of content is as good as the details and experience that go into them.
A skilled writer familiar with a particular topic will write about any topic.
Anyone can create content by using keyword research and tools.
But, it's not worth hiring them if they write keywords such as "best affordable car mechanics near me." They use keywords incorrectly, which does not make for a great article.
2. How Do You Find the Diamonds in the Dirt?
You can find them if you use tried-and-true and deeper testing. You can try different writers, such as a beginner, someone reasonably priced, or someone more expensive.
Ask them to write some samples so you can see which writer produces the best results. After you have selected your writer or group of writers, we recommend building solid relationships with them. A better understanding of your team will lead to improved communication and productivity. In addition, you will find the work process smoother and easier to manage.
3. Not all Writers are The Best.
Many believe that only the most expensive copywriters are the best. However, many have learned that this is false through trial and error.
After three years, a 500-word blog post costs you 10 dollars and still ranks highly. That's entirely possible.
We've also heard from our readers that one paid 200$ to get a piece that ejected right from the beginning. So it is only one example of the things we want to convey.
A newbie writer might be able to write well but charge low rates as they are just getting started. But on the other hand, they are just starting their writing career and are looking for writing opportunities.
A genuine, passionate writer can be hired and trained to write what you need. They are also willing and devoted to learning.
High-priced writers may not be open to changing their writing style. They are comfortable sticking with a certain writing style. Their strength is their specialty.
We recommend hiring someone experienced in writing, has a reasonable price, and is willing to learn.
4. Every Copywriter Needs to be Accommodated for a Certain Period.
It is important to note that copywriters must take the time to get to know your business and writing preferences. It is particularly critical if your project is longer or more complex. In addition, it is essential to help them understand your long-term goals and target audience.
5. Pay by the Hour, Per Project, or Per Word
There is no one right way to hire and manage copywriters or pay. It all depends on the type of writing and how much they'll write. Also, it all depends on whether the writer has additional skills beyond writing, such as SEO, if they have examples and can perform keyword research.
Although content writers tend to be more affordable than copywriters, this is not the norm. It depends on your niche, how much writing you need, and their expertise.
If you have a lot to write and your niche requires a lot of research (e.g., the medical field), then experienced writers will cost more. It's sometimes cheaper and better to pay each month, especially if there is a lot to write. A constant collaboration brings in discounts.
6. Types of Copywriting: Ad Copy, Web Content, or Blogs
It is a good idea to find writers who are experts in one type of writing. Blog posts and articles are used to provide more information to readers. They charge based on how many words they write and the time it takes to complete them.
Copywriters are valuable because they reach the reader's emotions. They use more stories to connect with readers. Copywriters don't usually charge per word but instead set a retainer or pay per job.
Direct response copywriters and Google and Facebook ad copywriters with specialized knowledge are examples of copywriters. Although any copywriter can create emails and add content, specialist copywriters are best to get maximum sales and other benefits for your company.
Avoid These Mistakes When Hiring Professional Copywriters
Many business owners and HR specialists have spoken to us, and we asked them about the process of hiring the right copywriter. We also inquired about their challenges and hurdles. These are the mistakes our clients made and the things you can do differently to hire and manage copywriters for a website.
1. You are Looking For a Master of All Trades?
The truth is that the best copywriters will not come to you. They will not come to you. So let's first define what the best means. Copywriting is not a one-size-fits-all approach.
Today, there are many types of content, including white papers, blog articles, press releases, and eBooks. It's daunting to find someone capable of mastering all of them. To understand your needs and desires, you must first know what to expect during copywriting and the final product's hiring process.
2. Communication Problems
When hiring a copywriter, one of the most common mistakes is to assume they need a title and an idea. It is the opposite. A great copywriter will ask about your purpose, target audience, writing style, and approximate word count to create successful content.
Clear communication is the golden key to ensuring that all information is provided from the beginning. Also, communicate your needs throughout the project. It will ensure that can quickly resolve any misunderstandings, and can quickly resolve any misunderstandings can easily include constructive feedback.
3. You Can Expect High Quality, Quick Turnaround, and Low Prices.
This combination is almost impossible to find. Likely, you will only get one or two of these criteria. You will need to spend a lot if you want high-quality content delivered quickly. You will need to sacrifice quality or increase your budget if you require a quick turnaround, and also be realistic and willing to pay a lot if you want to get fast turnarounds.
4. Expect to See a Lot of Drafts and Modifications
Copywriters usually offer one draft and then up to two rounds of revisions. If you have different expectations or never worked with a copywriter before, be clear about your goals for the number of drafts and revisions included in your initial estimate. Additional revisions will be charged separately. A stellar copywriter won't work for anything.
5. Not Asking for Samples
Your hiring decision for a copywriter shouldn't be based solely on the resume. It won't guarantee you the best copywriter or the right copywriter. To get a strong idea of the quality and style of writing you can expect, ask for examples.
Asking for examples of past work is another great way to understand better the value that a copywriter can bring to your brand. Although it might not be possible for them to show you this, you can ask them to tell you what changes they made to the copy and their approach to the content.
6. Setting Unclear Deadlines
You may want the copy today, just like many entrepreneurs and businesses. But quality takes time. We know from our experience that it's better to wait and get a great result than rush the copywriter and risk mediocrity. Therefore, you and the copywriter must agree on a time frame for the first draft. Also, be clear about your deadlines. It would help if you also had a buffer for revisions, rewrites, and edits.
 7. You Won't Waste Any Time
You have already spent much time searching for the perfect wordsmith for this job. Finally, you found the top-quality copywriter you were looking for. Not even close. It doesn't matter who you are; the copywriting job will require you to spend time revising content, giving feedback, and asking for modifications if needed. It is the most important part of the job that no copywriter can do.
8. Are You Looking for an SEO Professional?
Although SEO was still relevant in 2022, search engines have made significant changes to their algorithms and can now analyze content differently. However, SEO and copywriting are two distinct things. You can hire and manage copywriters who have SEO knowledge but is not SEO professional.
A copywriter is hired for their creativity, unique ideas, words, and voice. A long list of SEO rules can be a buzz killer for copywriters. It will distract them from the important things (ideas, flow) and force them to focus on certain words in specific places. You can give them a list of keywords in mind but not the rest.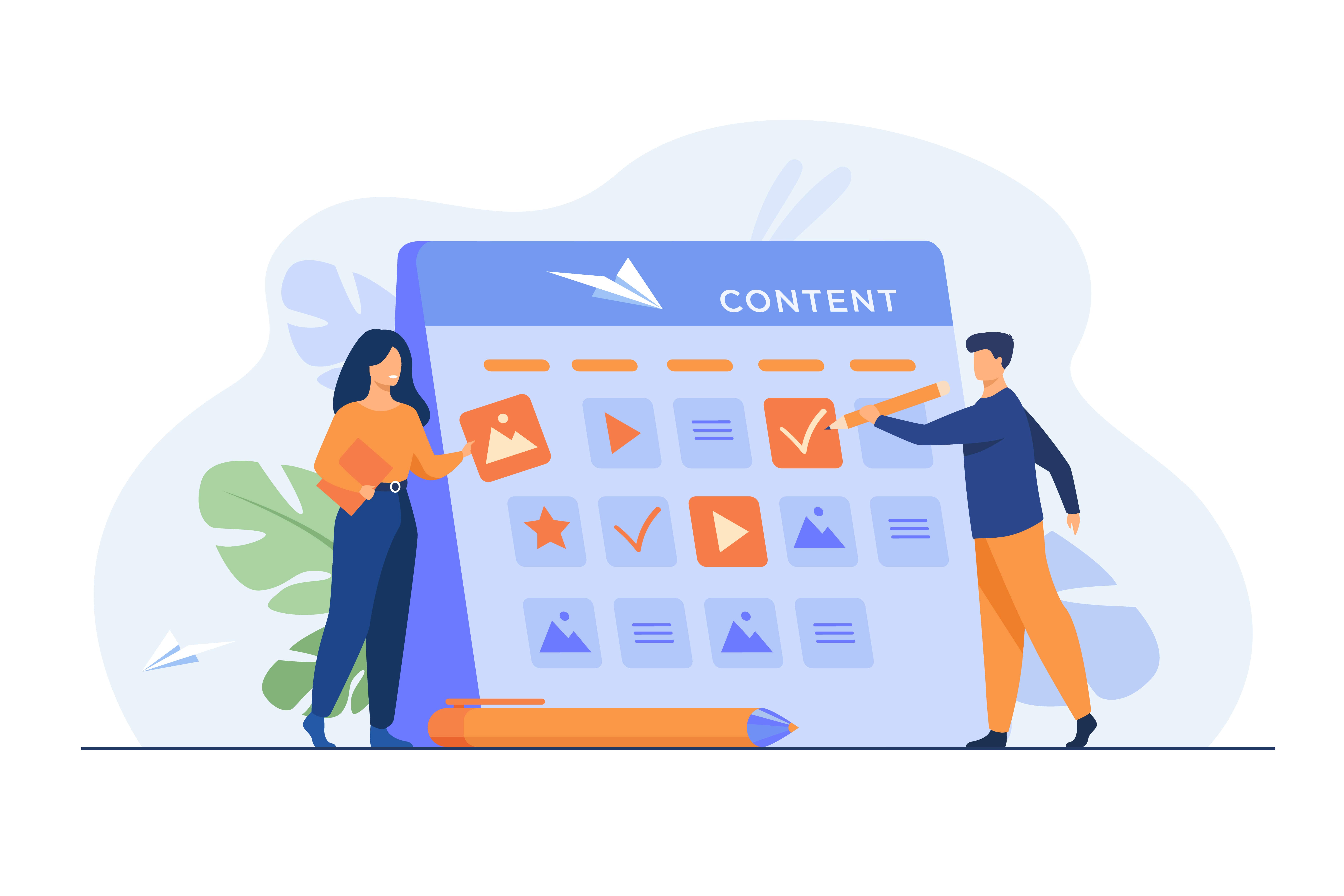 What are My Options for Finding Copywriters?
You may be able to hire a freelance copywriter if you only need a handful of landing pages. There are buckets full of freelancing sites, but this will only work if you have one or two small projects. Hiring freelancers will cost you dearly if you try to get rid of a bigger workload.
You can find some low bids there, but can you truly skip the "quality" factor? Certainly, not!
You may need to hire professional content writers and copywriters if you plan to publish informational content 2-3x per week.
Most companies offering copywriting services have access to many writers from many industries. It is an excellent way to start if you can't access specific writers in your field.
Hiring a full-time copywriter can be a great way to buy high-quality content on a large scale. Access to multiple copywriters is available to help with many different content projects. A job portal like Jobgrin is the best choice if you need to meet a deadline or need more writing.
Whatever you need, our portal always has many professional copywriters online, searching for the right job, and can provide you SEO content that informs, persuades, and boosts your company's brand.