Looking for a new job and willing to ace your interview, or want to get ahead of other job seekers? Consider getting prepared for Virtual Interviews.
LinkedIn reports that 81% of recruiters feel virtual recruitment will continue even post-COVID.
There are chances that your interview might be conducted through some video conferencing software like Zoom. So, you must ensure that you are well prepared for Zoom Interviews to feel confident and impress the hiring manager. 
No matter how comfortable you are with virtual communications, you still need to keep some things in mind while preparing for the Zoom interview. 
In this article, we have covered everything you need to take care of before, during, and after the interview to help you succeed. 
How to Prepare For An Interview?
We have interviewed numerous candidates, and while doing so, we usually spend some minutes reviewing the information the candidate has provided. For example, going through their resume, test projects, and writing samples before taking the interview helps us understand and communicate with the candidate in a better way.
Similarly, if you are going for an interview, it is better to learn about the organization you will work with and the role you will apply for. This will give you a better idea of what the interviewer might ask and help you feel confident. Again, such confidence will provide you with an advantage over other candidates if they are unprepared. 
However, on the other side, make sure you do not sound like you have memorized every answer; the interview should seem like a conversation between both parties.
Read more: How to Prepare for a Job Interview?
What is A Zoom Interview?
Zoom is a website/software that lets you connect with people remotely through video meetings. Zoom Interview is where people conduct an interview for a position using Zoom. 
What Should You Wear in a Zoom Interview?
The outfit should be the same as you wear during the in-person interviews. Any formal attire would work well; you can wear a suit and tie. Avoid wearing bright, vibrant colors to ensure that your clothes or accessories do not distract the interviewer from your face. 
Tips to Succeed in A Zoom Interview
1. Get familiar with the technology in advance
2. Sit in a quite area
3. Make use of the mute button
4. Be on time
5. Look into the camera during the interview
6. Sound clear and slow
7. Write down the questions to ask the interviewer
8. Put your phone on silent mode
9. Focus on your body language
10. Learn to say no
11. Don't hesitate to ask for clarification
1. Get familiar with the technology in advance
Make sure you download the Zoom application in advance; whether you are giving the interview from phone or desktop, it is available on both of them. 
Then, test your microphone, camera, speakers, internet connectivity, etc. is everything working well or not? Ensuring these things will help you avoid any last-minute issues and delays in the meeting. 
2. Sit in a quite area
Apart from your attire, your background also matters in the virtual interview. You do not want house noises or distractions to ruin your interview.
Also, remove distracting things from your background, floor, or the wall behind you. Set up a virtual background if possible.
Close the windows to avoid any vehicle or animal noises from the road. You should remove every single thing that distracts the interviewer from focusing on your answers and the things you are saying. 
3. Make use of the mute button
Zoom gives you a feature to mute yourself while the interviewer is talking for an extended period. You can use it so that they cannot hear anything from your side while you are not talking, and you can entirely focus on what they are trying to convey. 
4. Be on time
One of the biggest things that let down the interviewer is being late for the interview. Every organization looks for punctual people; if your first impression is that you were late for the meeting, they might not consider you for the role.
Also, ensure that you do not join too early because, in many interviews, the meeting room created might be the same. And you may enter the meeting too early when some other job seeker might be giving the interview before you. So, the ideal way is to join the meeting 2-3 minutes earlier.
5. Look into the camera during the interview
During physical interviews, looking into the interviewer's eyes while talking and listening to them makes them feel that you are connected and make you feel confident. At the same time, during virtual meetings, this gets a little tricky. Looking at the eyes of the interviewer (on your screen) might not seem the same on the opposite side. In that case, you should look into the camera to create such an illusion.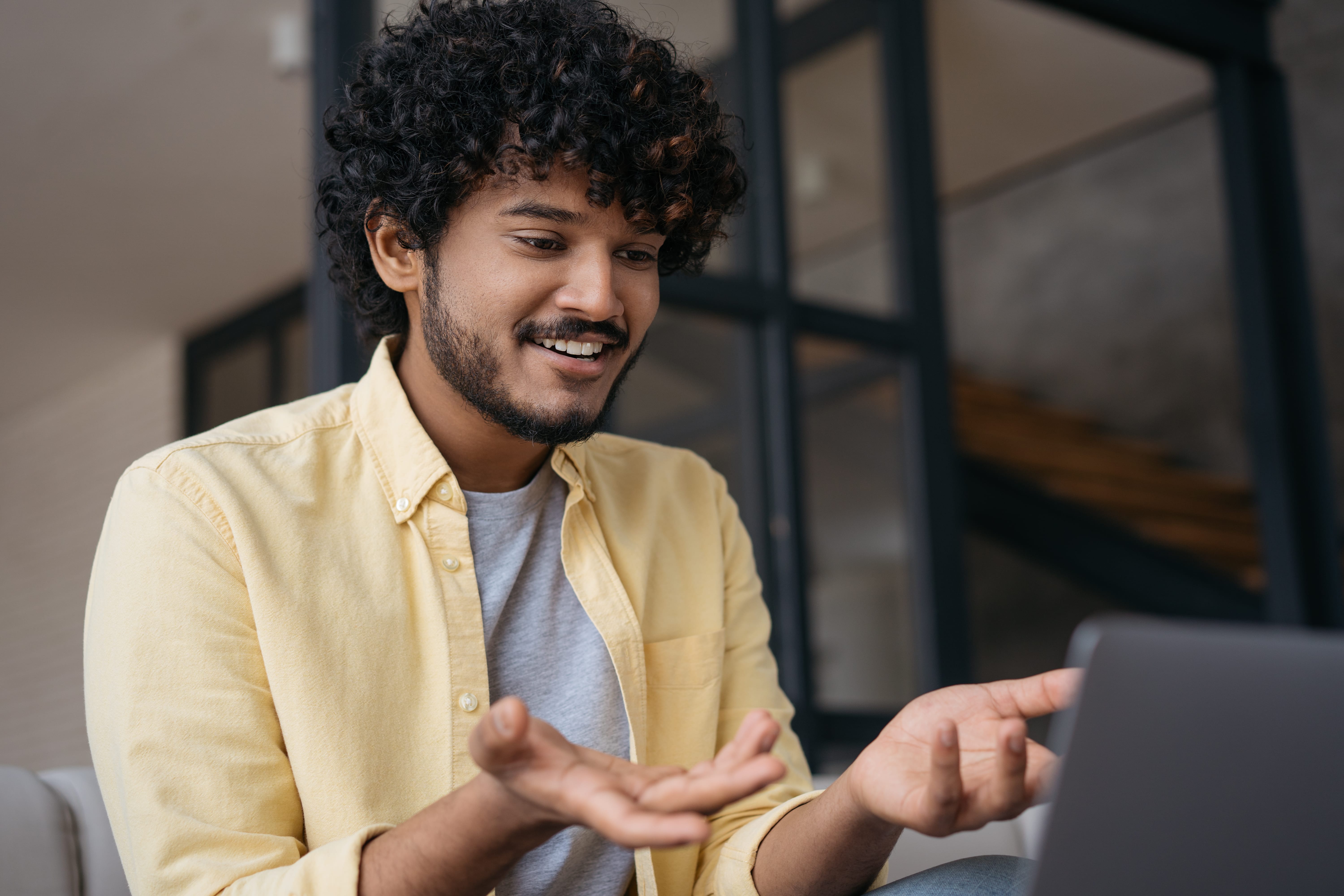 6. Sound clear and slow
Before the interview, try to practice talking clearly and slowly. No matter how good your internet connection is, Zoom meetings might cause cutting off or delay some lines. 
7. Write down the questions to ask the interviewer
It impacts the interviewer positively if the candidates ask good questions; this makes them feel that you are interested and curious about the job.
Read more: Best Questions to Ask at an Interview.
8. Put your phone on silent mode
Putting your phone on silent mode helps you avoid distractions from calls, text messages, and other notifications. Of course, the ideal way is to put it away 10 minutes before the interview so you can clear your mind and attend it with a positive mindset. 
9. Focus on your body language
Avoid touching your face, tapping your hands on the table, or anything else that makes you look nervous in the eyes of the interviewer. 
Sit properly with your head up to look confident and attractive. In addition, we have listed more Body Language Tips For The Job Interview; make sure to look into them.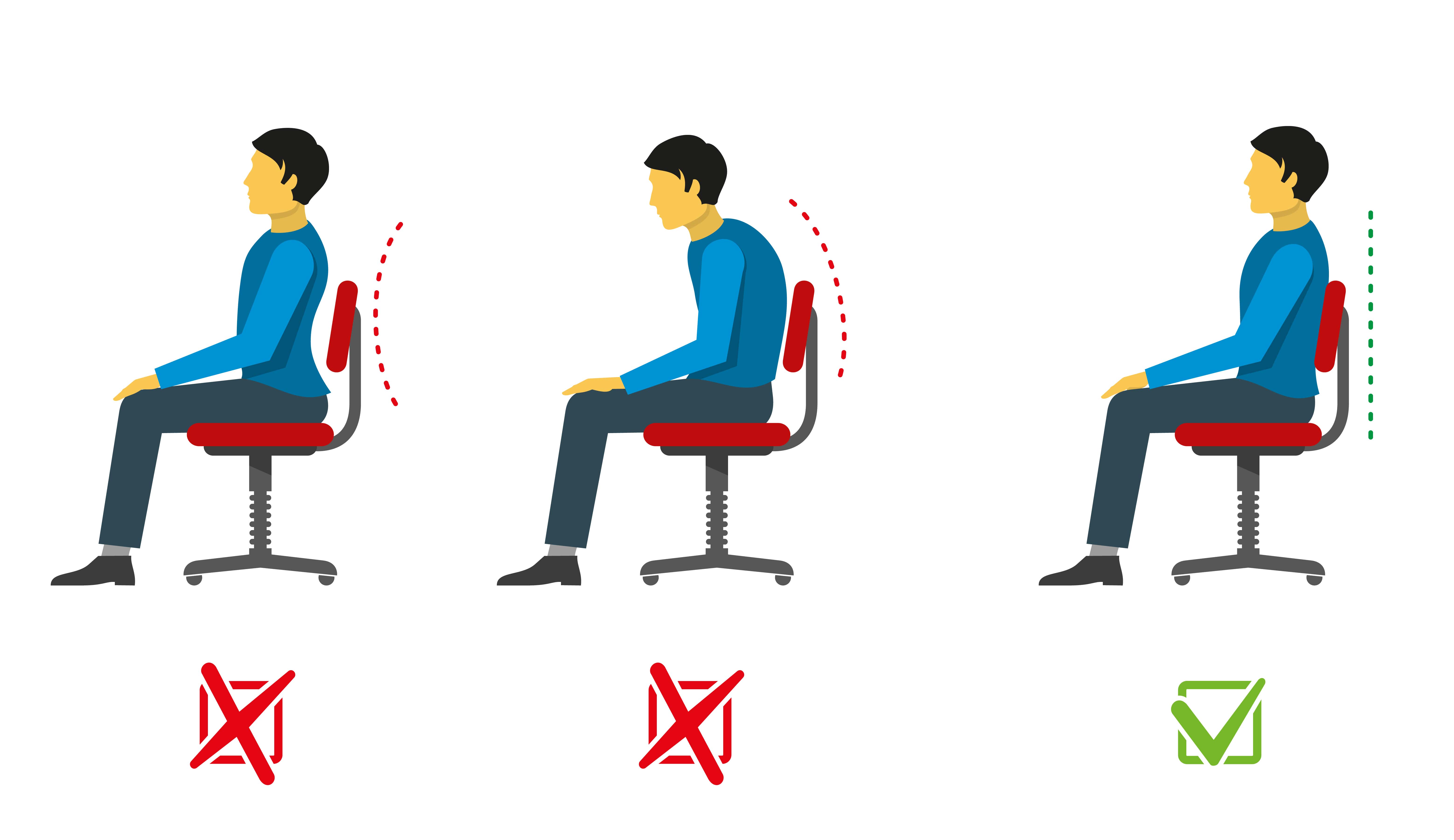 10. Learn to say no
If you are not going to be able to be on time because of an unavoidable situation, inform the interviewer. 
If you do not know the answer to any question, directly say no without wasting both of your time. 
These things are normal for everyone; without getting nervous, learn to say no politely.
11. Don't hesitate to ask for clarification
It is alright to ask for clarification or ask them to repeat what they said. However, as we discussed earlier, virtual meetings can cause delays in some sentences, making them unclear. 
So it is better to ask them to repeat or clarify what they said rather than giving wrong/irrelevant answers based on assumptions. 
Make sure to take care of all these things, and we are sure that you will ace the interview and win the job.