Nowadays, Facebook & LinkedIn are among the most effective tools accessible for social recruiting today. Facebook has 2.895 billion monthly active users (MAUs) and often outnumbers Google's daily site views. Likewise, LinkedIn's registered user base has grown from more than 810 million.
Your organization may understand the value of social recruitment or may already be utilizing the technologies. Still, a social recruiting strategy must be integrated into the company's broader goals and objectives to provide a real return on investment (ROI). This article will assist you in getting started in reaching out to highly qualified applicants and passive job searchers, increasing corporate brand recognition, lowering sourcing costs, and fulfilling company objectives.
As social media usage continues to rise, more organizations realize that high-quality applicants may be contacted faster and at a cheaper cost utilizing social media than traditional recruitment techniques. As a result, social media can provide recruiters with a competitive advantage in identifying and engaging the finest prospects available to meet your company's recruitment goals.
Why Social Recruiting?
The term "social recruitment" was coined in 2008 to describe a company's capacity to recruit and attract top talent using social media platforms and its website. Social recruitment is as essential now as it was twelve years ago. Companies that use social recruitment methods will attract high-quality prospects while also retaining top talent when hired.
Social media is a fabulous tool to reach out to active and passive potential prospects. A staggering 4.65 billion use social media, according to the Analysis from Kepios. However, suppose your recruitment strategy consists solely of pursuing active job searchers. In that case, you are restricting your access by eliminating prospective job seekers who may be interested in working for your firm in the future.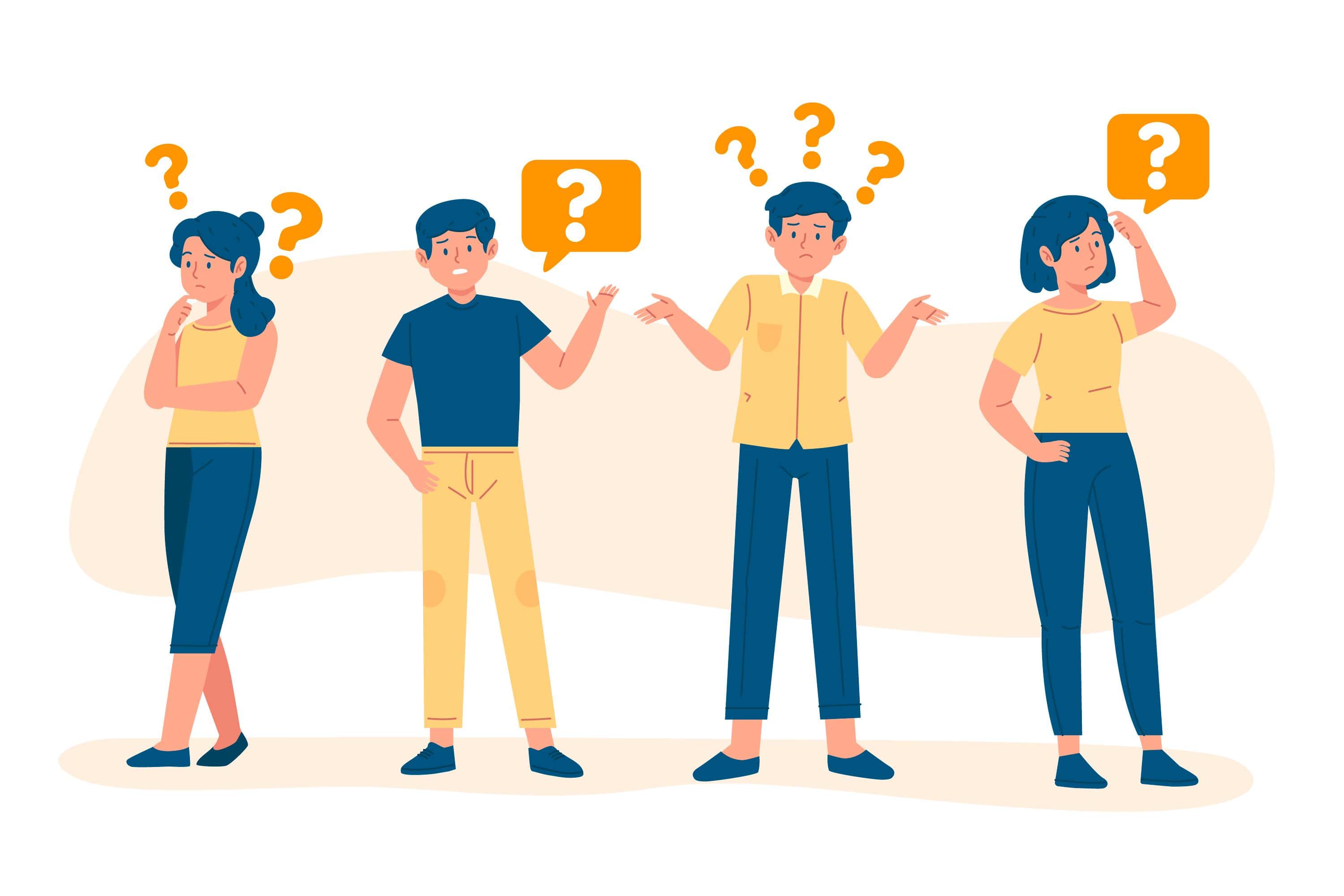 For instance, 70% of the global workforce is passive talent, with the remaining 30% actively seeking new opportunities. Passive talent refers to employees who are not actively seeking a new job but might consider changing jobs if an appealing opportunity arises.
By incorporating social media recruitment into your hiring process, you will be able to highlight your company's unique qualities while also educating passive applicants on what you have to offer both within and outside. In addition, the most common motivation for job changes is to pursue a better professional opportunity. Therefore, you may use social media recruitment to engage with potential job candidates while enhancing your brand.
Why Employer Branding Matters
In today's unpredictable world, one thing is certain: strong employer branding helps your firm in both the short and long term. A strong corporate brand attracts great candidates to fill available roles today and can help employees stay with the firm for years to come.
Your employer branding approach is also important in acquiring critical people unfamiliar with your firm. More job searchers are becoming sophisticated in their job hunt and conducting research on firms before clicking "apply." Indeed, over half of respondents to a Software Advice survey said they use Glassdoor as part of their job hunt.
Not just in India, but the importance of social media in job seeking is high in numerous countries. Let's consider some American stats now. Here are the researches that support the importance of social media in recruitment:
According to LinkedIn data, over

half (49%) of job searchers

follow potential companies on social media to keep informed about open positions.
These statistics, particularly the last one, demonstrate how popular socialism has grown among candidates. It is growing in India as well (actually at a greater speed than the USA.).
They also agree that businesses must be present, active, and participating on social media for these platforms to be successful recruitment tools.
The examples of social media recruiting strategies shown below will help you see what these prominent employers are doing well and act as inspiration for improving your social efforts.
Social Recruiting Benefits
Because people are your most valuable asset, you must find a way to connect with the top prospects in your sector. Social recruitment connects your company with candidates it would not otherwise be able to contact. It does not imply that social networking should entirely replace your present recruitment methods; rather, you should harness these new technologies and incorporate them into your efforts to enhance and improve your outcomes. For example, you can identify and hire new personnel more effectively if you make social recruitment a strategic goal.
Get in touch with more qualified prospects. Individuals who often utilize social networks are more likely to be "early adopters" of innovation and more technically proficient.

Find applicants who are difficult to approach. When talent competition is strong, it might not be easy to recognize the best. Social networking allows you to reach out to passive or difficult-to-find candidates who might otherwise go unnoticed.

Increase your return on investment. Through social networks, you may significantly cut sourcing costs while increasing ROI. For example, posting and posting job opportunities on LinkedIn or Facebook is more likely to get results than a single job board description. Thus the potential benefit much outweighs the expense.

Make yourself the employer of choice. When your firm has an online presence, you convey a good message to potential applicants that your organization is connected and knows how to engage with them. Being the employer of choice implies that prospects want to work for you and will spread the word about you on social media, amplifying your brand and message.

These are the characteristics that many employers seek in potential applicants. But, again, social media platforms provide a quick method to connect with these people.
Where to Begin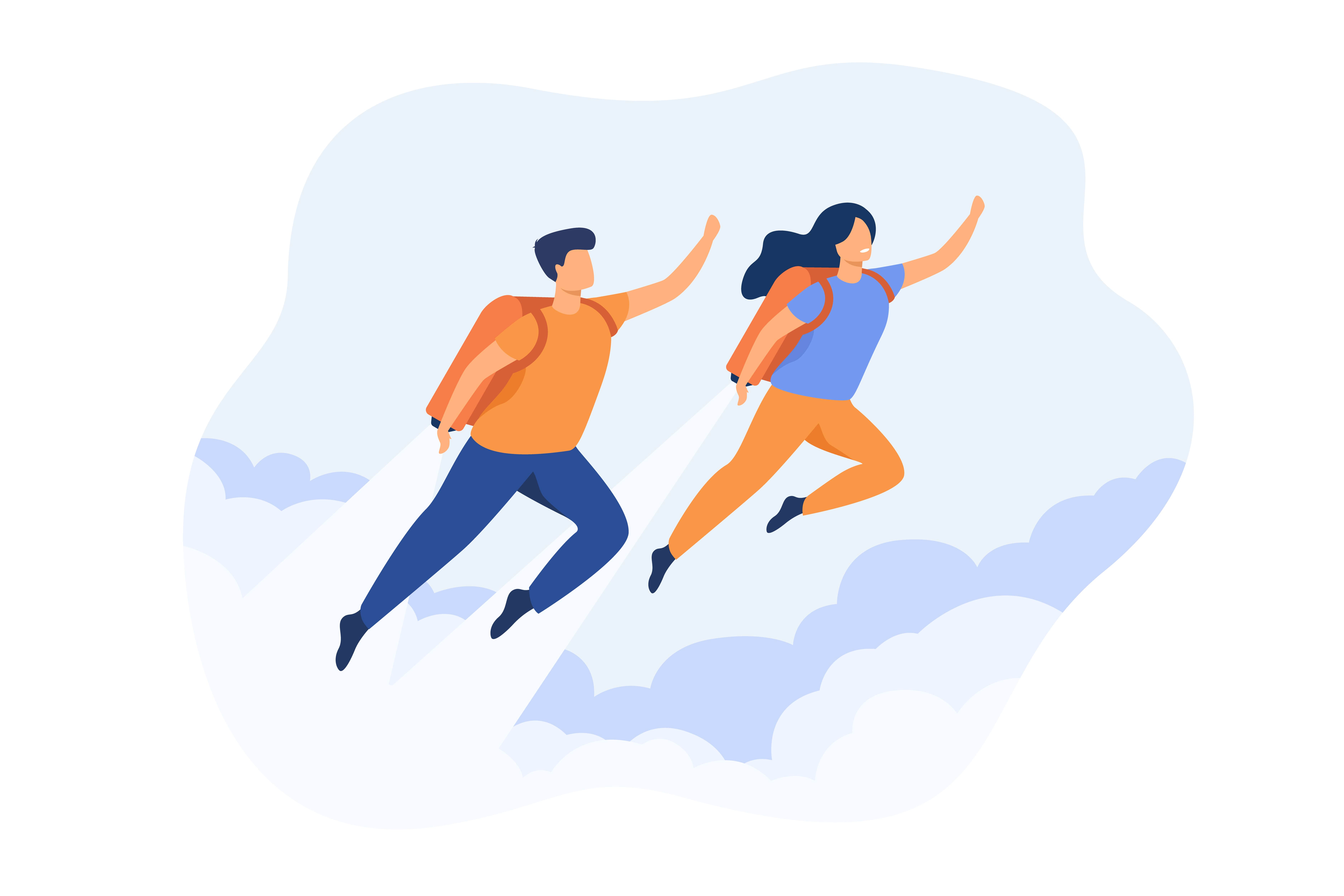 Before diving into the social networking pool, it is good to take a step back and ask a few questions. As per the Human Capital Institute, there's a basic seven-step cognitive process you should go through before diving into social recruiting:
What does our workforce strategy include concerning those business objectives?

What are the broad corporate aims of our organization?

Based on our personnel plan, where do we have talent gaps?

What degree of financial investment are we willing to make?

What forms of technologies are appealing to the types of applicants we require?

When do we begin? After your team has answered all questions, you may proceed with the following stages to plan for and implement social recruitment.

How will we maintain our content up to date?
The Following are Our Top 10 Tips For Social Media Recruiting
The social recruitment suggestions provided here are intended to develop and implement a social recruiting plan. Your strategy and tactics will undoubtedly differ depending on your goals, resources, and strategic priorities.
With that stated, here are some pointers for developing a social recruitment strategy for your company:
1. Determine Your Goals and Success Metrics
Before embarking on any new strategy or approach, you must take a step back and define your goals and what success will look like from your efforts.
Do you want to reach out to more passive candidates? Or are you more concerned with developing a great employer brand on social media?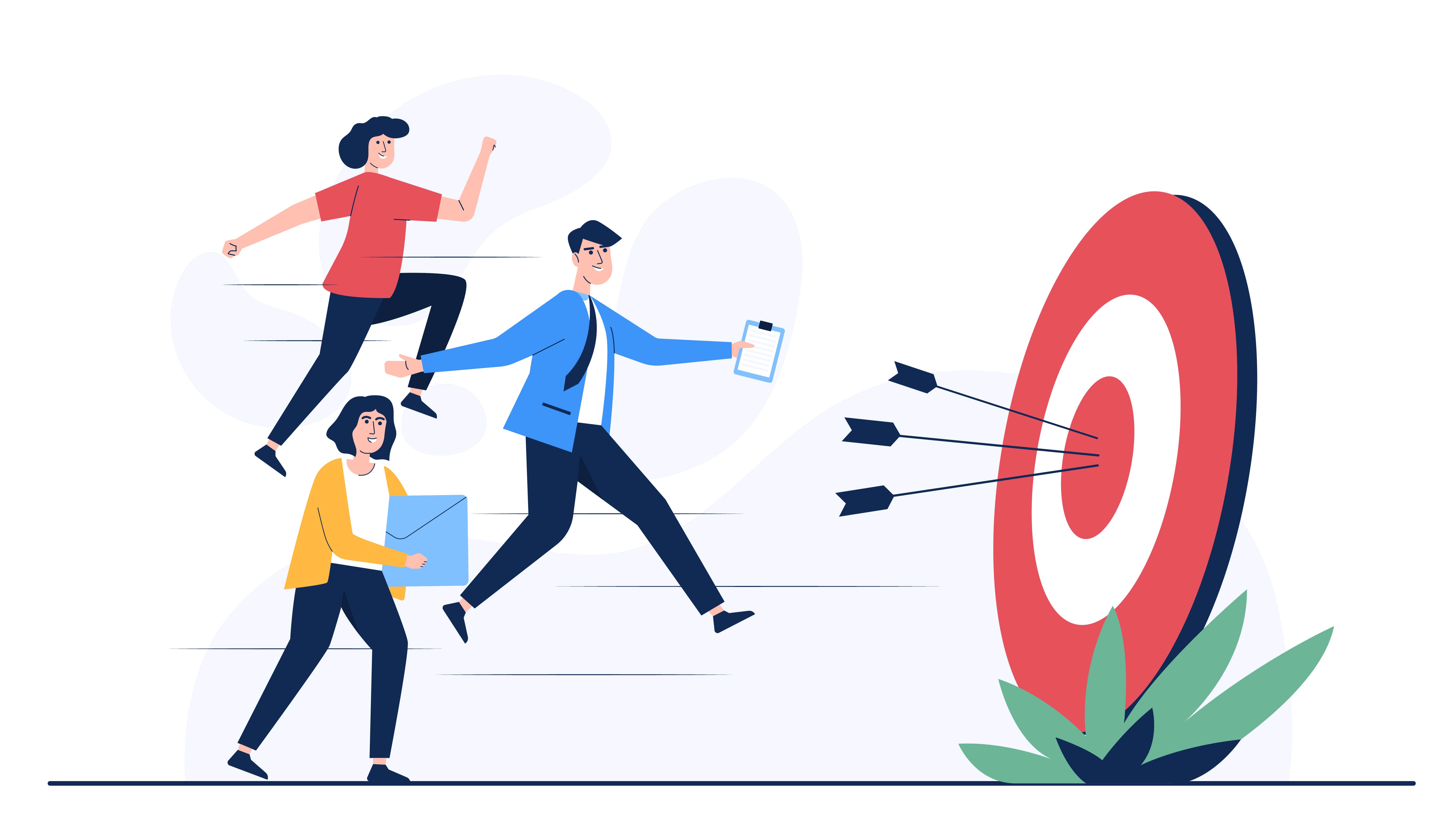 Whatever your objectives are, agree on them as a group, write them down, and determine the metrics you will use to assess success.
Then, select the social recruitment methods you believe will be most useful to your team and lead to the required outcomes.
2. Develop a Plan for Both Passive and Active Candidates
This approach should include considerations for how you will connect with both passive and active applicants. To interact with both of these categories of individuals, you'll need distinct methods and strategies.
Consider the following for active applicants – or those who are presently looking for you as a prospective employer:
Encourage your staff to share your posts on their social networks.

Posting job advertisements on social media to pique the interest of active job searchers.

Optimizing your social media sites and advertisements for search to guarantee that active job searchers may quickly find you.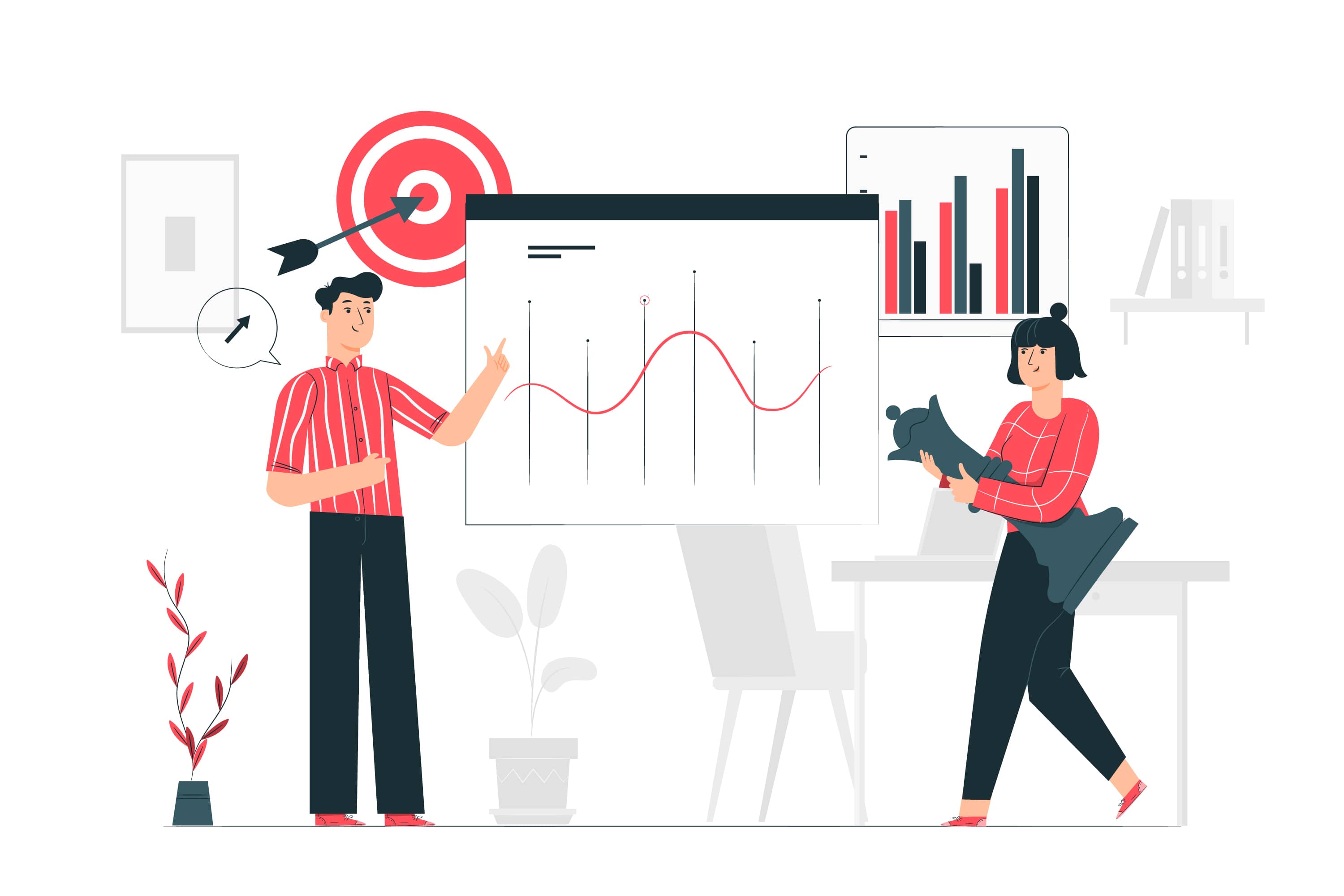 On the other hand, passive prospects need a bit more active outreach on your side and some more "head-turning" content. It might involve the following:
Use video to capture attention and broaden your message's reach.

Developing and disseminating employer branding material that reflects your personality and beliefs.

Joining LinkedIn and other specialty social media groups to engage with passive applicants.
The above lists are not exhaustive. What matters here is that your tactics for connecting with active and passive prospects are designed to appeal to those folks.
3. Use Social Media Advertising to Your Advantage
Social advertising on LinkedIn, Facebook, Instagram, or Twitter allows you to target your ideal candidate personas in ways that organic content does not.
It is just because it allows for multilayer targeting (i.e., area + hobbies + age group + job title), which allows you to share content with the distinct sorts of individuals you're searching for them. You may also customize your content and messaging to appeal to a particular demographic.
Social media advertising allows you to actively share information and job postings with your specified targets, allowing you to target passive or active applicants. This material might take the shape of advertisements, videos, blog entries, or any other type of information you wish to get in front of your target audience.
Of course, paid advertising may be costly, so you'll need to figure out how it fits your overall plan and what outcomes for you're aiming.
4. Organically Share Content
capacity to share and disseminate organic information is one of the most significant benefits of social recruitment. Make use of your social platforms as broadcast engines for your business. Create fresh material that regularly highlights your firm, brand, and employment possibilities and distribute it throughout your social platforms.
Your work is more likely to be shared naturally to achieve more traction and a larger audience. Encourage your workers to share content as well to expedite the process. Your material can reach a virality threshold when its reach and effect significantly outweigh the work you put into generating it.
5. Offer The Right Mix of Content
It is essential to choose the content you will generate to advertise it. It would be best if you created the perfect combination of messages that appeal to your target demographic and generate the traffic and conversion outcomes you desire.
Experiment with different content combinations. It may imply dividing your efforts into three categories: promotional, value-driven, and personality-driven material. Alternatively, it might indicate focusing on a combination of media such as text, videos, and photos.
6. Learn About the Social Recruitment Platforms You're Utilizing
Being a knowledgeable social recruiter entails recognizing the benefits and drawbacks of various platforms. All of the main social media sites provide a variety of recruitment experiences and possibilities.
LinkedIn, for example, is the world's greatest professional networking tool. It is ideal for locating and connecting with experts in a business context.
Facebook is an extremely strong targeting tool that allows you to fine-tune your targeting and content strategy to engage with certain audiences.
Twitter is ideal for candidate conversations centered on trending themes and providing rapid replies and assistance to potential candidates.
Both YouTube and Instagram are employer branding powerhouses where you can display culture videos and photos to huge audiences.
7. Create and Distribute High-Quality Employer Branding Content
It's critical to remember that every active social media outreach you undertake is linked to your company's social media presence. Your post material and social presence are directly related to your company branding.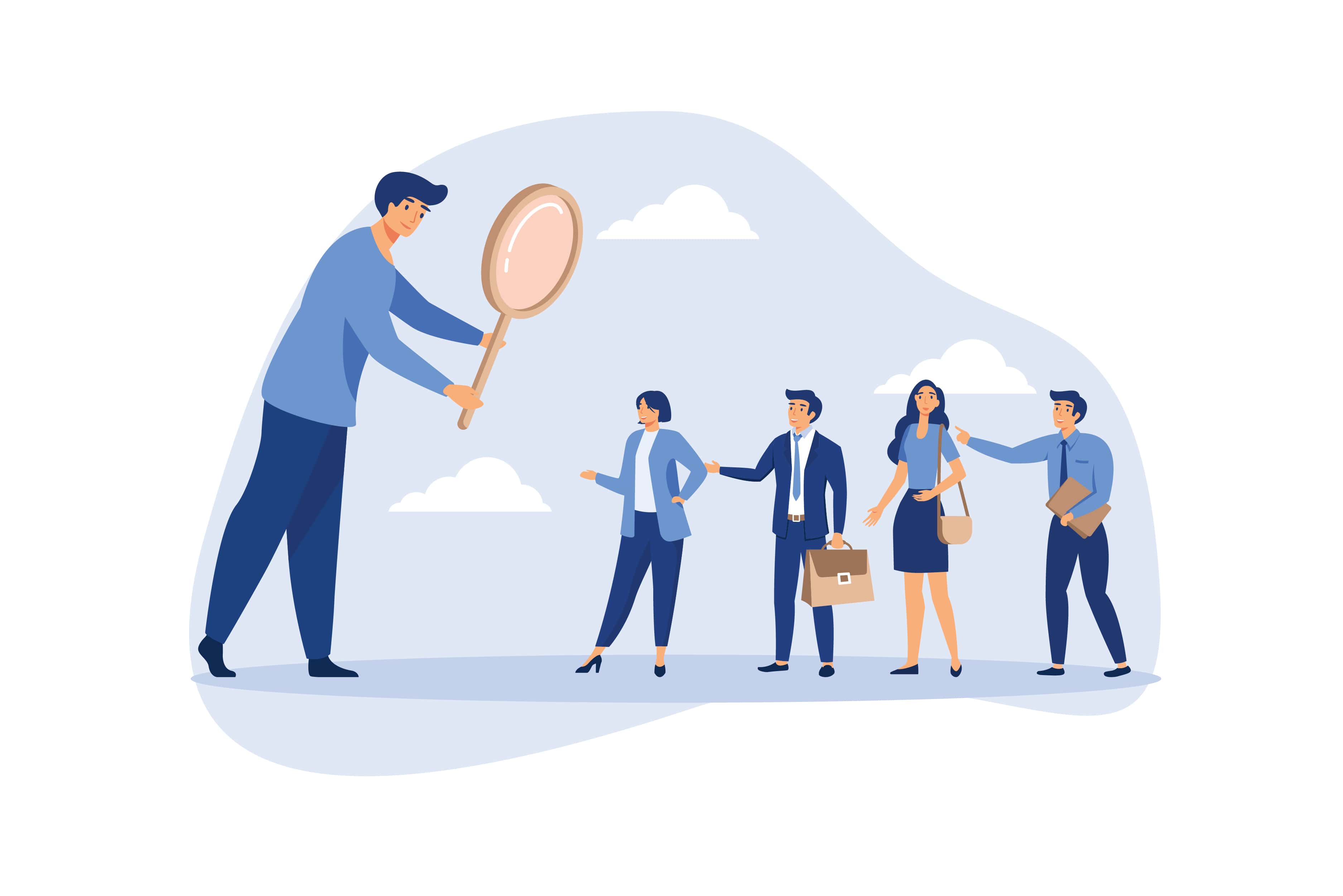 Consequently, it's important that you carefully select the employer brand material you're disseminating through social media and your career site. For example, is it consistent with the message your recruiters are delivering in their direct outreach? If not, it's time to rethink and improve your workplace branding material.
8. Use Viral Trends and Hashtags to Your Advantage
Being present in your company's critical dialogues is a great strategy to get your company noticed by your target demographic.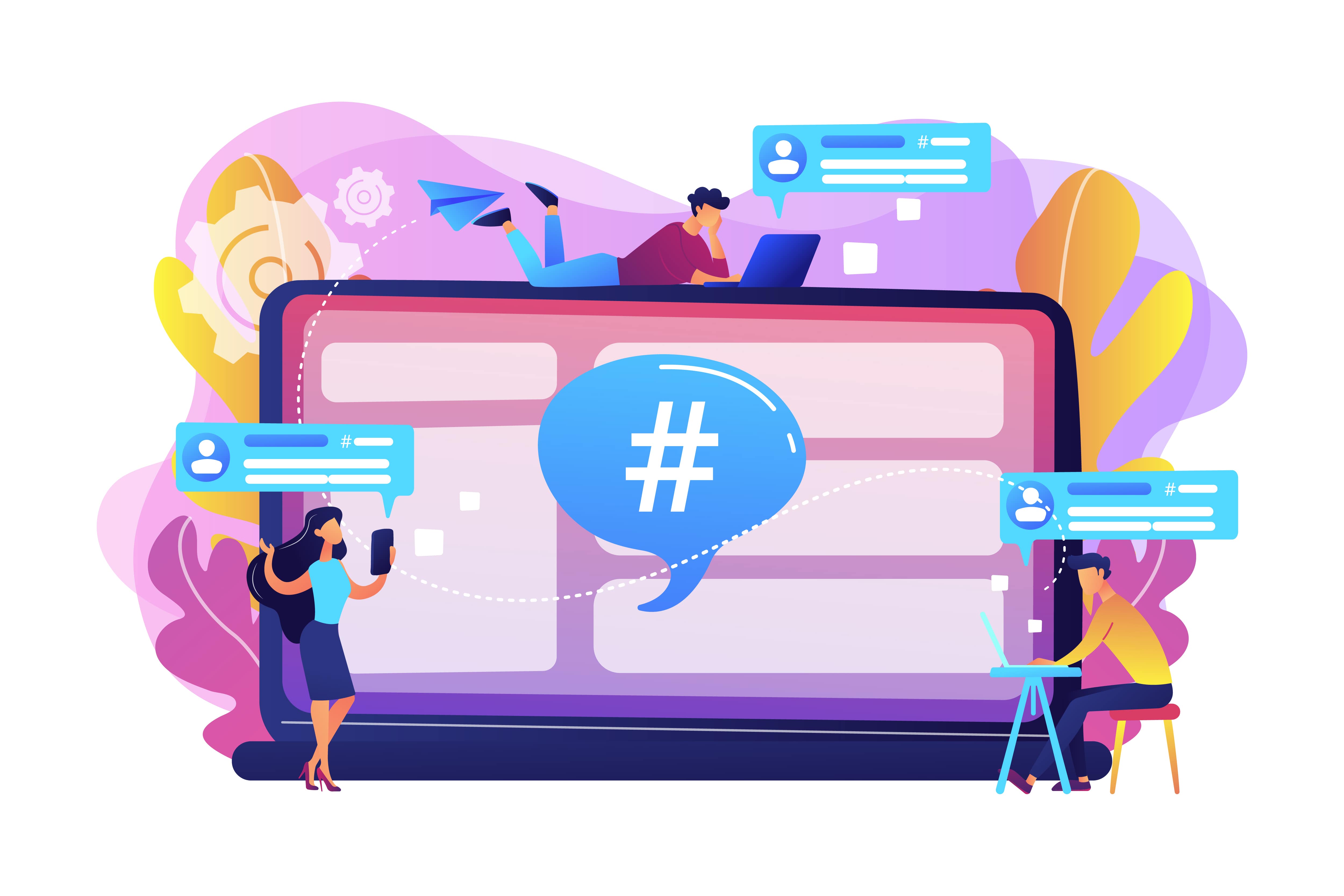 Encourage your hiring managers and social media experts to search for interesting conversations and popular themes aggressively. Then, participate in such dialogues and add value to the participants. It would keep your company at the forefront of people's minds and demonstrate that you're involved in your online community.
9. Make use of the Appropriate Social Media Recruitment Tools
Of course, the appropriate social media recruitment tools make all of the above recommendations much easier.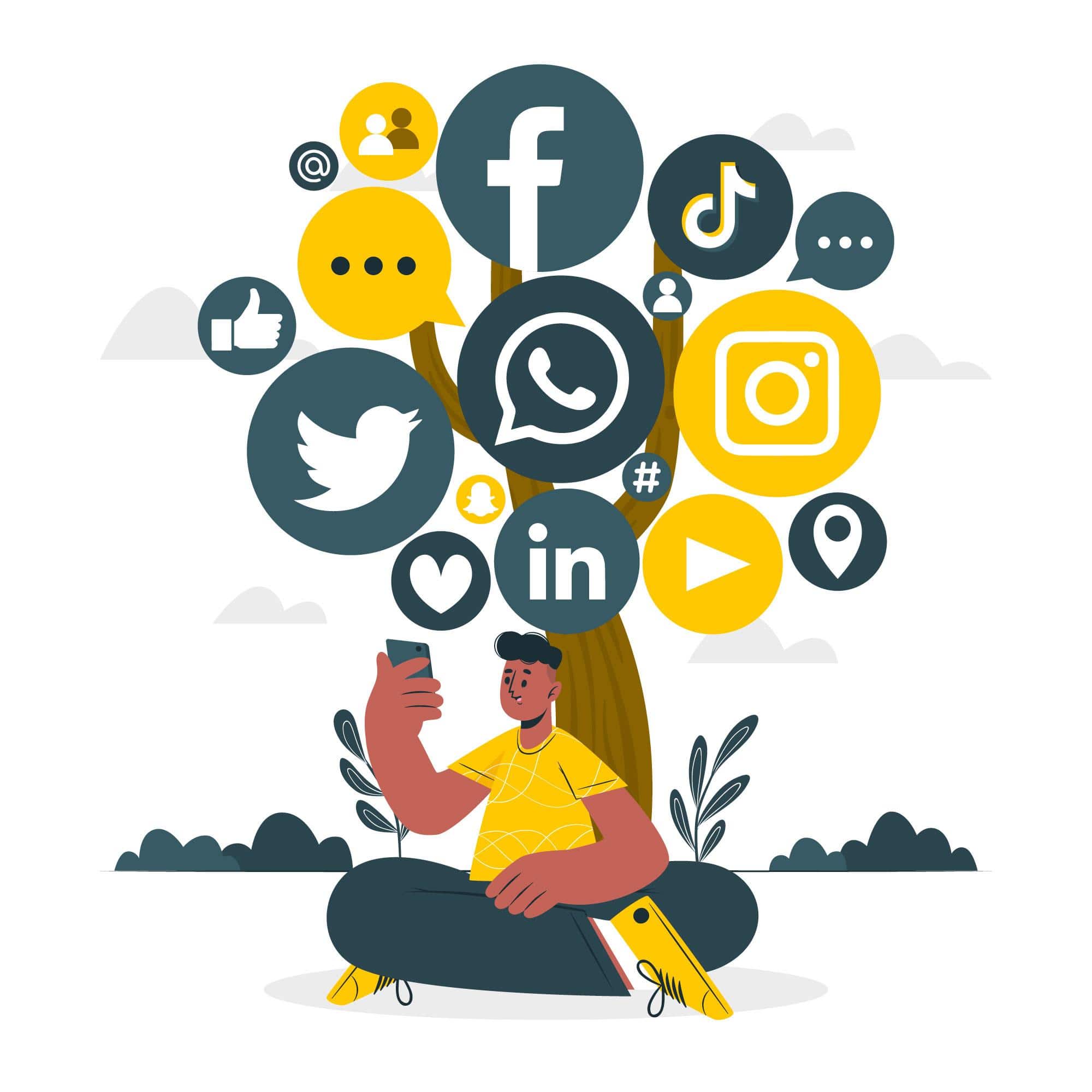 Here is a list of the most popular social recruitment tools available today and an explanation of how to utilize them.
With Facebook Ads, you can specifically target specialized prospects. Post-employment advertisements on Facebook Marketplace to specific geographic areas. Find people using Facebook Graph Search based on certain qualities discovered in a user's profile.

To publish job advertising and track candidates, use LinkedIn Recruiter as a fundamental component of your recruiting software stack. Use LinkedIn's Advanced People Search to locate applicants with particular characteristics. Post and share useful information on LinkedIn to promote your employer's brand and broaden your reach.

Share pictures and videos that highlight your employer's brand. Promote specialized candidates with hyper-targeted videos.

To identify specialized candidates, use Twitter Advanced Search. Then, join important industry conversations by using hashtags and viral trends.

Social media management platforms.

Sync social network accounts to simplify and standardize content distribution. Posts may be scheduled and can automate responses. Activate chatbots to give after-hours help.

Create a playlist of employer branding videos that highlight your personality. YouTube advertising can help you reach a wider audience for your videos. Also, improve the searchability of your video descriptions and subtitles.
As you can see, the opportunities for social recruitment are virtually limitless. As the workforce shifts toward digital native generations such as Millenials and Gen Y, these approaches are primed to become the major ways recruiters connect with applicants. If you haven't already, now is the moment to include social recruitment into your hiring tactics.
10. Make the Most of Your Employees—They're Called Social Networks for a Reason.
Don't underestimate your people's power. People follow people, so use employee recommendation systems to locate fresh and suitable applicants. They understand the jobs and the corporate culture and the sort of applicant that would be a good fit.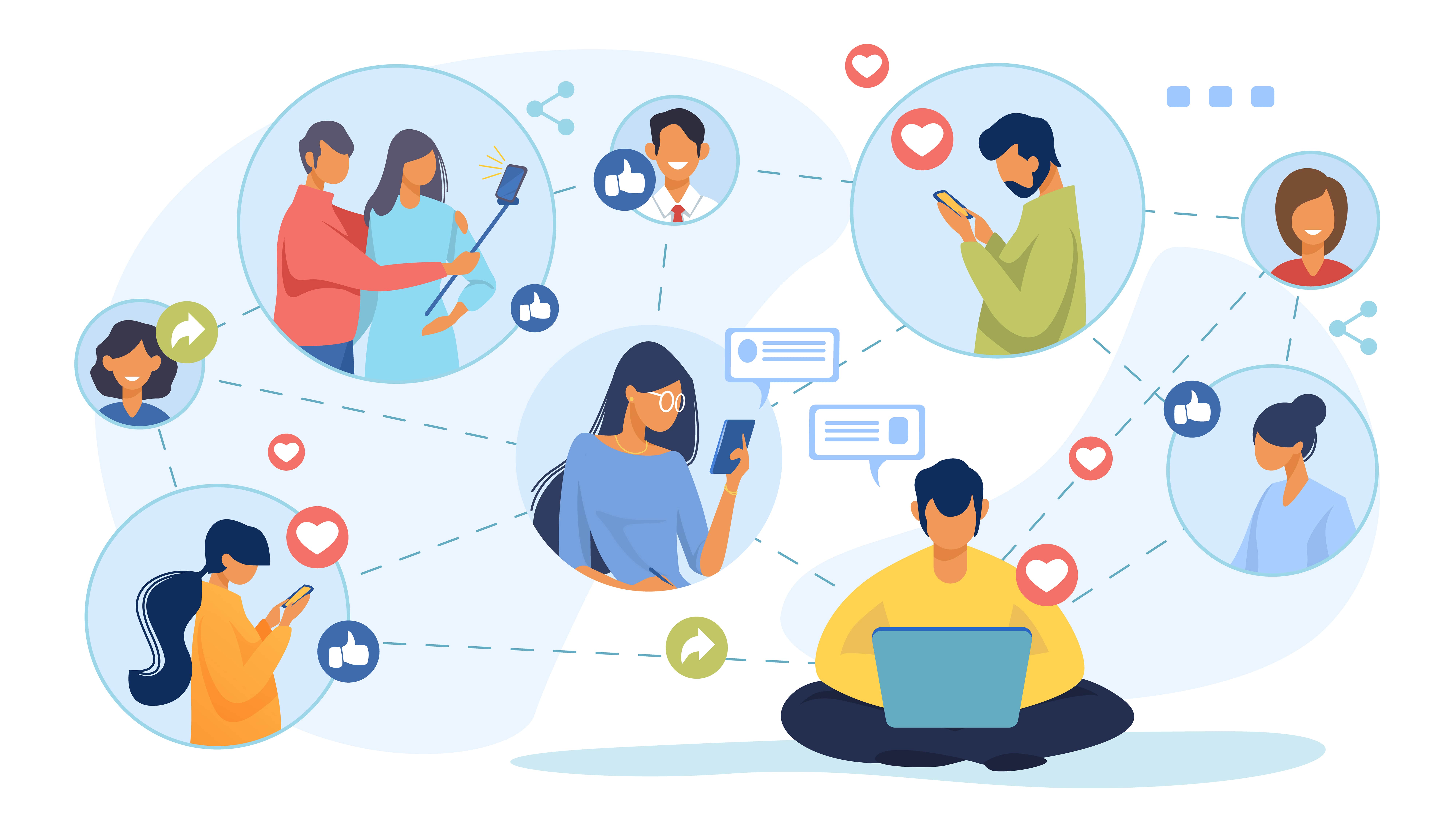 However, make sure they understand your social media policy—a happy workforce may be your best supporters. Still, those who do not follow your brand rules can negatively affect your company's brand and operations.
Sharing job advertisements, corporate posts, or publishing material of company events and news can broaden your reach and potentially reach the right people.
The Conclusion
So, those were your social media recruitment tips, but we won't conclude it without giving a final tip. Social media recruitment is an awesome tactic, but you shouldn't neglect the traditional way of finding candidates simultaneously.
Keep the social media tricks as the side work, and primarily, you can begin with posting jobs on agile job portals like Jobgrin. There are great chances that you may not even feel the need to move to social media and invest time there, as Jobgrin is full of active candidates.